Portland To Bend, Oregon Road Trip Guide
Looking for a great road trip in Oregon? Traveling from Portland to Bend, Oregon? We have the guide for you. The drive from Portland to Bend has many attractions along the way. We're here to narrow down the best route from Portland to Bend with the best stops along the way.
Charming Stops To Stretch Your Legs
Your first two stops on your day trip to Bend come after about an hour of driving. It's perfect timing to stretch your legs and experience some of Oregon's charm.
Timberline Lodge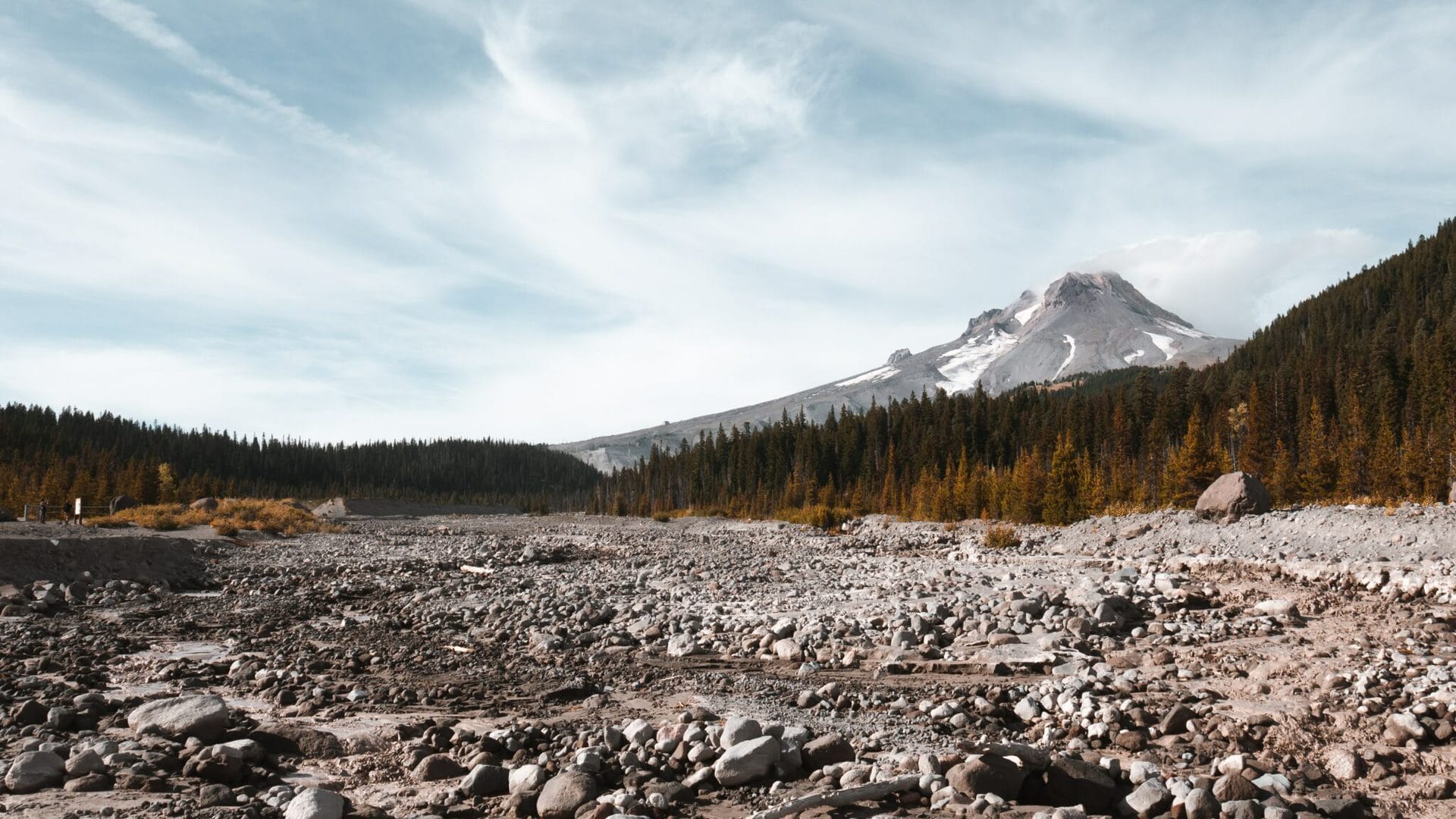 Perhaps best known for being the exterior shot of The Shining, Timberline Lodge is a beautiful ski resort located on a mountainside. With breathtaking views and cinematic history, it's a nice place to stretch your legs and take in nature.
Government Camp
This charming historic town, with its proximity to Timberline Lodge, is a perfect second stop. In the mountain village of Government Camp, you can grab a bite to eat, get a drink, or stop to use the restroom. Rather than wasting a stop down the road, take your time in a beautiful town before continuing your journey to Bend.
Experience Two Unique Oregon Lakes
Don't miss these two picturesque lakes on your road trip from Portland to Bend:
Trillium Lake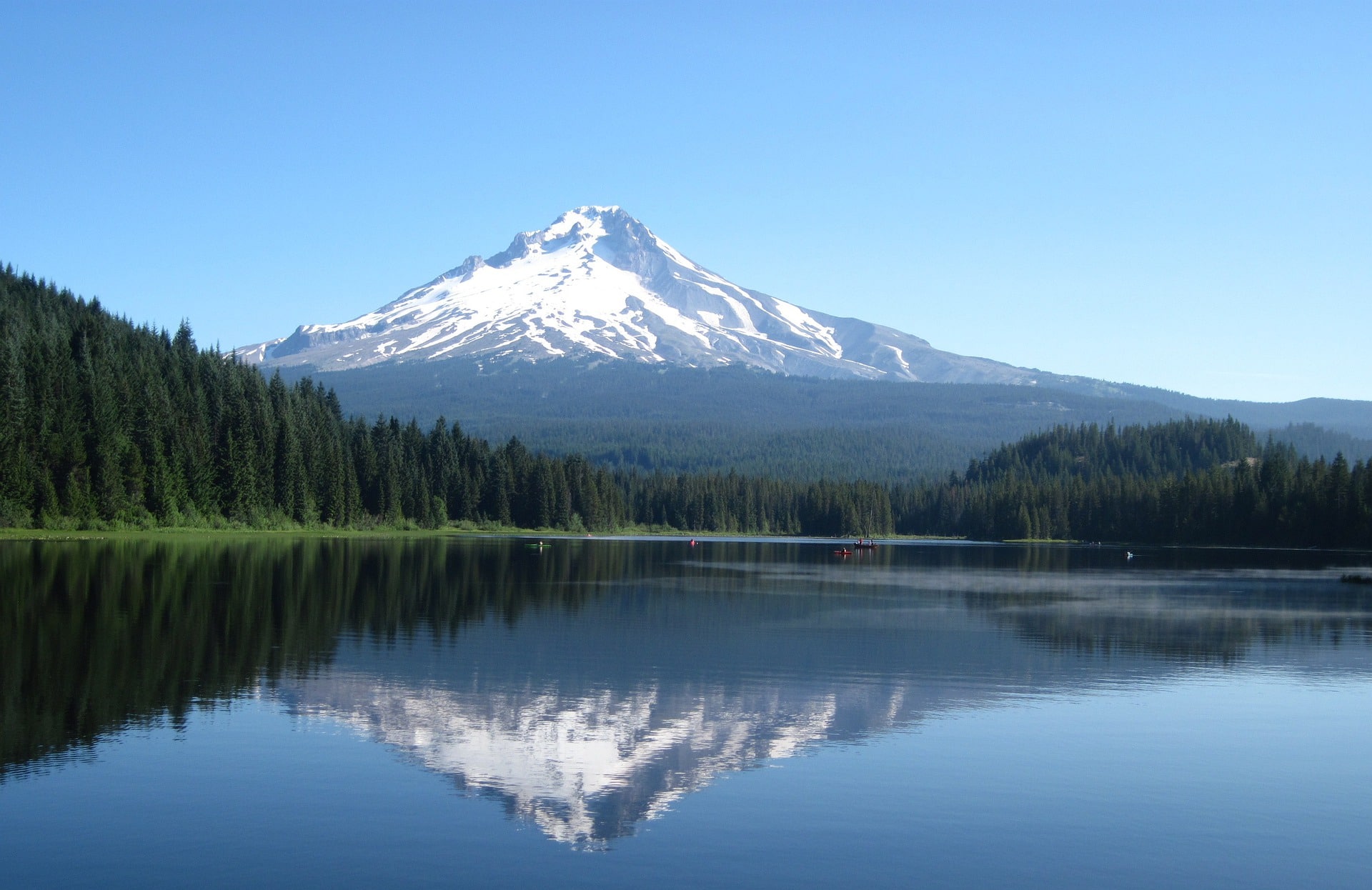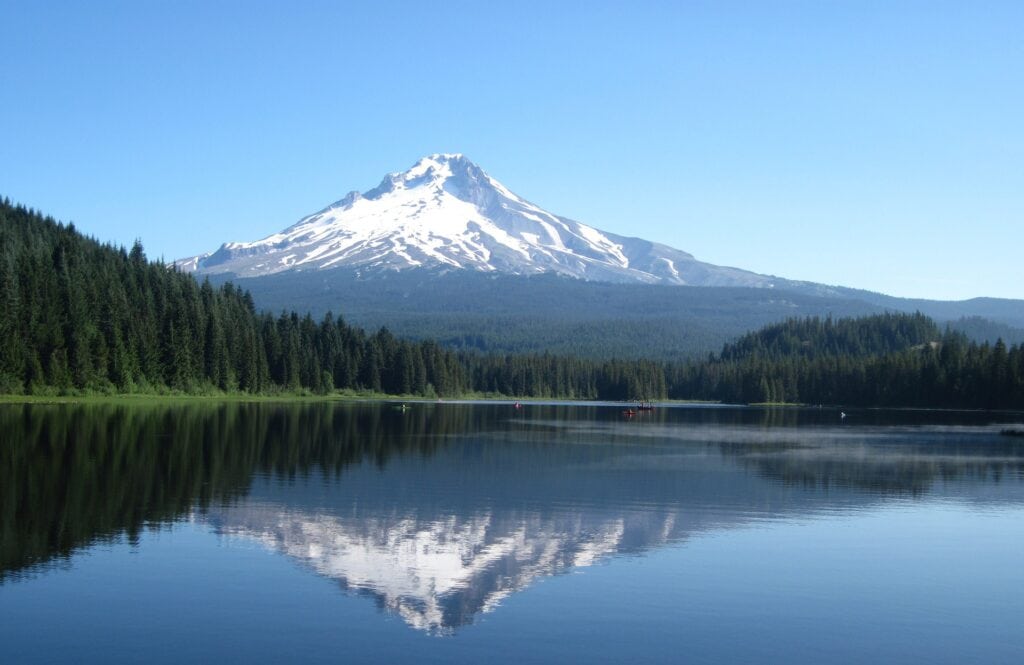 A day trip from Portland to Bend would not be complete without a beautiful walk in nature. Trillium Lake offers just that with a short 1.9 mile walk around the lake. The snowcapped mountains and tree lined shores make this a beautiful, essential stop.
Little Crater Lake
Little Crater Lake offers a different experience entirely from Trillium Lake. Not even 100 feet at it's widest, Little Crater Lake is a great place to make a quick stop for photos. The spring water is very clear and reflective, and the small lake is surrounded by gorgeous forest.
Two State Parks To Round Out Your Trip
A day trip through Oregon would not be complete without stopping at state Parks. These two happen to be on your way from Portland to Bend:
Peter Skene Ogden State Park
If you are looking or beautiful views, Peter Skene Ogden State Park is perfect for you. This beautiful park features canyon, river and mountain views. The viewpoint, on a railroad bridge, is a great place to take in the scenic views. Plus, this viewpoint has bathrooms and parking for your trip!
Smith Rock State Park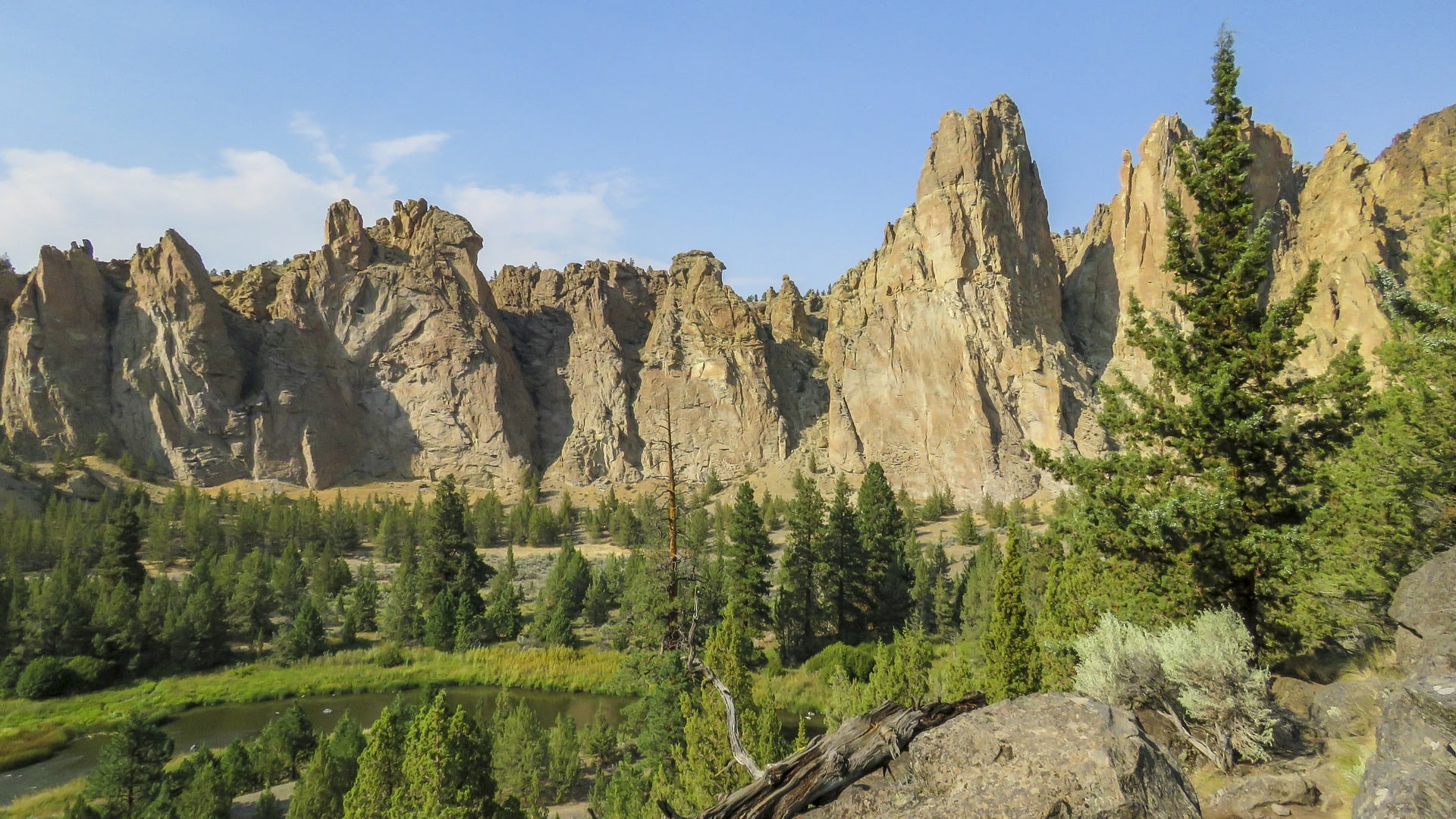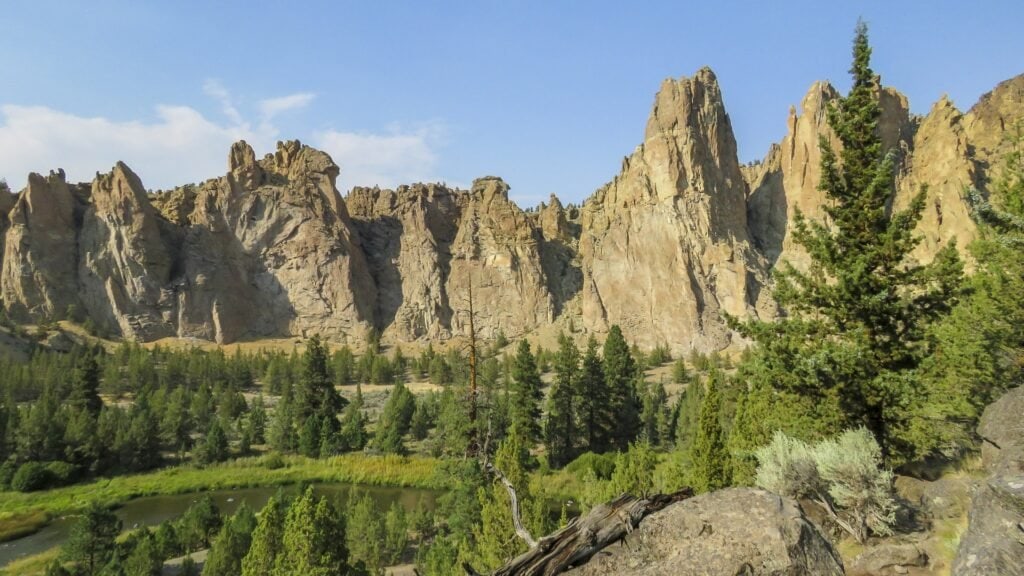 For $5 per vehicle, Smith Rock State Park is well worth a stop! The Red Wall is just one of the beautiful cliffs you can see. Depending on your time and energy, this state park has several interesting activities. These include, climbing, hiking, biking, and more!
Bonus Stop
You've made it to Bend, Oregon. What now? This bonus stop can be found beyond your destination of Bend, Oregon. Now that you'll be in Bend, this is a great place to explore:
Oregon Observatory
If you arrive in Bend after dark, the Oregon Observatory is the perfect bonus stop for you. They feature over a dozen telescopes with varying size and focused at different points in the night sky. You will experience stargazing as you never have before, and you can learn a thing or two from the experienced guides!
Help Portland And Bend Children With Your Unwanted Car
Before you take a road trip, it's a good time to reflect on the state of your vehicle. Your vehicle may be unreliable or have bad gas mileage. These problems can get in the way of you experiencing your beautiful state of Oregon. If you are looking to upgrade your vehicle, or move on from your old one, you can do that while also benefiting Oregon kids!
That's right! An easy donation to Wheels For Wishes Oregon benefits Make-A-Wish Oregon kids. Your old or unwanted vehicle may not be worth much to you, but it makes a huge difference granting wishes to Oregon kids.
Wheels For Wishes comes to you and tows your vehicle donation for free. Then you get a great tax deduction. Plus, your donation makes a difference for local kids! It's a win-win-win!
Donate to Wheels For Wishes Oregon today by calling 1-855-278-9474 or fill out an online donation form.