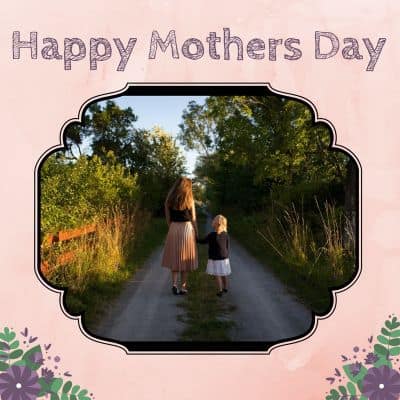 Flowers and Pearls
Today is a special day to celebrate your mom and all that she does. Mother's Day was founded by Anna Jarvis, and was made a national holiday in 1914. President Woodrow Wilson signed a measure officially establishing the second Sunday in May as Mother's Day. Soon after, florists and car companies capitalized on the holiday making Anna Jarvis upset. She eventually started a campaign against the holiday and wanted it removed from the American Calendar. She felt the holiday had lost its true meaning.
There are so many reasons to thank your mom every day, but today you should do something a little extra. Here are some great vehicle items you can buy for your mom.
Great Gifts
I'm sure the first thing that comes to your mind when you think of Mother's Day is: flowers, cards and chocolates. Here are some items that you might not have thought of:
If your mom is always complaining about things rolling around in the trunk and it being such a mess, you can buy her a folding trunk organizer that she can use to organize all the items in her trunk.
If your mom a huge sports fan or really loves glam, you can purchase a license plate frame she can use on her car. Make sure when you buy one that it follows the laws in your sate. Many states don't allow certain things to get covered up on the license plate.
When you are riding in her car and you notice that the floor mats are starting to get in bad shape, you can get her new ones that custom fit the car, standard ones a solid color, or with designs on them.
Does your mom tend to get lost? You can buy her a portable GPS that attaches to her window so she doesn't always need to be looking down at her phone. This also allows her to have something reliable if she goes in areas a lot where she doesn't receive cell service.
Does your mom like to bring the dog to the park? You can buy her a cover that goes over the seats so they don't get full of mud when you get done at the park.
Maybe your mom's car has really started to take a turn for the worse and your family has decided to all chip in and get your mom a new car. Now you don't know what to do with the current car. We have got your covered! You can donate your car to Wheels For Wishes benefiting Make-A-Wish.
We make donating easy and offer free towing from a location that is best for you. All you have to do is fill out our online donation form or call us at 1-855-278-9474. Once this is done, you will receive a call from us within 24 hours of the next business day to schedule your vehicle pick-up. Once you vehicle is pick-up you will receive your tax deductible receipt in the mail.