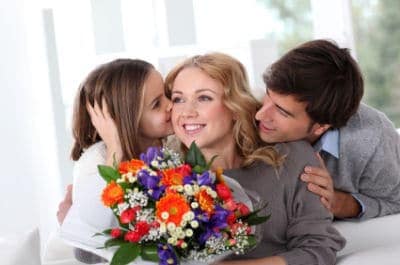 Ways To Show Your Appreciation On Mother's Day
Mother's Day is right around the corner, which means it's time to come up with the perfect gift ideas to show your mother just how much she means to you. Whether your mother is into jewelry, arts and crafts, baking, or adventure, we've got you covered!
Gift Ideas For Artsy Moms
If she enjoys arts, crafts, painting, or pottery, your mother, grandmother, wife, or mother figure may enjoy partaking in fun activities that bring out her creative side. Many studios now offer wine and canvas classes where friends can gather together to paint a canvas. No experience is necessary, and the instructors are fantastic at walking you through the steps. Similar types of classes are also offered for pottery or even stained glass and many great deals can be found online using Groupon.
Whether you will plan to enjoy an art project with your mom or you'll buy her tickets to enjoy with her girlfriends, your mom is guaranteed to have an amazing time.
Share Memories Using A Charm Bracelet
Charm bracelets are unique gifts because you can purchase charms that represent memories in your mother's life. If she has two children, you might choose to purchase two child-themed charms, or even one for the family pet. Other charm ideas could represent a special trip, an achievement, a hobby, or a new job.
Host A Family Game Night
Sometimes Mom just wants to spend time with her family, and a family game night can be the perfect way to have fun with the whole family. Pick up some classic board games such as Clue or Monopoly, and try some newer games like Apples to Apples or Taboo.
Watch Old Family Videos
A great way to melt your mother's heart is by getting out old family videos and watching them as a family. Then, be sure to get some new memories on film! It may seem like a hassle at first, but one day you'll be glad to have those memories.
Your mother may also appreciate some updated family portraits, and Mother's Day might be the perfect time to treat her to some new family photos.
Have A Family Adventure
If your mother is adventurous and into trying new things, check out an indoor trampoline park or try indoor rock climbing. A scenic hike or a bike ride somewhere new may also interest your mother.
Bake Something For Mom
Chances are, your mother is probably the one doing most of the baking. If this is the case, bake something for her and let her sit back and do whatever it is she chooses. Give Mom a chance to sit back and watch a movie with a big plate of cookies, if that's what she wishes!
Pinterest is great for finding gift ideas for any holiday, so be sure to check out Pinterest for even more Mother's Day gift ideas.
Clean Out The Garage
Sometimes the best gifts are not material items or activities, but an act of kindness. If your mother has been busy and hasn't gotten around to taking on any spring cleaning that may involve the garage, do your mother a favor and tackle the garage as part of her Mother's Day gift.
If you have an unwanted vehicle taking up space in your garage or driveway, this may be the perfect time to donate it. Your mother will be impressed with your desire to donate the family car to charity! Vehicle donations to Wheels For Wishes benefit Make-A-Wish and help to grant the wishes of children in your community. Plus, you will get a great tax deduction during tax time.
To donate a car, please call 1-855-278-9474 or fill out our easy online vehicle donation form. However you choose to spend Mother's Day, the most important thing is showing your mother just how much you care. Car donation is the perfect way to make a difference in the lives of others!