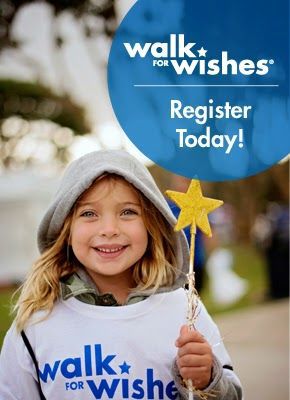 Mid-Atlantic Walk For Wishes 2017
Mid-Atlantic Make-A-Wishes has many opportunities this April for you to help wishes come true for local children. If you live in or around Baltimore, D.C. or Annapolis there is a Walk For Wishes event coming to you this April. Get your team together and sign up today! Help Make-A-Wish Mid-Atlantic reach their goals.
Baltimore Walk For Wishes
Let the animal in you go wild as you participate in the Walk For Wishes at the Maryland Zoo, April 2. The zoo offers a fantastic venue for this event. Not only do you get to walk and see all the amazing animals, you also are doing it to help wishes come true.
The Maryland Zoo recently opened a new African Penguin Exhibit. This new exhibit allows the zoo to increase from 50 birds to 100, enhance the penguin living conditions, and it offers a more intimate experience for guests. With a new underwater viewing, wave action and water features.
Washington D.C. Walk For Wishes
Never been to the National Mall? This Walk For Wishes event April 9, is the perfect opportunity to go to the National Mall all while you help make wishes come true. This event is great for all ages and gives you the chance to walk with local "Wish Kids" and their families. Enjoy this historical 3-mile walk, allowing you to see some cool national monuments. Also during the event, there will be face painting, balloon art, and music.
Annapolis Walk For Wishes            
On April 20, join Make-A-Wish Mid-Atlantic at the Annapolis Towne Center. From 5 to 8 p.m. you are able to participate in helping wishes come true for local wish kids, enjoy music, and family fun activities. This modern outdoor mall offers a fantastic backdrop for this fun Make-A-Wish event.
Don't Live In The Area?
If you don't live in the area but still want to help Make-A-Wish Mid-Atlantic, we have a great opportunity for you. If you have an unused vehicle like a boat, car, truck or even RV, you can donate it to Wheels For Wishes Mid-Atlantic benefiting Make-A-Wish. Our donation process is so easy and fast it will make you never want to go through the hassle of selling your vehicle again! All you have to do is call us at 1-855-278-9474 or fill out our online donation form. Once that is finished, you will receive a call from us within 24 hours to schedule the vehicle pick-up.  This is a great opportunity for you to give back and receive a great tax deduction.