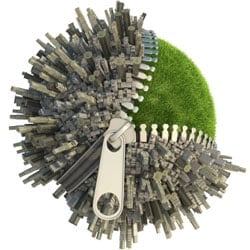 Los Angeles Recycling Tips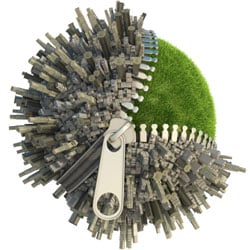 While San Francisco is leading the race in the nation's recycling efforts, it has been reported that only 10% of Los Angeles even owns a recycling bin. With a population of almost 10 million residents, we would love to see the city work towards a much more enthusiastic recycling program. In the meantime, here are some ways on how to rally your recycling efforts in Los Angeles County with easy to do tips.
1. Plastic Bags
Don't just throw them out because they are not biodegradable. Some great options to recycle them are to use them as lunch holders, storage containers, or bring them back to the store with you the next time you go grocery shopping.
2. Bottles and Cans
California recently passed a Bottle and Can Recycling Law, which ads a small fee to all bottles and cans purchased, but reimburses upon recycling. There are several locations now in the metro Los Angeles area where you can exchange your used bottles and cans for cash.
Here are just a few locations with Cans for Cash recycling programs in place:
Best Way Supermarket
16100 Lakewood Blvd
Bellflower, CA 90706
Pavilions
9467 W Olympic Blvd
Beverly Hills, CA 90212
Vons Market
301 N Pass Ave
Burbank, CA 91505
Albertsons Store
3830 W Verdugo Ave
Burbank, CA 91505
Pavilions
1110 W Alameda Ave
Burbank, CA 91506
Smart & Final
3708 W Burbank Blvd
Burbank, CA 91505
3. Vehicle and Boat Donation
There are several charities that have enlisted a car donation program as an additional fundraising means. If you have a car, motorcycle, RV, or boat and want to get rid of it without the hassle of trying to find an interested buyer, a great and feel-good route is through donation. Some car donation programs will recycle the car if it is not able to find a new owner, but make sure you ask to see if the charity has this program in place. Of course, Wheels For Wishes accetps all vehicles (including motorcycles, boats, and RVs) running or not, and proceeds benefit Make-A-Wish® Greater Los Angeles. Not only that, but we make it as easy as possible to donate.
4. VHS Tapes
Though not a common object that comes to mind at the thought of recycling, but as the digital age turns more people onto to discs and USBs, there are millions of old VHS tapes taking up cabinet space across the country. Since, like plastic bags, they are not easily decayed, it would serve as a huge thank you to our planet to recycle these obsolete tapes.
5. Packing Tape and Stickers
These are items that cannot be recycled unfortunately, so in respect to our earth, try and use them sparingly.
Fun Fact about Los Angeles Recycling: 35% of the electrical power in the Los Angeles International Airport (LAX) is from non-polluting green sources. Additionally, Bob Hope Airport (BUR) was one of the first to power their airport gates with electric charging units.