How To Donate A Mattress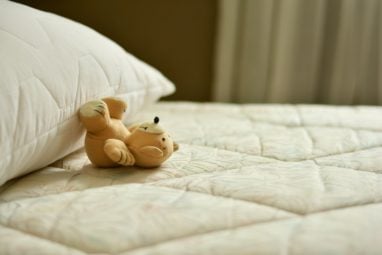 Want to donate your mattress? Knowing how to donate may be tricky. Figuring out where to donate can be even harder. We can help with this step by step process. We even include what condition your mattress needs to be in. Read ahead to find out how to donate your mattress. 
1. Determine The Condition Of Your Mattress
Depending on where you decide to donate, the condition of your mattress may matter. For example, if your mattress is several years old, Goodwill may not accept it. If your mattress is relatively new, you have a better chance of finding a charity to accept your donation.
2. Determine Where To Donate Your Mattress
Goodwill accepts mattresses in good condition. Check with your local goodwill to see if they accept mattress donations. They also may have a mattress recycling program.
Habitat for Humanity may have a ReStore location near you. Depending on location, you can donate your mattress there. Habitat for Humanity builds affordable housing for families in need. They often fill these homes with furniture, and your mattress may be a key piece in a new home.
Check Donation Town. It's a resource that helps you find charities near you. Some may come to you to pick up your mattress donation, depending on your location.
Local homeless shelters may take mattress donations. Call your local shelter and ask if they accept mattresses.
Craigslist is a good resource for mattress donation. Other online community marketplaces are as well. You can post your own mattress for free, and someone can often come to you to pick it up.
3. Prepare Your Mattress For Donation
Your mattress may be in great condition but may not be ready to donate. In other words, the springs and cushion might function well, but the mattress may have a stain or slight odor. Before donating, you should make sure your mattress is looking and smelling nice. Give it a quick clean so it can feel new for the next person to have it.
It's also good to note that your mattress should be by itself. Remember to take the sheets, etc. off. If the charity is picking up the mattress, check with them to see how they'd like the mattress to be ready. If you are delivering the mattress, know how to secure the mattress in your specific vehicle. That way, the mattress will retain its condition.
4. Deliver Or Wait For Your Donation Pick Up
Once your decision to donate is complete, the charity of your choice will ask you to bring your donation. Sometimes, they will even offer to pick it up.
Donate Your Car To Wheels For Wishes
Perhaps you decided to donate your mattress because you upgraded to a new one. Did you know you can do the same with your vehicle? Here is how you can donate your vehicle today. Call Wheels For Wishes at 1-855-278-9474 today to donate your car. Your donation benefits your local chapter of Make-A-Wish.

Back to Blog