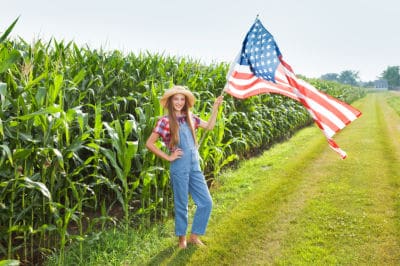 Donate Your Car This Independence Day
If you have an unwanted vehicle taking up space in your garage, driveway, shed, or other storage space, you can donate your car and let it become a dream come true for a child with a critical illness. This Independence Day, celebrate the great feeling of knowing that your donated vehicle will help local children in your community live their dreams. Donate your car to Wheels For Wishes, benefiting Make-A-Wish, and help to make dreams come true for kids who need a life-changing experience.
Why Donate Your Car On Independence Day?
Independence Day makes for a great excuse to celebrate. It represents the first few weeks of summer, it celebrates freedom, and it's the perfect time to do some summer cleaning. Now that the snow is cleared and the sun is shining, it's finally a decent time to get some projects completed outside, and these projects may include clearing out the garage and shed.
If you would love to see your unwanted vehicle serving a bigger and better purpose rather than just collecting dust in a storage space, consider donating your car to help make dreams come true for local kids. No matter where you live in the U.S., you can donate your car to charity and have it picked up or towed away at absolutely no cost to you. Wheels For Wishes will even accept vehicles that no longer run. Plus, you get a 100 percent tax-deductible receipt to use on your 1098-c form when filling out your taxes!
Wheels For Wishes Makes Donating Easy
Celebrating the Fourth of July by giving back to the community is a great idea, but it can be hard to donate money or time to volunteer depending on your circumstances. However, a car donation, or a donation of any other vehicle, is easy and it makes a huge difference for local children.
All you need is an unwanted car, boat, RV, Jet Ski, trailer or motorcycle. Wheels For Wishes will come to you, tow it away for free and you get a great tax deduction! Meanwhile, you will also give local children a reason to celebrate on Independence Day with a life-changing dream come true!
Donate Your Car Today
If you're ready to donate your car to Wheels For Wishes, benefiting Make-A-Wish, call us today. Give us a call at 1-855-278-9474 or fill out our easy online vehicle donation form. If you have any photos of your car that you'd like to share, we'd love to see them! Send us a photo of your vehicle donation by sharing them on our Facebook, Twitter, and Google+ pages.
Have a great Independence Day, and a wonderful summer!