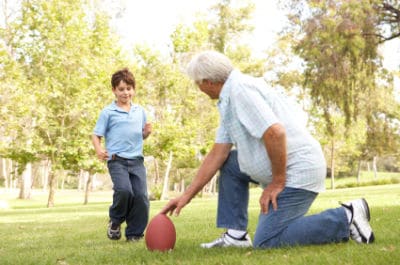 Celebrate A Green Super Bowl Sunday
Nearly 50 percent of people with televisions watched the Super Bowl last year. Even for people who dislike football, it has become a tradition to click on the game, sit down with friends and mock or admire the commercials. If you are planning to host a Super Bowl party this year, there are ways to have a great party while also remaining eco-friendly! Don't turn your back on Mother Earth just to impress your friends. Make an effort to throw a green Super Bowl party this year.
If you'd like to keep green and throw an eco-friendly Super Bowl party, you've come to the right place. Here at Wheels For Wishes, we promote living a green life every day. When you donate a vehicle to Wheels For Wishes, it is recycled, helping the planet and children of Make-A-Wish. A donation to Wheels For Wishes helps children in Rapid City, Burlington, Billings, and your community too! Proceeds from every vehicle that is donated benefit Make-A-Wish and help to make wishes come true. Here are some tips for making your Super Bowl party green:
Replace The Plastic With Glass
Plastic cups can be more convenient, but they are also much worse for the environment. Instead, when you are throwing your Super Bowl party, use your regular plates and silverware. Not only will it look nicer for your guests, it will also reduce waste and keep plastic out of the landfill. If you are really interested in using disposable items, try eco-disposable items that are safe for use with food, but reduce waste by being bio-disposable. You can find eco-disposable plates online and in many green-friendly stores throughout the United States.
Buy Local and Organic
Buying organic and local food is great for the environment. Not only is organic food better for you, but without all of those preservatives and artificial flavors it is also easier for the environment to handle. The nice thing about buying local for your Super Bowl party is that it can turn into a year-long practice. Buying local is easier and reduces fuel emissions, since local food doesn't need to be shipped across the country to end up on your table. It also supports the local economy, which can help invigorate the whole community!
Make Your Own Decorations
Recycle old things from around the house to make your Super Bowl decorations. Not only does making your own decorations save you money, but it will also give you some things to talk about during your Super Bowl party. Your friends will be impressed with your craftiness and want to know how you did it! Get creative, using old newspapers for confetti or empty containers as chip and dip holders. Your home is your canvas, and now is a great time to get creative.
Stay Green Throughout The Year
After the Lombardi Trophy has been lifted, and one lucky quarterback has decided he and his family should visit Disney World, there are still plenty of opportunities to stay green. Make 2014 the year you live eco-conscious. We have some great tips in our Ten Tips To Living Green article, but the best way to live green is by donating your vehicle to Wheels For Wishes! If you are looking to purchase a vehicle that will get you better gas mileage, no longer want a car, or are just looking for an upgrade from your old vehicle, Wheels For Wishes is a great solution! We can pick-up or tow away your vehicle for free – and the proceeds from your vehicle donation will benefit your local Make-A-Wish.
It is so easy to make a donation! Car, SUV, truck, RV, boat or motorcycle – all you need to do is call 1-855-278-9474 or fill out the simple donation form online. It takes just a few short minutes to make a difference in the life of a child in your community. Recycling vehicles is one of the greenest things you can do and is one of the largest industries in all of the United States. All of the recycled vehicles in the United States can produce steel for almost 13 million new productions. The industry also provides 46,000 jobs, and those workers stay busy! One car is recycled every 26 minutes. Do something great by donating today! Stay green until next football season – and beyond!