Your Car Donation Can Help Grant The Wish Of A Child In Billings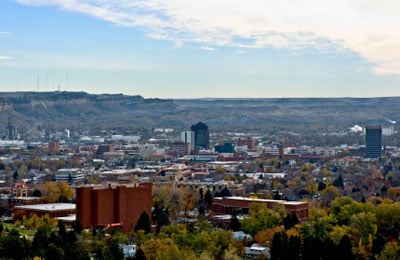 Wheels For Wishes has donated over $109 million toward granting over 13,218 wishes for local children.You can help this number grow, just by donating your old car. Wheels For Wishes is a vehicle donation program benefiting Make-A-Wish Montana. Our charity vehicle donation program helps turns cars, trucks, motorcycles, SUVs, RVs, and even boats in to wishes for children in the Billings area and all over Montana, including Columbus, Hardin, Roundup, Lockwood, and more. Car donation is a convenient alternative to selling or trading in your vehicle, but the best part is that it helps a local child's wishes come true. What's better than providing a fast, hassle free way to get rid of an old car, while benefiting a deserving child at the same time?
Billings is home to a variety of child-friendly activities that any child might wish to enjoy. From indoor water and amusement parks to the scenic fishing landscape, there are ample ways to fulfill the wishes of young children in Billings. Best of all, Wheels For Wishes makes it easy to share the power of a wish with a local child.
Get The Most Good For Your Vehicle Donation, Our 100% Tax Deductible Program Offers:
Free pick-up and towing of all vehicles, running or not.
Get the maximum possible tax deduction for your charity vehicle donation. Unlike many others we are a fully registered IRS 501(c)(3) Non-Profit Organization.
Our professional service makes the vehicle donation process simple and easy.
The knowledge that your vehicle will help a Billings child.
For kids who wish to make a big spalsh. the Reef Indoor Waterpark is a great choice. The largest indoor waterpark in the state, kids race up three stories to the top of the Barracuda Blaster and The Tropical Twister before plummeting down the waterslide, twisting and turning before reaching the splash zone. There is also a 280-gallon water bucket drop, a rope climbing wall, a water basketball court and a wave pool.
Geyser Park is another local favorite. Buckle up and start your engines at the go-kart track as kids challenge their friends to be crowned king of the road. Geyser Park is home to a state-of-the-art laser tag arena where kids can run and jump behind obstacles, and execute tactics to be the last one standing. They can enjoy the cool splash from the bumper boats or test their skills in the video arcade.
Wish kids with a wild streak can visit ZooMontana and get up close and personal with a wide range of animals, both familiar and exotic. Kids can get face-to-face with animals like the chinchilla, a screech owl, painted turtle or an American mink in the Discovery Center. From afar, children enjoy the sights of tigers, bald eagles, wolves, grizzly bears and the red panda. ZooMontana is a fun place for kids to interact and learn about new animals.
Help give some of the greatest experiences any child could wish for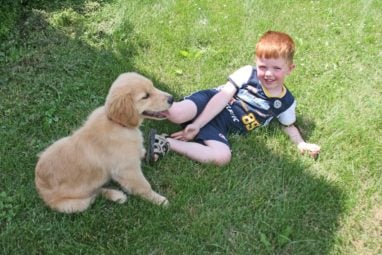 Montana is home to some of the greatest outdoor experiences any child could wish for. Montana Adventures and Angling provides the best fishing excursions up and down one of the many rivers near Billings. Head down the Big Horn River for a fly-fisherman's dream. Reel in 20- to 29-inch brown trout, rainbows and cut-bows. Navigate down more than 100 miles of fishable water in the Yellowstone River and cast your hook for the famous salmon fly hatch that calls the Yellowstone River home. Fight cutthroats, rainbows, brook trout and brown trout on the Boulder and Stillwater Rivers. The youngsters will hold onto the memory of drifting down the best-kept secret in Montana on the Missouri River, with some of the best streamer and dry fly fishing in the world.
Car donation is a simple process with Wheels for Wishes. Schedule an appointment for Wheels for Wishes to pick up your vehicle - in any condition or location. Your donation will help grant the wishes of young children with critical illnesses and you will receive a tax deductible receipt for next year's taxes.
Three Magical Steps To Donate A Vehicle To Benefit Montana Kids
We make the process as easy as possible whether donating on-line or by phone.
Start by giving us a call at 1-855-278-9474 or filling out our easy vehicle donation form. Our experienced vehicle donation representatives are available any time to help you with the donation process and answer any questions you might have.
Next, we'll contact you within 24 hours of the next business day to arrange for your vehicle pick up! We tow any vehicle, anywhere in Montana, at no cost to you.
Finally, we'll mail out your tax deductible receipt. Save this and deduct it from your taxes at the end of the year. Any donations we receive on-line before 12:00 A.M. January 1st count for that tax year, so there's never been a better time than now to donate a car.