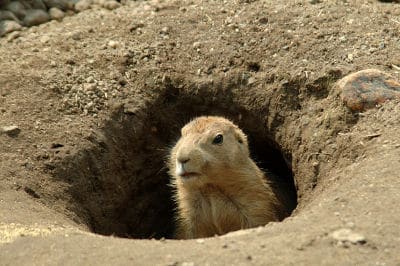 Donate Your Car To Make A Difference This Groundhog Day
Weather forecasters have already predicted a long, cold and snowy winter, but if you aren't the type to believe everything you hear, you might be waiting to see what the groundhog does Sunday, Feb. 2. According to folklore, if the groundhog leaves its burrow on Feb. 2 and doesn't see its shadow, spring will begin early. If the groundhog sees its shadow, it will rush back into its burrow and there will be six more weeks of winter.
People have been looking for the groundhog's shadow annually for more than 150 years. The celebration began in Pennsylvania and has captivated audiences throughout the United States. Still, the largest Groundhog Day celebration takes place in Punxsutawney, Penn., where Punxsutawney Phil decides the fate of winter in the town. The city celebrates with food, music, dancing and festivals – along with celebratory speeches and skits.
The official first day of spring in the Northern Hemisphere won't come until almost seven weeks after Groundhog Day, regardless of whether or not Punxsutawney Phil sees his shadow. But, that won't stop people from looking to Phil to see whether or not they can take out their short sleeve t-shirts and shorts for the upcoming warmer weather.
Get Behind Your Community This Groundhog Day
Groundhog Day is an American holiday rich in tradition. It is one of the best times for an entire community to come together and enjoy a day of celebration in anticipation of warmer weather. While looking around at your festivities you might notice that some faces are missing. Medical conditions can affect anyone, but you can help the lives of people in your community by donating to car donation charities. If you'd like to help children with critical illnesses in your community, consider making a donation to Wheels For Wishes, benefiting Make-A-Wish. Your car donation can help to bring hope, strength and joy back into the life of a child in your community.
Our partner, Make-A-Wish, is a great charity to get behind. They have helped more than 220,000 children's wishes come true throughout the United States. In places like Kansas City, Bend and Lansing, children are waiting to get the boost a wish provided brings. By donating a car you can make that wish a reality.
Make Your Donation Today To Help A Child In Your Community
If you are interested in helping Make-A-Wish grant wishes to children in your community through your car donation, make your call to Wheels For Wishes today. It is easy to donate! Car, boat, truck, RV, ATV or motorcycle – we accept almost any vehicle regardless of working order. If you have a vehicle you'd like to donate, call 1-855-278-9474 or use the simple online donation form.
Groundhog Day is a great day to give back to your community. While everyone is coming together, remember that not everyone is as fortunate. A community celebration can be a great time to help those people in need. When you donate your vehicle to Wheels For Wishes you receive the best possible tax deduction for your donation. You also get free pick-up or towing, no matter where you are in the United States. If you are ready for a new vehicle, donate your unwanted car to Wheels For Wishes!