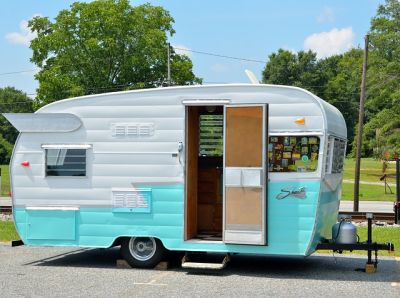 9 Vehicles You Didn't Know You Could Donate
When most people think of car donations, a four door sedan is usually the first thing that comes to mind. However, there are countless types of vehicles that can be donated! In general, if you have a vehicle with wheels, car donation charities will accept them. 
If you've ever wondered what else can be donated, here are nine types of vehicles you've probably never thought of donating before!
Damaged Or Junk Cars
If you think your junk car is worthless, think again! Cars with rust, hail or collision damage can still be donated in most cases. While they likely won't be sold at auction to a new owner, they can still be recycled. In turn, the proceeds from recycling the vehicle will go to charity. The best perk of donating a junk car may be that you don't have to pay for towing, which can sometimes cost you more than you would receive for scrapping the car yourself. No title on your junk car? Learn more about what you can do with a junk car that has no title here.
Boat trailers, horse trailers, utility trailers and others can all be donated to charity. Perhaps more than any other vehicle, your need for a trailer will change a lot over the years and you may realize you no longer want it parked in the yard. Rather than storing a trailer you don't have a need for anymore, donate it to charity.
ATVs And Snowmobiles
Small recreational vehicles like ATVs and snowmobiles are fun and useful, but they can be much more difficult to sell than other vehicles. When it's time to upgrade or simply get rid of a used snowmobile or ATV, donation is a simple option.
Maybe you got a moped while in college to get around town, or you have a motorcycle in the garage that you use only once or twice a year. It can be hard to part with these vehicles, but when it is time to let go, donation is one of the easiest ways. Vehicles don't have to have four wheels in order for you to donate them!
Golf Carts
Golf carts and utility carts like Gators make for a great vehicle donation. These carts are useful for hobbies, yardwork and just for fun, but you may not know what to do with the vehicle when you no longer need it. Lightly-used carts have a surprisingly high resale value for their size. However, if your cart has been used regularly for more than 5 years, its value drops significantly. Save yourself the hassle of selling a used golf cart by donating it instead. 
Fleet Vehicles
Individuals aren't the only ones who can make car donations. Companies with fleet vehicles can also make the decision to donate when it's time to upgrade the old cars. Fleet vehicles can include taxis, delivery trucks, rental cars, police vehicles, company vans, or corporate cars that sales reps use when traveling to clients.
Luxury Vehicles
Many people tend to think of base models when it comes to car donations. However, luxury cars like Land Rovers, Porsches, Cadillacs and Audis can all be donated too. Despite the original sticker price, some luxury cars like the BMW 7 Series, Jaguar XJ, Lincoln MKS and Mercedes-Benz CL-Class have a remarkably low resale value. This can be a hard if you're trying to sell a used luxury car online or trade it in. Rather than facing that disappointment, you can donate your car and enjoy a great tax deduction instead.
Approximately 9 million U.S. households have an RV or camper. If you're among those numbers, you may be wondering what to do with your old RV when it's time to upgrade or leave RV camping behind altogether. If you bought your RV new, it depreciated more than 20 percent the second you drove it off the lot. Rather than reselling it at a loss, donate your used RV to charity so you can get a tax deduction.
Like RVs, boats and Jet Skis are difficult to sell on your own. They're also a pain to store because moving them often requires hooking the trailer up to the truck. If you have a watercraft you rarely use, donation can take it off your hands in no time so you don't have to worry about it anymore.
How To Donate Any Vehicle
With a few obscure vehicles on this list, you may be wondering where you can donate any of these vehicles. Wheels For Wishes will accept your vehicle donation in almost any situation. Best of all, you'll receive free towing from anywhere and the highest possible tax deduction. We're a 501(c)(3) charity, which means your donation is completely tax deductible no matter what it is. You'll feel great knowing that your donation benefits your local chapter of Make-A-Wish!
Wheels For Wishes also takes care of all the complicated details such as title paperwork, towing and issuing the tax receipt. Get started with your vehicle donation today by filling out an online donation form or calling 1-855-278-9474. We'll show you just how easy it is to donate just about any vehicle!