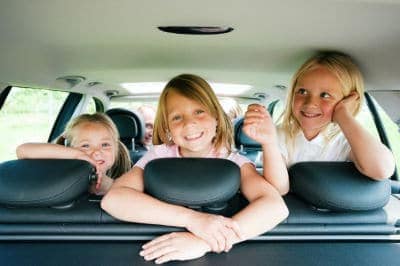 5 Reasons For Donating A Car This Summer
Most people think of December when they think about making charitable donations. While the end of the year is a popular time to make last-minute donations, summer can be a great time too! If you have an unwanted vehicle, there are a few great benefits of donating during the summer that you can take advantage of. 
Beat The Summer Heat
With a La Nina weather event strengthening this summer, we can expect to see hotter than average temperatures across most of the U.S. Summer weather can be hard on cars, but it can also be unbearable if your car's AC doesn't work. Driving can also be dangerous if your engine cooling system needs repairs, which could cause more damage to your car or even leave you stranded if your engine overheats. Instead of making expensive repairs, donate your car instead!
Have Your Car Towed For Free
If your car does break down this summer, or if it's simply time to upgrade, you can donate it to receive free towing. No matter what condition your car is in, we can accept it in most cases. We offer free pick up or towing from nearly anywhere in the U.S. Our donation representatives schedule a pick-up time that works best for you, making it convenient as well.
Get A Good Deal On A New Car
If you're in the market for a new vehicle, mid-summer is a good time to start thinking about what you're going to do with your used car. Late summer or early fall can be a smart time to buy a new car. As the 2017 models come in, you may be able to snag a great deal on a 2016 model that's still on the lot. No matter the season, the end of the month is also considered a smart time to buy, since many dealers have quotas to fill before the month is over.
Receive A Tax Deduction
Taxes are probably as far from your mind as can be during the middle of summer. However, it's never a bad time to start thinking about your tax deductions for 2016. Most people wait to make tax deductible donations in December, but there's no reason you can't make a donation ahead of the giving season. Donating now means you don't have to worry about getting it done on top of everything else that has to be done around the winter holidays!
Help Local Children
The best reason to donate a car this summer is that Wheels For Wishes benefits local children's charities. Summer is the best time to be a kid, but not all children get to enjoy the nice weather when they're facing critical illnesses or long stays in the hospital. You can help make a local child's summer a little brighter when you donate a car to Wheels For Wishes. Find which charity benefits from your donation in your area here.
Donate Today In 3 Easy Steps
If you're ready to make a donation, you can get it done in just a few minutes. Start by calling us at 1-855-278-9474 or filling out our online car donation form. Next, our donation representatives will contact you within 24 hours of the next business day to schedule your free vehicle pick up. Finally, wait for your tax-deductible receipt to arrive in the mail. Save this and use it to make your tax deduction on your 2016 taxes. It really is that easy to donate a car!