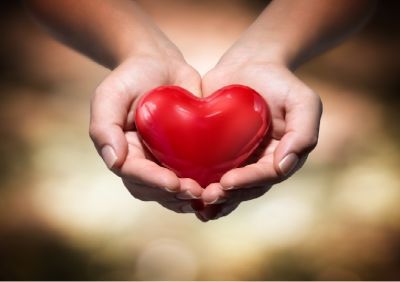 5 Inspiring Philanthropists On Charity Day
Charity can be performed in a variety of ways. Whether you are giving time by volunteering or giving away possessions, charity even on a small scale can have a big impact on the lives of those in need. When it comes to these philanthropists, the impact from their fiscal donations and the work of their foundations is practically immeasurable. Celebrate this International Day of Charity by learning about these five generous givers. 
Bill And Melinda Gates
Melinda and Bill Gates have donated over $27 billion in their lifetimes—more money than anyone in history. Bill Gates, the cofounder of Microsoft, now spends his energy on giving with the Bill and Melinda Gates Foundation. This great charitable foundation focuses on agriculture, education, health, emergencies and libraries across the world.
The Gates family has helped global organizations like GAVI Alliance, the World Health Organization (WHO), UNICEF, The Global Fund To Fight Aids, Tuberculosis and Malaria, and the Rotary Foundation. Over his lifetime, Bill Gates has donated more than 25 percent of his wealth, yet his efforts in the realm of charity have been equally important to those in need.
Sulaiman bin Abdul Azuz Al Rajhi
Al Rajhi is the cofounder of the Al Rajhi Bank in Saudi Arabia. By the time he was 93, he had donated about 91 percent of his wealth, $5.7 billion, to his namesake endowment holding company. The Sulaiman bin Abdul Aziz Al Rajhi Endowments Holding Company supports causes of education, religion, social and health.
Warren Buffet
Warren Buffet, CEO of Berkshire Hathaway, has donated around $21.5 billion to charity—the second most of any individual of all time. Yet, Buffet isn't finished giving. In 2006, he pledged to give 85 percent of his wealth to the Bill and Melinda Gates Foundation.
This inspired a 2011 Oracle of Omaha and Gates partnership that created the Giving Pledge—a program that has some of the wealthiest people donating large percentages of their money to charity. So far, Buffet has donated more than 26 percent of his wealth. Therefore, during his lifetime, Buffet is projected to give almost $50 billion more to charity.
Charles Francis Feeney
You don't earn the nickname, "James Bond of philanthropy" if you aren't really, really generous. In the case of Charles Feeney, a retail magnate, he has donated 4,200 times the amount of wealth he currently has; which is $1.5 million. That means he has donated $6.3 billion to charity. His foundation, The Atlantic Philanthropies, supports healthcare, science, civil rights causes and education on a global level.
Wheels For Wishes And People Like You
Wheels For Wishes is a car donation 501(c)(3) nonprofit organization which has donated over $30 million to children's hospitals, Make-A-Wish and other children's charities all across the country since 2010. Unlike Gates, Al Rajhi, Buffet and Feeney, Wheels For Wishes is made up of average, generous people like you.
It is the collection of the generosity of people like you that helps support the needs of children across the country. All you need is an extra or unwanted vehicle of any kind. Then, call Wheels For Wishes at 1-855-278-9474 or fill out an online donation form. They come to you with free towing, and your donation earns you a great tax deduction. Join the giving wave on International Day of Charity, and help make a positive impact on the lives of local children!