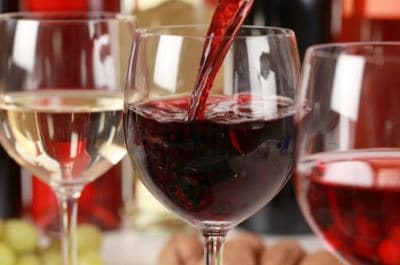 Attend A Gala To Help Make-A-Wish Iowa This Spring
If you live in Iowa, you have four opportunities to support Make-A-Wish Iowa at an upcoming gala. This spring, you can attend a gala in Dubuque March 19, Des Moines April 2, Clinton April 9, or Cedar Rapids April 22. Each gala will have its own flair, but all of them help Make-A-Wish Iowa keep doing wonderful work for kids in your state. 
March 19: Dubuque Gala
You can have a fun 80s flashback at this year's Dubuque Gala. The 2016 Dubuque Gala will feature an 80s prom night theme, which means everyone should come dressed in their best attire from the era. The Dubuque Gala takes place from 5 to 10 p.m. at the Grand River Center (500 Bell St.).
Cocktails start at 5 p.m., followed by a night of dinner, entertainment and dancing, all while reliving the 80s. The gala will also feature a live auction with an easy checkout system. Be sure to bring your fully-charged smart phone so you can bid easily.
Tickets are available for $50 each, or you can go for a table of 10 for $450. Get your tickets today by emailing dubuque@iowa.wish.org or registering online.
April 2: Des Moines Gala
If you're in the Des Moines area, don't miss the 2016 Unmask A Wish Masquerade Ball on April 2. The gala starts at 6 p.m. at the Prairie Meadows Event Center (1 Prairie Meadows Dr.). The evening will feature entertainment, live and silent auctions, and stories from local Wish Kids. At the Masquerade Ball, you'll want to come dressed in your best: Prizes will be awarded for best female mask, best male mask, best couples mask, as well as best dressed female and best dressed male.
Get your tickets for the Des Moines Gala online or by emailing Natalie Brecht at nbrecht@iowa.wish.org.
April 9: Puttin' On The Glitz Gala In Clinton
The 25th Annual Clinton Gala is the perfect opportunity to get dressed up in sparkling attire to celebrate and support Make-A-Wish Iowa. This year's event will celebrate the sparkle in kids' eyes when their wishes are granted. The gala starts at 5:30 p.m. at the Grand Vista (2141 16th St. NW).
Tickets are just $45 until March 26, and $55 from there on out. Get your tickets by calling Joni McDonnell at 563-212-8991, or by registering online. Tickets sell out fast, so you don't want to wait!     
April 22: Uncork A Wish In Cedar Rapids 
Those in the Cedar Rapids area can come out to the Uncork A Wish event on April 22 to support Make-A-Wish Iowa. The event starts at 6 p.m., featuring hors d' oeuvres, wine and beer tastings, as well as auctions and entertainment. Uncork A Wish takes place at the Cedar Rapids DoubleTree by Hilton (350 1st Ave. NE).
Tickets are $50 each, or you can purchase a table of 10 for $450. You can purchase tickets online or by emailing Tammy Tronvold at tammy@eells-tronvold.com. If you don't purchase tickets in advance, tickets will also be available at the door for $55.
Another Great Ways To Support Make-A-Wish Iowa This Spring
No matter where you are in Iowa, you can attend a gala near you this spring. All four galas are fun ways to help Make-A-Wish Iowa grant more wishes this year. However, if you can't make it, you can still help grant wishes just by donating your car. Wheels For Wishes, benefiting Make-A-Wish Iowa, will pick up your vehicle for free from anywhere in the state. You'll also receive a great tax deduction for your donation.
To donate your car, please give us a call at 1-855-278-9474 or fill out an online car donation form. Either method will only take a moment of your time, and your donation will quickly be on its way to helping your local Make-A-Wish.