Donate A Car in Cedar Rapids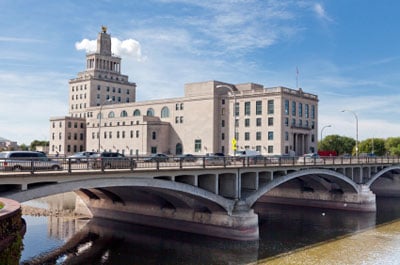 Wheels For Wishes is a vehicle donation program benefiting Make-A-Wish Iowa. We turn car donations into funding for Make-A-Wish Iowa. With a simple car donation, you can help children in the Cedar Rapids area and all over Iowa, including Marion, Waterloo, Belle Plaine, Williamsburg, Iowa City, Anamosa, and more.
Car donation is a great alternative to selling or trading in your vehicle, and it can help make a deserving child feel like a prince or princess for a day. What could be better than that? Best of all, our no hassle approach takes care of all the hard work for you. Car donation is simple with Wheels For Wishes! Now is your chance to be a part of something great.
Making a car donation in Cedar Rapids is quick, easy and also a rewarding experience with Wheels For Wishes. Help more local children with medical conditions experience all that Iowa has to offer by donating your car to Wheels For Wishes, benefiting Make-A-Wish.
Benefits Of Donating Your Car In Cedar Rapids
Free pick-up and towing of all vehicles, running or not, anywhere in Iowa including Cedar Rapids, Des Moines, Davenport and Sioux City.
A great tax deduction. Since we are a 501(c)(3) nonprofit organization, your donation is completely tax deductible.
Our professional service makes the vehicle donation process simple and easy. We're available to answer any question you may have about donating a car.
The knowledge that your vehicle will help a local child.
Vehicle donation should be easy. Wheels For Wishes is here to help make it as easy as possible to make a difference in the life of an Iowa child. You can donate a car in any condition; just call us at 1-855-278-9474 to set up a time for pick up. You will receive a tax deductible receipt for next year's taxes and the satisfaction of knowing your donation has helped a child in need.
Three Easy Steps To Make A Difference In Cedar Rapids
We make the process as easy as possible whether donating on-line or by phone.
Start by giving us a call at 1-855-278-9474 or filling out our easy vehicle donation form. Our experienced vehicle donation representatives are available any time to help you with the donation process and answer any questions you might have.
Next, we'll contact you within 24 hours of the next business day to arrange for your vehicle pick up! We tow any vehicle, anywhere in Iowa, at no cost to you.
Finally, we'll mail out your tax deductible receipt. Save this and deduct it from your taxes at the end of the year. Any donations we receive on-line before 11:59 p.m. count for that tax year, so there's never been a better time than now to donate a car.