32 Drive In Movie Theaters In Virginia That You Should Check Out
Posted in
Donate Car News
, Monday, September 28, 2020 Last modified: Wednesday, June 16, 2021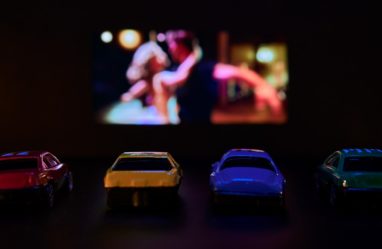 2021 is a perfect year to see a drive in movie. From Arlington, to Richmond, to Virginia Beach, Here's where you can find a great outdoor movie theater near you!
Northern Virginia: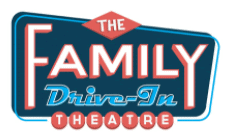 Fall season, Weekends, Movies start at dusk, box office opens at 7pm, $7-9 per adult, $3-4 per child
This Family Drive-In Theater boasts awards like one of the "10 Best Drive-Ins in America", Best Drive-in Theatre in Virginia 2020 (Insider.com), and "Great Local Hidden Gems 2018" (Washington Post). They are a two screen drive-in movie theater, offering family affordable prices and special double feature deals!
Tickets must be purchased online in 2020 and pre-ordered food can also be purchased online. Tickets are $9 & $7 for adults double & single-feature, $4 & $3 for ages 3 – 11.


Fridays, Thursdays, and Saturdays, movies begin at dusk, gates open 45 minutes prior, $40-$60 per vehicle
The Workhouse Arts Center is excited to present Drive-In Movies that offer a fun night out while maintaining social distance. Tickets are $30 and must be purchased in advance online. Only 75 tickets will be sold and available parking spaces are first come first served.
This Fall, Workhouse Arts Center presents "Workhouse Haunted Drive-Thru: Nightmare Alley", Northern Virginia's first haunted Drive-Thru! Terrify yourself with an advanced production of entertainment and theatrical skills performed by Workhouse Arts Center students. Tickets start at $60 per vehicle.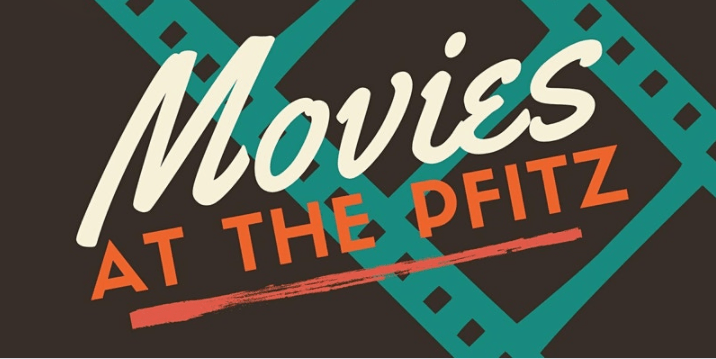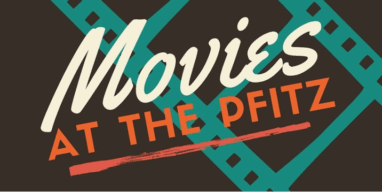 Running Summer-Fall gates open at 6:30, movie starts at 8:15, $40 per vehicle
If you're looking for some fun for the whole family this fall, look no further than Movies at the Pfitz. Popcorn, food trucks, and classic movies are on display starting at 8:15.
Covid-19 precautions are in place with social distancing and masks in public areas.
You can pay the $40 per vehicle or choose to be a sponsor, benefiting local not profits in Prince William County.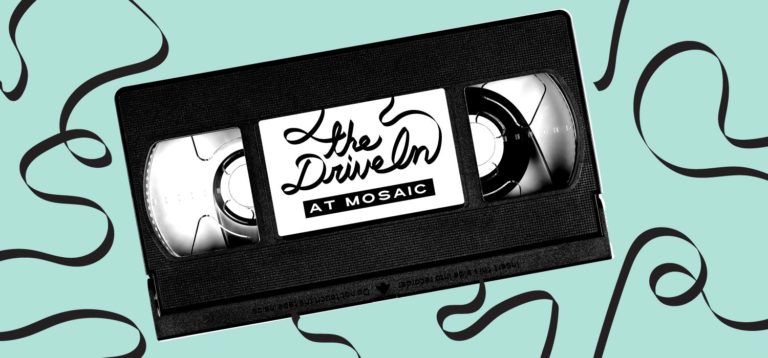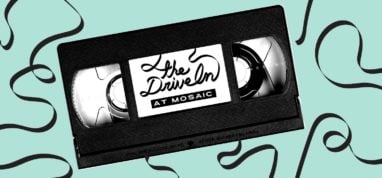 Returning 2021, $28 per car, lot opening varies.
Tucked into the exciting Mosiac District comes Drive-In at the Mosaic. Dine, shop, and even visit the farmers market before settling into a cozy drive-in movie!
Tickets are $28 per, it is highly recommended to get your tickets in advance before the 90 parking spaces are sold out.
Covid-19 regulations are in place, you must remain in your car unless getting concessions from on-site vendors or using the restroom.
5. Starlight Cinema, Trinity Centre Parking, Fairfax, VA (Virtual)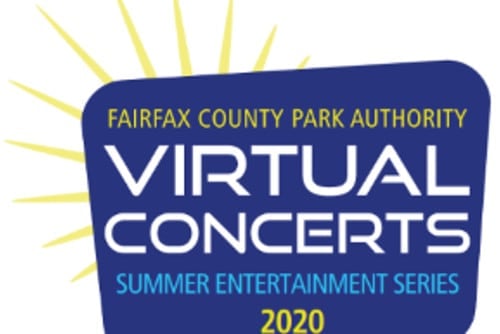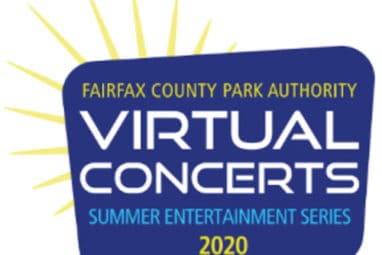 Drive-In Returning 2021, Virtual 2020 Entertainment Series
For the Starlight Drive-In, movies have been cancelled in 2020. The good news is that the Fairfax County Entertainment Series is streaming live to let you enjoy free performances at the comfort of your own home!
In partnership with the Fairfax County Park Authority, volunteers, corporate sponsors, and individual donors there will be 25 performances in 2020.
Visit the Summer Entertainment Series for more information on how you can find these live performances.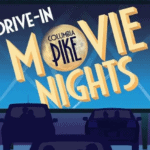 Returning 2021, Saturdays, July – August, Movies start at dusk (8-10pm), FREE
The Arlington Career Center presents FREE vintage-style fun for the whole family. From G – PG-13 there's something for everyone at this classic drive-in movie theater. 
Movies start at dusk with Spanish subtitles. Vehicle registration is required for safety protocol as spaces are limited.
Register for the Columbia Pike Drive-In.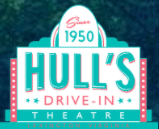 April-October, Fridays & Saturdays, Gates open 6:30pm, Movies at 8pm, $10/$20 per car
Hull's Drive-In Theater is the first non-profit, community owned drive-in movie theater in the U.S.
Hull's authentic vintage drive-in theater was opened in 1950, bringing that retro feel to your movie going experience. Kids under 11 are free, pets are welcome, and concessions are available to order online.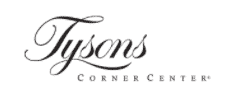 July-September, Gates open 6pm, Movies start at dusk, FREE
After you shop 'till you drop, stop in for a movie at Tyson's Corner Center Drive-In. This free monthly experience will play the classics to bring back your retro movie going experience this summer and fall.
Registration is required and movie-goers are asked to donate $25 or more to benefit local non-profits that provide shelter, food, and support to vulnerable communities impacted by Covid-19.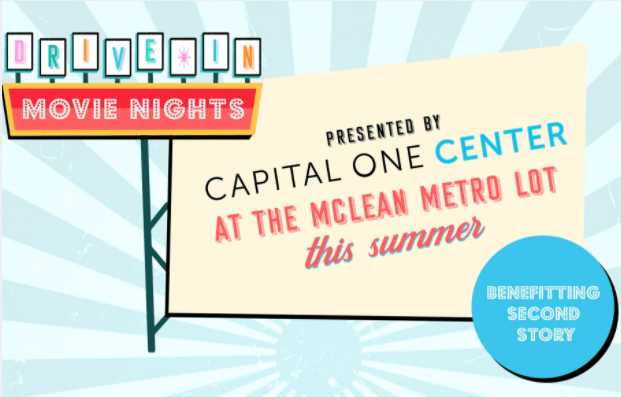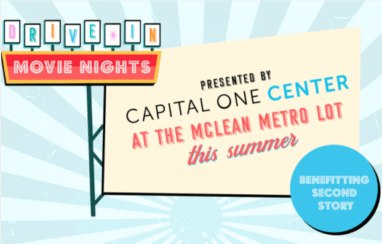 Returning 2021, July-August, Friday-Sunday,  7-11:30, space limited, FREE
Dine, shop, and see your favorite classic movies at the Capital One Center.
This free drive-in experience is dedicated to providing family friendly fun and a way to give back to vulnerable communities stricken by COVID-19 and those that need food and shelter in the Tysons community.
$25 donations benefiting Second Story can be made when registering your vehicle. Curbside food vendors available on-site, check out movies all weekend long at Capital One Center Drive-In Movies!

Returning Summer 2021, Movies begin at dusk, FREE
Get ready for some family friendly fun located at the South Riding Town Center. Register in advance and stay in your car and order pizza and snacks on site!
Movies are free but space is limited, check back in 2021 for more movies at the South Riding Town Center.

Fridays, June-October, 6:15-10pm, FREE
Check out all of the restaurants and fun Rosslyn's Gateway Park has to offer in Northern Virginia. There are no food vendors in the drive-in area but there is food available to bring in from the multiple restaurants just outside.
Gates open at 5pm, family friendly, dog friendly, movies begin at dusk!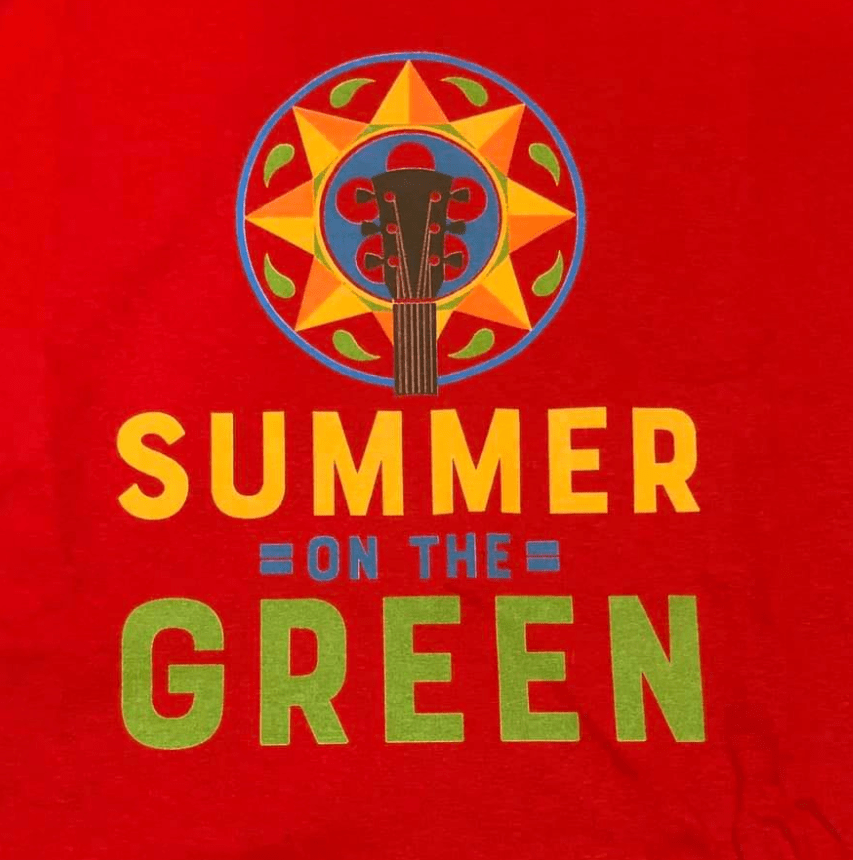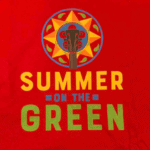 Returning 2021 Saturdays: Jun – Aug, 7:00, FREE
Enjoy annual movies from "Movies on the Green" series. The Town of Lovettsville puts on their own FREE drive in movie experience.
Bring lawn chairs, bring blankets, and come hungry. Enjoy movies starting at dusk, weather cancellations are announced on the drive-in's Facebook page.


Returning 2021 TBD
Check back in spring 2021 for this drive-in movie experience put on in the Madison Crescent town center of Brentsville, Virginia!

Returning 2021 Saturdays: May – Sep, Dusk, FREE
The Jen Walker Team presents Cinema Del Ray at the Mount Vernon Rec Center in the City of Alexandria, Virginia.
Gearing up for an early 2021 start, Cinema del Ray offers fun for the whole family starting at 7pm. Every third Saturday of the Spring, Summer, and Fall. Movies are free, check back in 2021 for registration details.

Returning 2021 Saturdays: Jun – Aug, 5:30, Movie at dusk
Bring blankets and lawn chairs and enjoy a for family-friendly outdoor movie on the new Liberty Green. Food trucks will be on site offering fun treats for purchase. Free.

Returning 2021 Jul – Aug, 8:30 – FREE
Wolf Trap Center for the Performing Arts is a wonderful program that features live theater, music, opera, and other performing arts on its 117 acre park. After you explore all that Wolf Trap has to offer, stop by for a drive in movie!
Gates open at 7pm, close at 8:15, and movies start at 8:30. Wolf Trap is offering drive in movies with live music under the stars. Tickets are FREE and you won't want to miss these big musicals on the silver screen.
Central Virginia:

Returning 2021, Open All Year, 6-10:30pm, FREE
For a more adult themed out door movie theater experience check out Cider Cinema at Bold Rock Cider! Enjoy a Bold Rock Cider, Hard Seltzer, or Cocktail while watching movies on a 30 foot jumbo screen. Admission is FREE and movies begin at dusk. Food trucks and movie themed prizes included.
Southwest Virginia: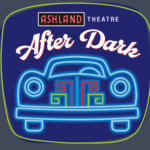 Fridays, Gates open 6:45, Movies start at 7:30, $20 per car
Ashland Theatre presents Ashland Theatre After Dark, a first time drive-in movie going experience from this non-profit theatre. Ashland Theatre typically presents live music, exceptional films, and other live performances that are dedicated to inspire, educate, and entertain.
Tickets are limited and no walk ups are allowed so get your ticket for this unique drive in experience in advance!


Weekends, Gates open at 5, Movies start around 7, $18/$25 per car
For a true drive-in movie going experience, visit the Goochland Drive-In. Two movies every weekend Spring, Summer, and Fall.
Tickets go on sale 4-7 days in advance and space is limited so get your tickets on-line while you can!
Concessions are available but all patrons must remain in their vehicles while eating and watching the movie during Covid-19.

Weekends, Gates open at 7pm, Movies start at dusk, $6 for adults, $4 for children.
Since opening in 1952, Starlite Drive-In has been showing two movies each weekend, April through October.
This popular drive-in spot features great screens, great features, and even greater car lines!
Pets are welcome and come hungry because the snack bar is open. Just tune into 90.3 FM to listen to the movie on your car stereo.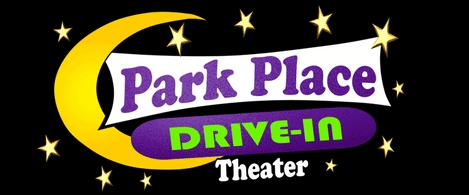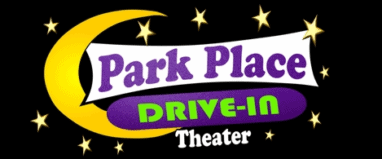 Fridays & Saturdays, Double features start at dusk, $7 per adult, $3 for kids, Kids under 5 FREE
Park Place Drive-In opened in 1954, but what you see now is brand new as of 2000. This is a family destination for more than flix. Come for the fun! Mini golf, batting cages, an arcade, and a sweet ice cream shop top off the night.
Find the ice cream shop in the arcade, featuring 40+ Hershey's Ice Cream flavors, banana splits, extreme sundaes, and smoothies.
This outdoor cinema has a solo screen with a capacity for up to 240 cars, open seasonally, April thru October.

Daily showings, March-November, Box office opens at 8pm, TRIPLE FEATURES, $8 per adult; $4 for kids 5-12
Opened in 1952, Central Drive-In is a relaxing atmosphere that accommodates more than 400 cars! Open March through November.
Located on the old route 23 just outside of Norton or Appalachia depending upon which way you travel is a jewel to behold.
This family friendly drive-in accommodates large party reservations as well!
Expired/Closed:
Free Films OUTDOORS at the CCA
Audience size limited to 75 people. Family "pods" will be seated 10 feet apart. Bring your own chair. Please wear a face mask. Beer, wine and soft drinks for sale at affordable prices. Bring your own snacks, if desired. Films begin at dusk.
These recent outdoor movie theaters are done for the winter, shut down, or new dates will be scheduled shortly.

Possibly returning 2021, Saturdays, every 2 weeks Jun – Sep, 7:00
Stonebridge offers a family-friendly movie on the Jumbotron every other Saturday in summer. Bring your own chairs and blankets, and arrive early for shopping and a meal at one of the many shops and restaurants. Free.
25. Mayberry Drive-In Theatre — Moneta, VA
CLOSED
The Mayberry Drive-In Theatre featured a unique diner that was open all year. In 2015 the diner closed and shortly after the theatre closed as well.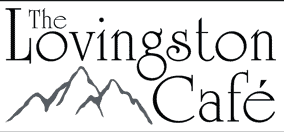 Expired
The Lovingston Cafe is offering a drive-in theater experience in their parking lot on Saturdays 6-10pm during COVID-19. The movies are free to attend but space is limited. Patrons are asked to please stay in your cars during the movie to observe safe social distancing. Check their Facebook page for more details. The Lovingston Cafe is also open Friday-Sunday for takeout and delivery.
The Cafe offers all premium fresh ingredients served at an affordable price, as well as a full bar featuring premium wines, beers, and spirits. With amazing offerings like our hand-cut USDA Choice steaks, Seafood, Hickory Smoked Pork Ribs, one of the best house-smoked BBQ sandwiches, as well as incredible burgers, sandwiches, and vegetarian offerings TLC has something to fit everyone's taste, and budget!
Patio open daily and dog friendly! Cafe hours 10:30AM-9PM. Connected to The Sidebar.
The Sidebar is a saloon style, full service bar. The bar offers a wide variety of Local, Domestic, and Imported Bottled and Draft Beers, Wine, and Spirits. Connected to Lovingston Cafe, a delicious variety of food is served throughout the night. Enjoy a beer on the patio or at the bar. Events every Friday including DJ's, live music, open mic and more. Karaoke every Saturday 8PM to 12AM. Happy Hour Sunday-Thursday 5PM-8PM
Sidebar hours
Sunday-Thursday: 4:30PM-10PM
Friday & Saturday 4:30PM-12AM

Expired
Relax with a cup of coffee while the kids enjoy morning cartoons on the big screen on Saturdays, all summer long, at Mosaic District's Strawberry Park.

Possible Return 2021
Enjoy a free movie under the stars on the Udvar-Hazy Center's outdoor airplane ramp. Bring chairs, blankets, and insect repellant! Food is allowed, but alcohol and glass bottles or containers are prohibited. Doors open at 8:00 pm and the movie begins at dusk. Free.
CLOSED 2013
Closing in 2013, the Moonlite drive-in was one of the oldest drive-ins in Virginia. Opening and closing down again this drive-in refused to be shut down forever and is now the Barter Drive-In Theatre. The Barter Drive-In Theatre is a live theatre performance that you can listen to from your car!
Closed 2013
This 180 capacity drive in theater still has its classic pole speakers in the drive-in field. One of Virginia's smallest drive-in theaters.
Closed 2002
Reopening in 2009, the Keysville Drive-In Theater was shut down again the same year.
Closed 2008
Touting it's 50′ wide screen, The Hilland Drive-In was closed after 2008. It was the largest drive-in movie theater screen in Virginia.
33. Donate A Car In Virginia To Help The Kids Of Make-A-Wish Virginia
If you can't make it to the drive-in theater because your car is old or broken down, donate it to Wheels For Wishes; benefiting Make-A-Wish Virginia from 
Wheels For Wishes is a car donation and recycling program that benefits the kids of Make-A-Wish. Wheels For Wishes takes cars, trucks, motorcycles, boats, watercraft, trailers, and more and turns them into funding for Make-A-Wish kids dealing with critical illness. We even take vehicles that don't run at all!
Here's how you can donate a car in Virginia:
Give us a call at 1-855-278-9474 or fill out our 

online donation form

.

We'll arrange your free towing faster than most car donation organizations. We'll even reach out to you within 24 hours to schedule.
We'll mail you a receipt when your car donation is processed. This is the receipt you'll need for your tax deduction.
Resources:
https://www.virginia.org/DriveIns/
https://www.funinfairfaxva.com/outdoor-movies-in-northern-virginia/
https://www.driveinmovie.com/VA.htm

Back to Blog