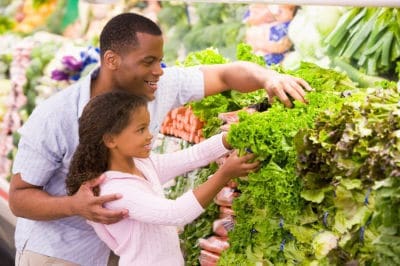 Practice Safe Food This World Health Day
The World Health Organization celebrates World Health Day on April 7 of every year. This year's theme is food safety, helping people to ensure that the food they eat or the water they drink is safe. Two million deaths occur every year from contaminated food or drinking water, and children and infants are most at risk for suffering the tragic consequences of a foodborne disease. Also at risk are pregnant women, the elderly, and people who are battling a critical illness.
Major Foodborne Illnesses
Foodborne illnesses are typically caused by bacteria, parasites, viruses, or chemical substances that enter the body through contaminated water or food. Those infected may have bouts of diarrhea or they may develop serious infections including meningitis. Chemical contamination can cause acute poisoning or long-term diseases such as cancer.
Uncooked animal proteins, as well as fruits and vegetables that have been contaminated can cause illnesses. Raw shellfish which contains marine biotoxins can also cause illnesses. Some of the common bacterial infections that result in consuming contaminated food or water are:
Salmonella, Campylobacter, and Enterohaemorrhagic Escherichia coli affect millions of people annually, with some fatal or severe outcomes. Symptoms include headache, fever, nausea, abdominal pain, vomiting, or diarrhea.
Listeria can cause unplanned abortions in pregnant women or death of newborn babies. Although rare, listeria is among the most serious of foodborne infections. Listeria is found in unpasteurized dairy products and various pre-packaged foods.
Vibrio cholera can cause abdominal pain, diarrhea, vomiting, severe dehydration and even death in some cases. People can become infected through contaminated food and water, including rice, vegetables, millet gruel, and various types of seafood.
Antibiotics and other antimicrobials are used to treat infections that are caused by bacteria. However, the overuse and misuse of antibiotics has been linked to the spread of resistant bacteria. According to the World Health Organization, antimicrobial resistance is one of the main threats to modern medicine.
Viruses, Parasites And Prions
Viruses such as Hepatitis A can cause long-lasting liver disease and is typically transmitted through the consumption of raw or undercooked seafood or contaminated produce. Norovirus infections usually cause nausea, vomiting, abdominal pain, or diarrhea.
Some parasites are transmitted through food, such as fish-borne trematodes. Other parasites such as Echinococcus spp can infect people through food or direct contact with animals. Ascaris, Cryptosporidium, Entamoeba histolytica or Giardia all enter the food chain through water or soil, contaminating fresh produce.
Prions are infectious agents composed of proteins. Humans come into contact with prions through the consumption of bovine products containing specific risk material, such as brain tissue.
Environmental Pollutants
Other ways to come into contact with foodborne illnesses is through environmental pollutants and naturally occurring toxins. Naturally occurring toxins can be found in staple foods such as corn or even cereals, since they can contain high levels of mycotoxins such as aflatoxin and ochratoxin. Long-term exposure weakens the immune system and can cause cancer or other medical conditions.
Heavy metals can also contaminate food through air, water, and soil. Contamination of heavy metals can cause kidney damage and neurological problems.
Persistent organic pollutants accumulate in the human body or in the environment. Dioxins and polychlorinated biphenyls are unwanted products of waste incineration or industrial processes. Dioxins are incredibly toxic, resulting in reproductive issues, hormonal and developmental issues, cancers, and damage of the immune system.
Challenge Yourself
Did you know that unsafe food could result in so many horrific medical conditions, or even death? Take this quiz to see how much you really know about food safety, and be sure to share it with others to help spread the message of World Food Day. It's important to get kids involved as well so they know how to be aware of safe and unsafe food.
Spread the message of food safety by sharing information via social media and using #safefood.
Improve A Child's Life
Children all over the world are battling critical illnesses. If you'd like to make a difference in the life of a child in honor of World Health Day, please consider donating a car to Wheels For Wishes, benefiting Make-A-Wish. A combined 89 percent of nurses, doctors, and health professionals all agree that a wish experience can influence the physical health and well-being of Wish Kids. Your car donation can make this possible.
Donate your car today by calling 1-855-278-9474 or by filling out our online vehicle donation form. Your car, truck, boat, or motorcycle donation will benefit your local chapter of Make-A-Wish, helping to make wishes come true for a child in your community, whether you live in New York City, Seattle, Phoenix, or San Diego.