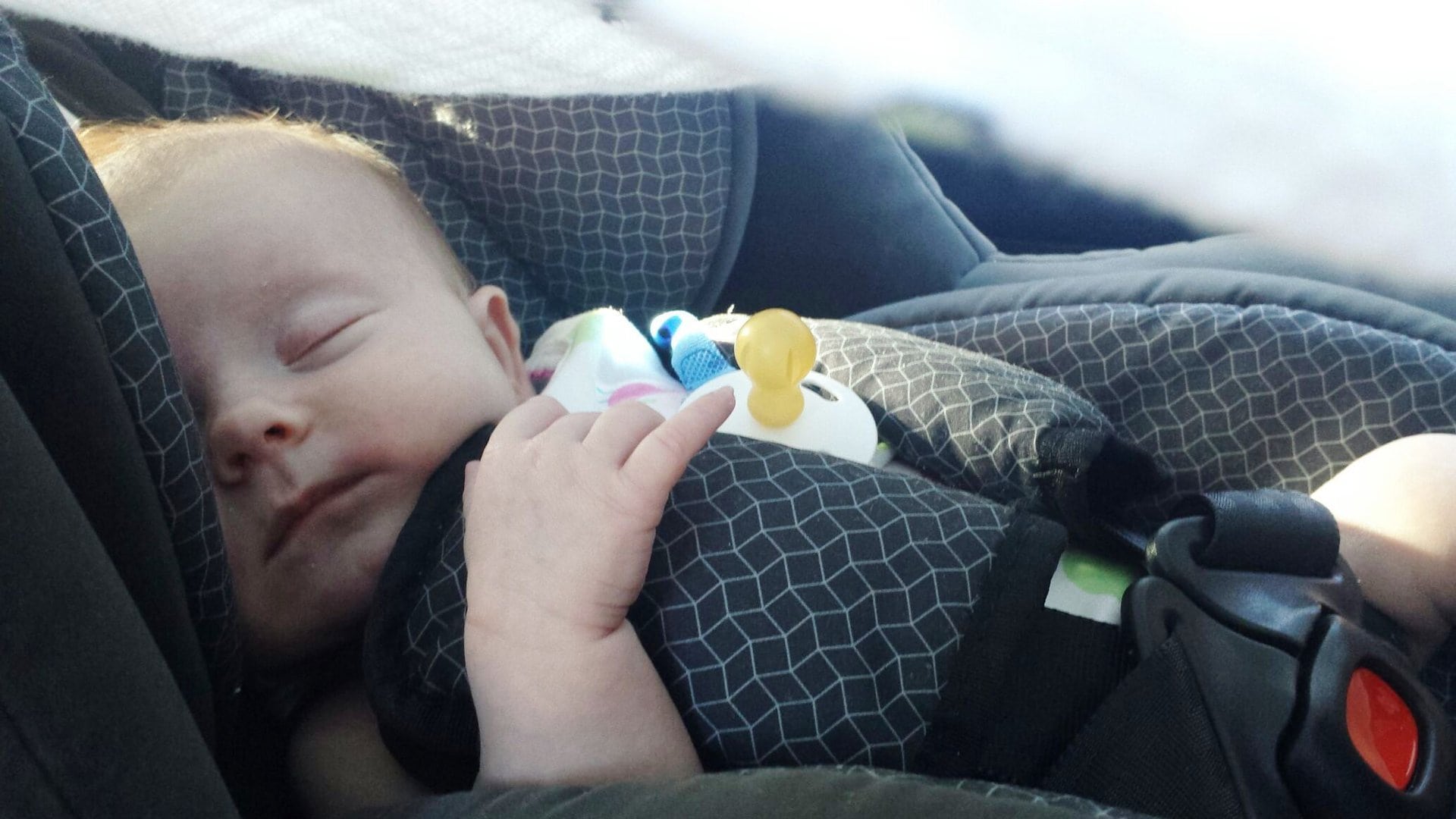 What To Do With Old Car Seats | Your Complete Checklist
If you have old car seats you may have wondered what you can do with them. Car seats that are in working condition can still go a long way to helping others. Here's what you can do with your unused car seats:
Before You Do Anything, Make Sure It's Still Safe For Use
Your car seat must be fully operational for reuse. Here is a car seat safety checklist to know if you qualify for trading or donation:
Check for any recalls. Most recalls can be fixed on your own. Check to see if you have the instruction manual or download the manufacturers instructions to see if the recall is something that you can fix at home. 
Does it still work? Most car seats have a little wear and tear. If there are any broken pieces, you may need to recycle or dispose of the car seat. Small flaws can be all it takes to make the seat defective.
Did your seat expire? There is always an expiration date on car seats. This date is important for the safety of the seat.
It must be fully functional with its original parts. Any missing pieces can render the seat unusable, especially parts that were only meant for a temporary fix.
Are you the owner? Has it ever been in a vehicle accident? Any serious accident reported is an immediate disqualification of the safety of the seat. If you are not the original owner, make sure you know the history of it before you donate or trade in.
Is your seat sanitized? Some places will not accept car seats that are too dirty, make sure you scrub and sanitize before giving it away.
Option 1.) Trade It In For A Better One
There are buy back programs that will let you trade your seat in for a discount on a new seat!
There are many stores that hold trade-in events throughout the year. Walmart and Target are the largest stores to offer this trade-in offer but check local stores in your area to see if there are more ways to trade in your car seat.
The seats that are traded in go to create construction materials, buckets, and storage equipment.
This may be the easiest way to dispose of your car seat and get something in return like a new seat, other baby products, strollers, and more.
Don't wait on child safety products. trade in your old car seat and get that coupon for a new one!
Option 2.) Donate Your Old Car Seat
Although donation is not common, there are still places in need of fully functional car seats:
Finding out where to donate car seats is easy if you know what you're looking for. Here are just a few examples of donating a car seat to charity:
Donate to a Child Passenger Safety Technician: CPTA's can use your old car seats to teach new parent's how to use them. This is a great way to dispose of a seat without sending it to a landfill or recycling center.
Non-profits, charities, and women's organizations: You may need a seat that is in perfect condition but there are plenty of charitable organizations that need your help with providing child safety products.
Religious organizations: Another form of donation can go through your local religious chapter. Churches and other religious organizations are typically helping out where they can and providing car seats is one of those ways.
Option 3.) Recycle It
Recycling is the easiest option for disposing of a seat. Here are the ways to go about doing it:
First, ask a recycling center near you. There are plenty of recycling centers that take car seats. Depending on the center, they may take the seat as is or they may need the seat stripped down.
Get rid of everything that's not plastic. Grab a pair of scissors and remove all straps, fabric, padding, and harnesses. Throw all of these items in the trash, as they are not recyclable.
Get rid of all metal on the seat. This time grab a screw driver and remove any metal parts of the car seat. Some recycling centers will do this part themselves.
Option 4.) Throw It Away Properly
If if doesn't qualify for any of the options above, make sure you dispose of the seat the right way:
If you need to throw your seat in a land fill, make sure you render the seat unusable so that it is not mistaken as a working car seat. The same guidelines for recycling apply to the disposing of a seat through a landfill. Just make sure you remove all straps, padding, and miscellaneous items.
Donating A Car Seat? Where Do I Donate A Car?
You can help kids more than just donating a car seat. If you have an unused car, donate it to benefit the kids of Make-A-Wish.
The proceeds from the car donation help Make-A-Wish kids get their wishes granted! We almost any vehicle from almost anywhere in the U.S. absolutely free. You also get a 100% tax deduction when you donate.
Here's how to donate a car to benefit Make-A-Wish kids:
First, fill out our online car donation form or give us a call at 1-855-278-9474 to start the donation process.

Second, we'll reach out to you within 24 hours to set up your free towing.

Last, we'll pick up your vehicle and mail you a receipt to be used on your taxes.
Donating a car to help Make-A-Wish  kids is just one click away!
Sources:
https://momlovesbest.com/what-to-do-with-old-car-seats
https://www.nytimes.com/wirecutter/blog/get-rid-used-car-seat/