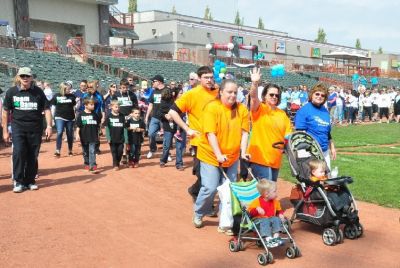 Attend A Car Show Or Walk To Help Make-A-Wish
The long, warm days of August are perfect for walks and car shows. If you've been meaning to get outside and enjoy the last few weeks of summer, you have two opportunities to do so while also helping Make-A-Wish Northeast New York. The 24th Annual Dealer Day Car Show is Aug. 22 and the annual Walk For Wishes is Aug. 29. Both events will raise funds for Make-A-Wish Northeast New York.
Get Ready For The Car Show Aug. 22
All makes and models of cars are welcome at the Dealer Day Car Show. The event is held at the Metro Ford in Schenectady on Aug. 22. Day-of registration takes place from 10 a.m. until noon, and the car show follows until 3:30 p.m. In addition to looking at the cars, attendees can enjoy great food vendors, door prizes, music, and raffles. Stick around until the end of the show for the awards ceremony.
If you are among the first 150 people to register a car, you'll receive a special dash plaque and a goodie bag. Everyone who registers a car will also be entered into a drawing to win a big-screen TV. If you register now, it's just $7 to enter. Registration on the day of the event is $10.
The best thing about the car show is that $2 of each registration fee will benefit Make-A-Wish Northeast New York. All proceeds from the merchandise and raffles at the event will also go to Make-A-Wish.
For more information and to register, please contact Walt Dugan at nyasmc@gmail.com or 518-664-3275.
Lace Up Your Sneakers Aug. 29
The 2015 Walk For Wishes takes place at the Joe Bruno Stadium in Troy on Aug. 29. The walk will feature a 2-mile or 1-mile option, and it's handicap-accessible! You can register online now, or at the day of the event from 8 a.m. to 9:50 a.m. The opening ceremony starts at 9:45, followed by the walk at 10. Wish Kids and their families will do a "Victory Lap" around the track as well. After the walk, stay for great food, games and other fun.
There are no fees to register for the walk. Fundraising is highly encouraged, though! Adults and kids who raise at least $100 will receive a Walk For Wishes t-shirt. All Wish Kids who attend will receive a free t-shirt.
If you'd like to go above and beyond the $100 level, there are lots of incentives to do so. Of course the most important goal is to help Make-A-Wish grant more wishes, but you can receive other fun prizes as well as the t-shirt. Individuals who raise more than $250 will receive a water bottle with a flip-straw lid as well as an embroidered headband and wristband set. Raising more than $500 will give you the water bottle, sweatbands, and a cinching pack for carrying your things with on the walk. Those who raise more than $1,000 receive extra incentives. Just check back at the event website for more details as the walk draws nearer.
Fundraising as a team has great incentives as well. At the Shining Stars level ($500 or more), teams will have their team name featured on the video board during the walk. At the Rockstars level ($1,000 or more), your team name will be featured on a route marker. Reaching the Superstars level ($2,000 or more) will give your team its own tent at the walk.
No matter how you participate or fundraise, attending Walk For Wishes will make a huge difference for Make-A-Wish Northeast New York!
Vehicle Donation Can Help Make Wishes Come True
Looking for a way to help Make-A-Wish even more this summer? Consider donating your car, truck, boat, RV or motorcycle to Wheels For Wishes benefiting Make-A-Wish Northeast New York. The Wheels For Wishes car donation program offers free pick-up for your vehicle regardless of whether it runs or not. We're able to accept most vehicles in any condition and turn them into wishes for kids in Saratoga Springs, Schenectady, Troy and everywhere else in northeast New York.
To donate your vehicle, please call us at 1-855-278-9474 or fill out a car donation form online. You'll receive free vehicle towing, a great tax deduction, and an easy way to make a difference for kids in your community! What could be better than that?