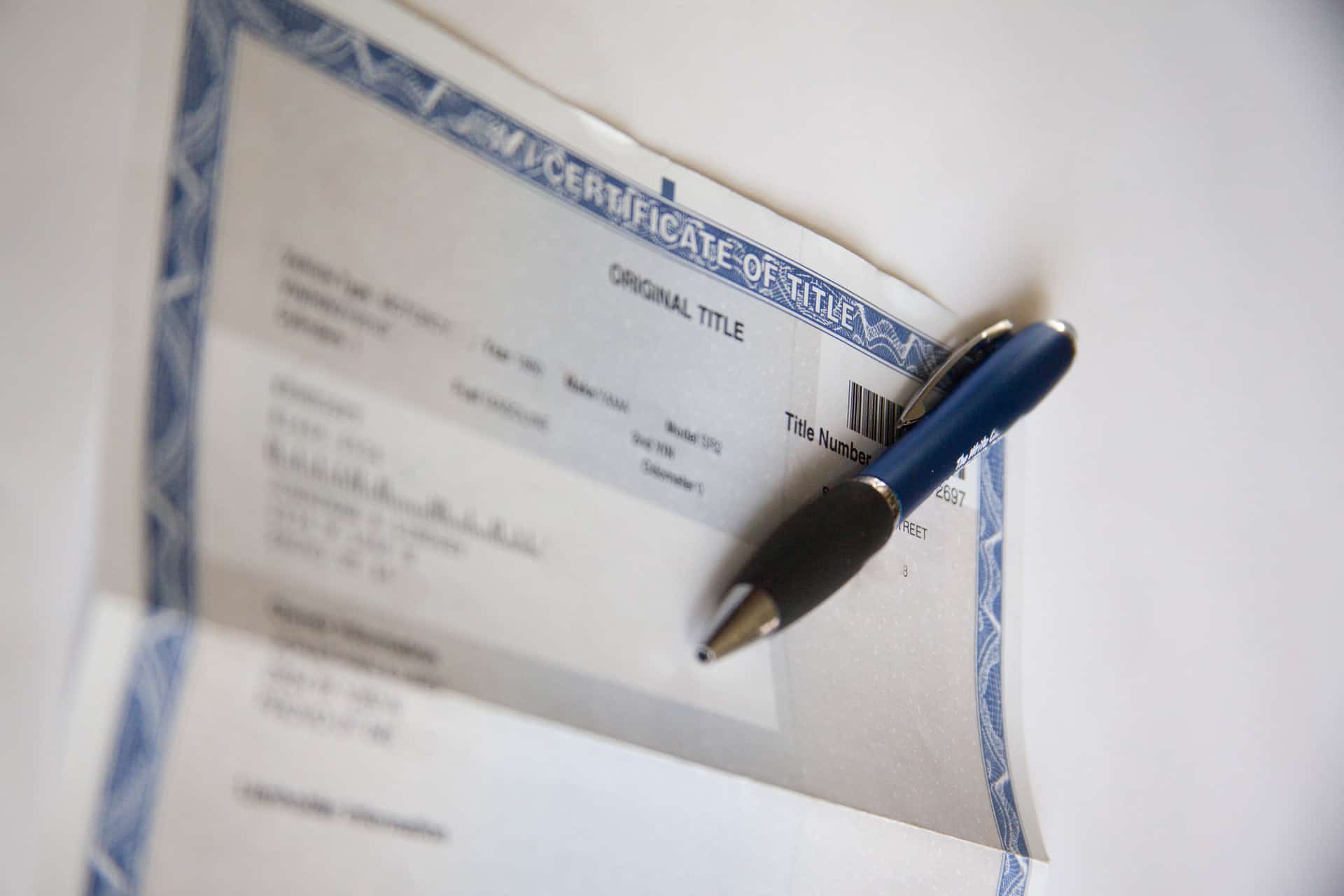 How To Remove Your Name From A Car Title
Removing a name from a car title is easier than you think. Here's how you can remove your name or any name from a car title in any scenario.
Removing Your Name From Car Title
All you have to do to take your name off of a car title is sign the back of the title over to the person or organization you wish to transfer your car.
Make sure that any title transfer is treated like a sale, you being the seller and the person or organization being the buyer.
Car title vs. car registration: Vehicle registration proves that your vehicle is safe to drive on the road and that you have paid the proper fees and taxes associated with your state's DMV. The title of a vehicle is proof of ownership and other information about the car.
How To Remove Your Name From A Car Title With An Additional Person On It
If the car title you are trying to remove your name from has another person on it check if the title states your name "And/Or" the other person's name. If it states "And/Or" you can remove either name without the other person's permission.
If the tile states your name "And" the other individuals name, you will need to have their signature and permission to remove any name from the title. Simply have the other person sign the back of the title over to you. You can do this in person or via mail.
If you are keeping the title and removing another name, visit your local DMV, you'll need to get a new title with new tags.
Tips
A lienholder is listed on the title if the car has been financed.
If the lienholder does not agree to the transfer you'll need to fully pay off a financed car in order to sign it over to a new owner.
In some states title signatures need to be notarized (a notary needs to be present to complete the transfer).
Be neat with your title signatures and other form information. The DMV may not accept a title form that has mistakes on it.
For ANY special situations or any additional title questions about adding names and dropping names from a title please visit our title FAQ or call our experienced title representatives at 1-855-278-9474.
Get Rid Of A Car And Help Fund Your Local Make-A-Wish
Looking to get rid of your car? Wheels For Wishes is an easy solution to trying to sell your car or junk your car. We handle all of the paperwork for you, you get free towing, and your donation is 100% tax deductible! You receive all the benefits of a car donation and you get to provide wishes to children dealing with critical illness.
Just check out these easy steps to donate:
First, give our representatives a call at 1-855-278-9474 or visit our easy online donation form.
Next, we'll reach out to you to arrange your fast tow within 24 hours of the next business day.
Lastly, when your car donation is sold at auction, we'll send your tax deductible receipt in the mail.
Since 2010, Wheels For Wishes has donated over $109 Million to local chapters of Make-A-Wish across the country! This has helped Make-A-Wish grant more than 13,218 wishes to children dealing with critical illness. Our mission is to ensure that more kids who have critical medical conditions can have a chance at a happy and fulfilling childhood. You make that possible by donating your car!
Sources:
https://itstillruns.com/remove-name-car-title-5136443.html
https://www.wikihow.com/Take-a-Name-off-a-Car-Title