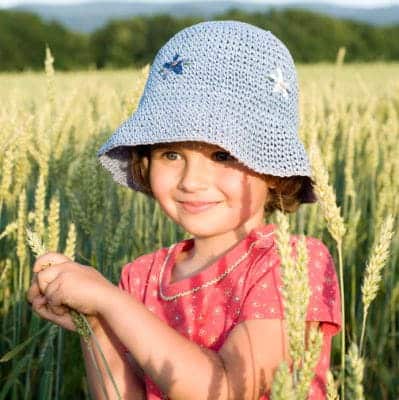 News Stories That Will Put A Smile On Your Face
News stories these past few weeks have contained images of war, hunger and political discord. It is easy to get lost in these harsh articles and forget all of the positive things that are taking place around us. Everyone is capable of doing or witnessing something amazing, and with technology advancing at a spectacular pace, it has become easier to catch these moments on camera. So, instead of focusing on the negative, here are some of the most positive stories to come out of March 2014 so far.
A Young Fan Spends Time With His Hero
There are plenty of instances when charging the field at the end of a match are tolerated, like after a big basketball game or following a football championship. But during a game? That will usually get you tackled to the ground by security and kicked out of the stadium for good. So when Brazil met South Africa in an international friendly soccer match and a young fan decided to run onto the field to meet his heroes, security acted quickly to round him up and escort him off the field. Then something amazing happened. Brazil soccer star, Neymar, stopped the security guards and took the boy to meet the rest of the Brazil national team. After a few minutes of photos with the team and support throughout the stadium, the young boy left the field with a handful of memories and photos. You can see the video of this incredible event here.
Runners Stop To Respect A Veteran
On a dreary day in San Jose, runners took off from downtown San Jose to Santana Row during the 408K Tillman Foundation 8-kilometer run. Along the race path, some runners spotted Joe Bell in full uniform. Bell, a 95-year-old WWII veteran, had set up a chair outside his home to watch the runner's race along his street. The runners, seeing Bell, chose to hop up onto the sidewalk and thank Bell for his service mid-race. Runner after runner shook the WWII veteran's hand, all of which was captured on video. You can read the original story and watch the video online at the San Jose Mercury News website.
Millions Of Viewers Witness A Dolphin Stampede And Baby Whale
Many people have traveled to the northwest portion of the country to go whale watching in the hope that they might see some of the majestic creatures living under the sea, only to be disappointed when nothing shows up. That isn't the case for those individuals who saw 20-year whale watch veteran Captain Dave Anderson's video online this month. The video features thousands of dolphins migrating together off the shore of Southern California. Anderson connected his GoPro camera to a drone and flew it over the pod of dolphins, creating one of the most mesmerizing videos on the Internet. Edited into the back end of this five-minute YouTube video is a humpback whale and her calf swimming through the ocean. The video is recorded responsibly and is completely adorable. You can view it in its entirety here.
Father Goes Above And Beyond For His Child's Education
Here in America we often take education for granted, but in some places – like remote villages in China – education is anything but a guarantee. Yu Xukang and his son live in Fengyi township in Yibin county in southwest China's Sichuan province. Since last September, Xukang has carried his son on his back the 4.5 miles to school, gone to work, picked up his son and walked 4.5 miles back from school daily. Because his son has disabilities, he would not be able to walk to school on his own. Xukang did not want his son to be held back by his disabilities so he took it on himself to make sure his son got his education. You can read his full story at The Daily Mail online.
The Girl Who Had Objects Tossed At Her Face
If you're in the mood for something comical, but don't feel like reading, Kaija Straumanis' photos of things being flung at her head are perfect for you! The photos went viral early in March and since then have driven Straumanis to become an internet sensation. Photos of objects like books, cups and even a jack-o-lantern are included in the photo album on Flickr. Visit her page to see those photos and others like them.
Help Great Things Happen When You Donate A Car To Charity
Positive stories are great, and our partner Make-A-Wish makes positive things happen every day. You can help them in their effort to make every wish come true for children with critical illnesses by doing something as simple as donating a car. When you donate a car to Wheels For Wishes you are helping fund wishes in your community. We auction off or recycle used vehicles to benefit Make-A-Wish. Plus, your car donation is tax deductible! Just give us a call at 1-855-278-9474 or go online and fill out the donation form. Your vehicle will be picked up or towed away for free and could be on its way to making a wish come true in just a few weeks. Make your donation today, and help make your community a better place to live.