New Mexico Make-A-Wish April Events
Posted in
Donate Car News
, Tuesday, March 14, 2017 Last modified: Tuesday, March 3, 2020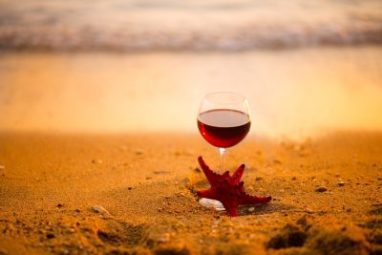 Grab a friend, family member or significant other and come to one of these events benefiting Make-A-Wish New Mexico. On April 7-8 you can participate in the 23rd Annual Permian Basin Oilman's Bass Invitational. If fishing isn't your thing, have a glass of wine and try some delicious food at the 5th Annual Wine and Wishes event on April 21.
Permian Basin Oilman's Bass Invitational
Get your boats ready and find your lucky hook. You will not want to miss this event! The invitational will take place at Lake Amistad near Del Rio, Texas. Tournament hours will be from 6 a.m. to 3 p.m. on both Friday and Saturday with weigh-in opening at 2 p.m. both days. The winners will be determined by the heaviest weight total for each day and for both days combined.  
Wine And Wishes
There will be lots of new foods to try, wine to drink and prizes to win so don't miss out on this fun opportunity. The event will take place at the Albuquerque Museum from 6 to 9 p.m. The museum has been the city's cultural center since 1967. It is one of the leading institutions of art, history, and culture in the Southwest. This gorgeous architectural building is a great place to host this event.
Evening Details
Have fun laughing and meeting new friends while participating in some of these activities during the event:
Wine Sampling
Hour D' oeuvres
Entertainment
Live and silent auction
Help Dreams Come True
If you can't make the event or if you would like to help make dreams come true in a big way, we have the perfect option for you. If you're getting your boat ready and you think it might be time to get a new one you can donate it to Wheels For Wishes, benefiting Make-A-Wish New Mexico. Boats aren't the only thing you can donate! If you have a trailer you no longer use, or an ATV, RV, car we will pick those up for free also.
All you have to do is give us a call at 1-855-278-9474 or fill out our online donation form. If you have any questions, we have professional donation representatives standing by to answer any question that you might have. You will receive a call from us within 24 hours of the next business day to schedule the vehicle pick-up. Don't let that vehicle sit around any longer. Donate it to Wheels For Wishes today! 

Back to Blog