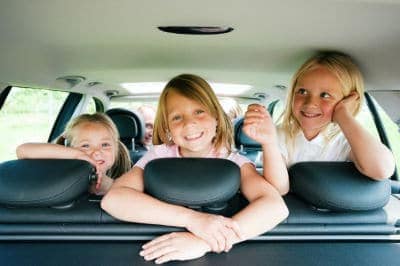 Hot Ticket Attractions In Houston Texas
Whether you're traveling to Houston, Texas or live nearby, here are some fun things to do when you are in the area.
Space Center Houston
If you drive far enough away from the city lights the stars are a magnificent sight. One of the top attractions in Houston is the Space Center. It has over 400 space artifacts such as moon rocks and many other objects that were collected during the Mercury, Gemini and Apollo space programs. The fun doesn't stop there! You can try on astronaut helmets, steer a spacecraft in an exciting simulator and meander around huge rockets. You can even have lunch with an astronaut and maybe get some questions answered you have had since a child.
Kemah Boardwalk
Day or night the excitement never stops on this boardwalk. You can go on all sorts of rides such as a 65-foot Ferris wheel and the Boardwalk Bullet. If you don't care for rides there are plenty of games to play at the midway. Don't worry about getting hungry while on the boardwalk there are plenty of fun restaurants and places to eat right on the water.
USS Texas (BB-35)
All aboard! This historic battleship is the only surviving battleship that took part in both world wars.  You can have fun exploring the ship on your own or on a guided tour.  This floating museum is 25 miles from the Gulf of Mexico. The USS Texas was first launched in 1912 and was a very large ship for this time period. As you are on the ship be sure to look over and see the San Jacinto Battlegrounds, which is home to the 567-footall San Jacinto Monument honoring the battle in the Texas Revolution.
The Museum District
The Houston Museum District is an area where you will see something new every day. With its 19 museums ranging from art to historical there is something for everyone. The district has four walkable zones for you to enjoy!
Zone One: Houston Center For Photography, Rothko Chapel and The Menil Collection.
Zone Two: Asia Society Texas Center, Buffalo Soldiers National Museum, Czech Center Museum Houston, Diversworks, Holocaust Museum Houston, Houston Center For Contemporary Craft, Houston Museum Of African American Culture and the Lawndale Art Center.
Zone Three: Contemporary Arts Museum Houston, The Jung Center and The Museum Of Fine Arts.
Zone Four: Children's Museum, Houston Museum Of Natural Science, Houston Zoo, Rice Gallery and The Health Museum.
Houston Zoo
Lions, tigers and bears. Oh MY! The Houston Zoo has lots of fun animals to see. You can have an irreplaceable experience when you are able to get up close and personal with some of the animals. Some of these beautiful animals aren't in every zoo. So why would you want to miss a chance of seeing a creature that you may never be able to see in your life time?
Help A Child
Many children can only dream to see some of these fascinating places.  There are many children in the Texas Gulf Coast area that have life threating illnesses. They would love to be able to get out of the hospital for a few days and be able to experience attractions like these. Make-A-Wish Texas Gulf Coast and Louisiana make dreams come true for these children.
If you have a vehicle that you know longer use you can donate it to Wheels For Wishes benefiting Make-A-Wish Texas Gulf Coast And Louisiana. Our donation process is fast and easy! All you have to do is fill out our online donation form or call us at 1-855-278-9474. We will contact you within 24 hours to arrange the best time to pick-up the vehicle. Make a child's dream come true today!