Golf For Wishes Approaches Hudson Valley
Posted in
Donate Car News
, Wednesday, August 10, 2016 Last modified: Tuesday, March 3, 2020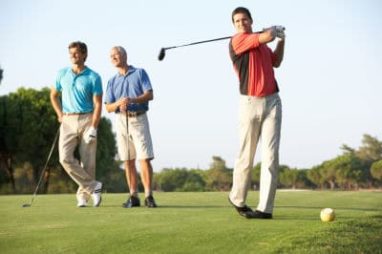 Don't whiff on this opportunity to play your favorite game for a great cause in the White Plains area. Golf For Wishes is a terrific scramble-style tournament where single golfers or groups of four can enjoy the great game while granting wishes in the process. Make-A-Wish has the honors of receiving the proceeds from the tournament. That means each golfer, whether you are a pro or a hacker, will significantly impact the lives of local children with critical illnesses. 
Event Details
On Aug. 30, enjoy lunch, a fun round of golf and dinner with cocktails at the Sleepy Hollow Country Club (777 Albany Post Road, Briarcliff Manor, N.Y.). This beautiful, historic country club will be hosting Golf For Wishes participants along with some secret prominent people. For more details on the event, contact the event staff. The schedule of events is as follows:
At 11 a.m. golfers are invited to register and enjoy a lunch included in the ticket purchase.
Shortly after lunch, the tournament will commence with a shotgun start at 12:30 p.m.
Following the tournament, enjoy cocktails and dinner in the country club at 5:30 p.m.
For single golfer registration, it costs $425. Included in the cost are the tournament, all meals and drinks throughout the event, gifts and the opportunity to take home awards. If you plan on playing in a fun group of four, you can save money by registering a foursome. For $1,600, this package includes the same amenities for all four golfers. If you want to bring a guest to dinner, or if you want to skip the golf and go straight to dinner, you can pay $150 for the cocktails and dinner pass.
Sponsorships
Sponsorships for Golf For Wishes range from $400 to $25,000. For a detailed look at sponsorships, check out the sponsorship page. If you want to go the extra mile and sponsor this event, contact Tara for more information. Here is a boiled-down view of the sponsorship opportunities:
Presenting Sponsor: $25,000
Adopt A Wish Package: $10,000
Dinner Sponsor Package: $7,500
Lunch Sponsor Package: $5,000
Par 3: $2,000
Tee Sponsor: $400
An Easier Way To Help
An on-par way to fund wishes for Make-A-Wish Hudson Valley is to donate any unwanted vehicle to Wheels For Wishes. By simply saving space for yourself in getting rid of an unused car, boat, trailer, RV, or motorcycle, you will help to grant wishes for local children. Plus, Wheels For Wishes makes it even easier by coming to you with free towing.
Wheels For Wishes is a 501(c)(3) nonprofit organization that offers you a fully tax deductible receipt upon your donation. The donation process is hassle-free, and it benefits you and local children. Just call 1-855-278-9474 or fill out a convenient car donation form. 

Back to Blog