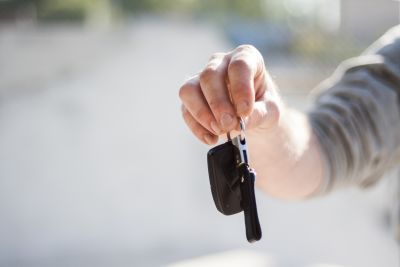 Have You Thought About Donating Your Vehicle Vs. Selling It?
When it's time to start looking for a new vehicle because you need more room or the problems are getting too costly to fix, there are only a few options. Sometimes it is easier if you can see what the best option is by comparing the two. Hopefully, this will help you understand why donating your vehicle is the best option.
Pros Of Selling Your Vehicle
You may able to get bluebook value or slightly below.
When you sell your vehicle you may able to receive cash right away.
You don't need to go anywhere, you can sell it right from your home.
There is no timeframe in which you have to sell the vehicle, you can do it when it is convenient for you.
If you do not like the offer someone gives you then you can decline and wait for another buyer.
For extra features and work you put into the vehicle, you are able to charge what you think they are worth.
You can sell your vehicle online having a wide range of customers.
You get to make all the decisions and have control every step of the way.
Cons Of Selling Your Vehicle
It can take several weeks to sell your vehicle so the possibility of getting cash right away is slim.
You will have to fill out the DMV paperwork before selling your vehicle.
If you sell your vehicle and it breaks down right away, a buyer might take legal action.
Some buyers haggle to get the price lower and can be a nuisance.
You will have to claim the sale as income and in return lose money with taxes.
Meeting strangers can be dangerous and depending on where you live finding a public area could be difficult.
When posting your vehicle online you can be subject to scammers offering you deals, too good to be true.
Having to advertise your vehicle can be time-consuming and costly.
Wheels For Wishes Vehicle Donation
Offers free vehicle pick-up, running or not, from a location that is best for you.
The online donation form is fast and easy to fill out, with step by step directions.
Wheels For Wishes has customer service representatives standing by at 1-855-278-9474 to answer any question that you might have.
Best possible tax deduction for your vehicle, and if it is sold for less than $500, you can claim the fair market value up to $500.
You don't have to deal with people trying to haggle you for a lower price.
If your car is no longer running, you can still donate it and not have to pay for towing.
It is a great way to help the environment by recycling your vehicle.
The best reason of all is you will be able to help make a child's wish come true with the proceeds from your vehicle going to a Make-A-Wish program in your area.