Attend Wish Night Benefiting Make-A-Wish Tri-Counties
Posted in
Donate Car News
, Saturday, February 18, 2017 Last modified: Tuesday, March 3, 2020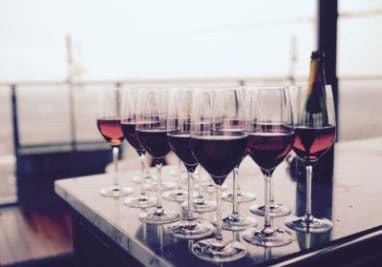 It's time to get your tickets for Make-A-Wish Tri-Counties' 2017 Wish Night! The event is just around the corner on March 3. Wish Night takes place at the Hyatt Regency (880 S. Westlake Blvd.) in Westlake Village. You won't want to miss your chance to attend, so head to the Make-A-Wish Tri Counties event page to get your tickets now. 
Event Details
The power of Wish Night is that it brings together those who support Make-A-Wish so they can see firsthand how much their support makes a difference. Attendees will get to hear wish stories and contribute to Fund-A-Wish, which is an opportunity to personally help grant more wishes. Wish Night also features a delicious plated dinner, music and great live and silent auctions.
This year's featured supporters and honorees are Andrew Firestone, Master of Ceremonies; Meredith Garofalo & News Channel 3, Community Partners of the Year; and Francisco Bracho, M.D., Healthcare Professional of the Year. These people have all made a huge difference for Make-A-Wish Tri-Counties, and Wish Night 2017 is your chance to recognize their great contributions.
On Friday, March 3, Wish Night kicks off at 6 p.m. with a cocktail hour. Dinner will follow at 7 p.m., as well as the rest of the night's can't-miss program.
Ticket And Sponsorship Details
Individual tickets are available for $150 each. If you want to extend your support a little further, there are plenty of sponsorship levels you can choose from, ranging from $500 to $20,000. Perks may include an ad in the event program, seating for your guests, recognition at the event and inclusion in web material and press releases, depending on the sponsorship level you choose. 
Donate Your Car To Help Make-A-Wish Tri-Counties
Did you know that donating your car is another way you can support your local Make-A-Wish? Donating to the Wheels For Wishes car donation program is a fast and incredibly easy way to help Make-A-Wish Tri-Counties grant more wishes. We accept car donations, running or not, and donate the proceeds from their sale to your local Make-A-Wish. This helps them grant more wishes for deserving kids in the tri-counties area.
Donate your car to Wheels For Wishes today and receive free towing, a tax deduction, and the perfect way to help Make-A-Wish grant wishes! Just call 1-855-278-9474 or use our online car donation form to get started. 

Back to Blog