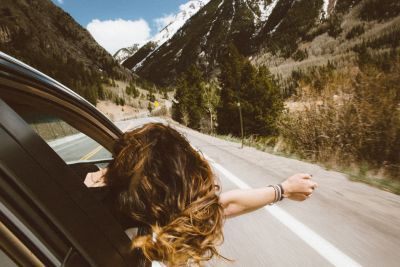 9 Of The Best Road Trips To Take This Summer
As summer is approaching now is the perfect time to start thinking about this summer's road trips.  Have you been trying to find the best way to get some quality family time? Road trips could be the perfect option.
Oh The Places To Go
The United States is full of beautiful landscapes and curvy roads. Now you just have to find the perfect road for you.
Start you adventure on one of the oldest road trip routes. Although route 66 doesn't appear on modern maps anymore, there are plenty of resources that can guide you on the route. Running from Illinois to California it will take you through eight states. Whether you want to go the full distance, or only part of the way, this route is sure to take you on an adventure.
This is one of the most beautiful drives you can take in the world. This highway, sometimes called "the Highway that goes to sea," is just that. This highway spans a total of 113 miles and has 42 overseas bridges that take you from Florida out to each key. On this road you will be driving over gorgeous coral and limestone islets and see much of the beautiful wildlife Florida has to offer.
Pacific Coast Highway- Route 1
This route is another one of the top scenic drives in the world. It starts at California's most northern border and curves along the ocean's shoreline all the way down to San Diego. You can stop at many historic and famous landmarks along the way, and not to mention see some of the most gorgeous views.
Dinosaur Diamond Scenic Byway
If you love the movie Jurassic Park or would love to see some amazing fossils this is the perfect drive for you. This byway starts in Colorado and travels west through Utah. On this route you can see live dig sites, museums full of dinosaur displays and some historic fossils.
Start your trip at the Grand Canyon and cruise on up to Utah. This 10 day trip will take you 862 miles through some of the best canyons, allowing you to see six national parks. If you're into long drives and beautiful views this is the best road trip for you.
Once one of the longest highways in the United States, Route 6-Cape Cod runs 3,652 miles from Cape Cod all the way to
Long Beach
, Calif. California ended up renumbering its roads, so it is no longer the longest highway. However, it is the longest contiguous highway in the nation. This route will take you through 14 states allowing you to learn a lot of history along the way.
The Million Dollar Highway
This highway is one of the scariest and most beautiful drives you can take. They don't have standard guardrails or shoulders so make sure to keep your eyes on the road.  You will be able to see some of the most beautiful views in the United States.
This road starts in Washington D.C. and winds through old towns and beautiful mountain views. You will be able to stop and look at some astonishing views and see some historic towns.
What better road trip to take than to follow the Mississippi River. This 36-hour trip will take you through 10 states you can start in Minnesota or Louisiana. This National Scenic Byway allows you to see everything the Mississippi has to offer with historic towns and attractions.
Getting Ready
If you are noticing your vehicle is having some issues and is going to be costly to repair, don't take the time and money to get it fixed when you can donate it to Wheels For Wishes. We take vehicles in almost any condition and turn them into wishes for children, by having the proceeds from the car go to Make-A-Wish. In return you will receive the best possible tax deduction, allowing you to buy a new more dependable car.
Our donation process is fast and easy, and all you have to do is call us at 1-855-278-9474 or fill out our
online donation form
. You will receive a call from us within 24 hours to find out the best time to pick up the vehicle. Donate your car and be on your next adventure today!