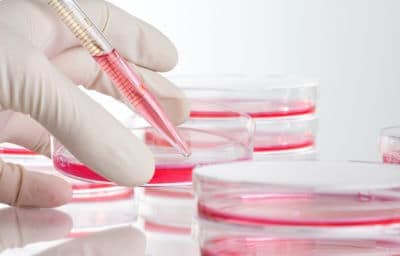 5 Interesting Facts About Cancer Research
May is Cancer Research Month, and it's a great time to learn more about the lifesaving advances that researchers have made over the years. Cancer research is a major field of study, and new discoveries are made on a daily basis. Our understanding of cancer has grown immensely over the past few decades. In honor of Cancer Research Month, here are a few interesting facts you may not have known about cancer research. 
Cancer Was Once Considered A Single Disease
Prior to the 1970s, researchers thought that all cancer was the same and that it was caused by viruses. Today we know that cancer is actually a collection of more than 100 different diseases, identified by the growth of too many cells. Part of the reason we know this is the National Cancer Act of 1971, which focused researchers' attention on the importance of fighting cancer.
Discovery Of Carcinogens Helped With Prevention
Each year, research reveals new substances that might be carcinogenic, or cancer-causing. However, things that seem like common knowledge today were not always accepted as fact. For example, most people are now aware that tobacco can cause cancer. Cancer has affected people since the beginning of human history, and tobacco has been used for centuries. It wasn't until the 1940s and 50s that doctors began to make the connection between lung cancer and tobacco smoke.
Survival Rates Are Increasing
Despite advances in research, cancer still takes a huge toll on people around the world. However, the five-year survival rate for all cancers has greatly increased over the past few decades. In the mid-1970s, the five-year survival rate for all cancers was 49 percent. In 2010, it had climbed to 68 percent.
Clinical Trials Have Improved Childhood Cancer Survival  
Clinical trials are a way to see if new therapies can treat cancer in more people. Pediatric cancer trials have been very successful in increasing children's survival rates as well. Childhood cancer survival rates have risen from less than 10 percent in the 1950s to over 80 percent in recent years, due in part to clinical trials. 
Many Cancer Treatments Are Personalized Today
Thanks to cancer research, medicine can be tailored to treat each individual person in the most effective way. Doctors can look at your genetics, lifestyle and other factors that affect your cancer in order to develop a treatment just for you. Immunotherapy is one way that cancer treatments can be personalized to an individual. This therapy uses the body's own immune cells to attack cancer cells. Since it works with the body's natural defenses, it is often less damaging than other treatments such as chemotherapy.
Donate Your Car To Help Local Kids
Cancer and other medical conditions make it hard for kids to just be kids. Treatments and long hospital stays can affect a kid's life in many ways. You can make a difference this May by donating your car, truck, boat, RV or motorcycle to Wheels For Wishes. Your car donation will benefit local children's charities and help give kids a better life! Check out which charity benefits in your area and donate a car today. All you need to do to donate a car is call us at 1-855-278-9474 or fill out an online car donation form.