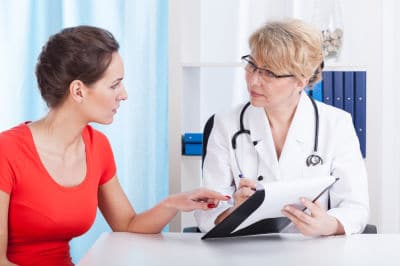 Bladder And Gastrointestinal Cancer Awareness Month
During the month of July, it is Bladder and Gastrointestinal Cancer Awareness Month. There are fewer than 200,000 cases of bladder cancer per year in the U.S. Bladder cancer also has a low mortality rate because it is usually caught in the early stages. Gastrointestinal cancer involves many organs within the digestive tract including the esophagus, gallbladder, liver, pancreas stomach, small intestines, bowel (large intestines and rectum) and anus. This cancer involves a large area of the body, making this one of the most common types of cancers. Gastrointestinal Cancer involves many organs making it difficult to detect, and, because of that, it has a high mortality rate.
Warning Signs
Bladder cancer has very noticeable warning signs such as: blood in urine, frequent urination, painful urination, back pain and pelvic pain. If you find that you have some of these symptoms, the major one being blood in the urine, set up an appointment with your doctor.
Gastrointestinal cancer has many symptoms that often go unnoticed including gastrointestinal stromal tumors, blood loss, abdominal pain, a mass or swelling in abdomen, nausea or vomiting, feeling full after eating a small amount of food, loss of appetite, weight loss, and problems swallowing due to a tumor in the esophagus.  If you have some of these symptoms and they last more than a few days, make an appointment with your doctor.
Treatments
The treatments for these two types of cancers involve removing tumors, parts of infected organs or whole organs. Bladder cancer patients have an option to get biological therapy, which is a use of a drug that helps to signal the body's immune system to fight the cancer cells. The last two treatments are chemotherapy and radiation. Chemotherapy uses drugs to kill the cancer cells, and radiation uses high energy rays to kill cancer cells.
Prevention
As we all know, lifestyle choices play a huge role in longitivity of life. Many people don't realize that the choices we make throughout our life can have tremendous effects later on. Here are some prevention tips from the Mayo Clinic.
Don't use tobacco, which has been linked to many forms of cancer. This includes all types of tobacco, smoking, chewing and second hand smoke.
Eat a healthy diet with a lot of fruits and vegetables.
Avoid obesity and keep yourself at a healthy weight.
Drink alcohol in moderation.
Limit your intake of processed meats.
Be physically active--this doesn't mean you have to be in the gym all the time. Just get up and move even if it's just going for walks.  
Help Put A Smile On A Child's Face
Even though bladder and gastrointestinal cancer are rare among children there are still many who have life-threating illnesses. If you have an unwanted vehicle, you can donate it to Wheels For Wishes. The proceeds from your donations go to children's charities in your area, which help provide a better life for kids.
Find out more information about the charity that benefits children in your area using our chapter locator. Donations can be made using our online car donation form or by calling 1-855-278-9474. Every donation makes a difference!