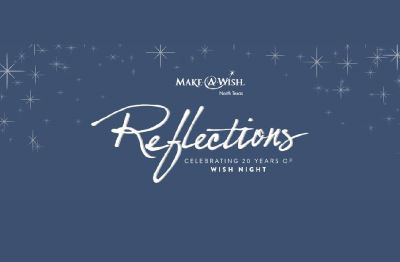 Join Make-A-Wish In North Texas During The 20th Annual Wish Night
This year is sure to be a very special event for the 20th Annual Wish Night of Make-A-Wish North Texas, presented by Helzberg Diamonds. Since it began in 1997, Wish Night has raised more than $14 million and granted more than 1,875 wishes. Last year alone, Wish night raised $1.63 million for wishes. This year, the goal is to break this record at $1.7 million raised.
Wish Night is an evening that celebrates Make-A-Wish North Texas and its mission to instill hope, strength, and joy in kids with critical illnesses and medical conditions. You can help make this a record-breaking year. Please join Make-A-Wish North Texas and celebrate the magic and the heroes that make it happen.
Share The Joy Of A Wish
This year, the 20th Annual Wish Night will be held on Saturday, May 14 at the Hilton Anatole Hotel. This is a signature black-tie gala for Make-A-Wish North Texas and tickets are still available. If you'd like to inquire about admission tickets, you can do so on the event website or by contacting Tabatha Gonzalez-Olaechea at 214-496-5006. Guest names and registration must be completed no later than Monday, May 9 at 5 p.m. CST.
Tickets, Prices, And Sponsorships
The admission tickets to the 20th Annual Wish Night are $350 each. Sponsorships are available but are going quickly. The sponsorship packages and titles range in price from $3000 to $100,000.
A Very Special Prize
This year offers an extra-exciting raffle experience. The 20th Annual Wish Night Ball chair, Andy Dunning, has donated a 2016 Toyota Tacoma for this year's raffle. Raffle tickets for the car are $100 and can be purchased online. You do not need to be at the event to win the car. Only 1,000 tickets will be issued for the Toyota Tacoma so hop online now. Since his first Wish Night, Dunning has helped raise millions of dollars for Make-A-Wish North Texas.
Donate Your Car To Help Make-A-Wish North Texas
If you're looking to get rid of a vehicle instead of procure one in a raffle, there is a fantastic solution. Plus, you'll also be donating to charity! Check out Wheels For Wishes benefiting Make-A-Wish North Texas. You can donate your car, truck, tractor, RV, or motorcycle, even if it doesn't work anymore. Fill out our online donation form or call 1-855-278-9474. You'll be doing something great for your local Make-A-Wish chapter, and the tax deduction you'll receive will benefit you as well!