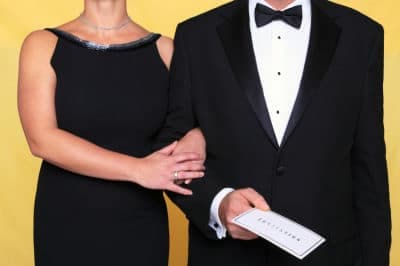 2016 Sugarman Law Firm Wish Ball
Since 2004, the Sugarman Law Firm Wish Ball has played an important role in raising funds for Make-A-Wish Central New York. More than 1,500 wishes have been granted since Make-A-Wish Central New York began in 1985. The average cost of a wish in central New York is $12,000. You can help make more wishes come true by supporting events like the Wish Ball!
Wish Ball Details
The 2016 Wish Ball takes place Sept. 17 at the Marriott Syracuse Downtown (100 East Onondaga St.) in Syracuse. Keep in mind that the annual Wish Ball is no longer at its original location, Hotel Syracuse, this year!
The evening begins at 5:30 p.m. and lasts until 11 p.m. Guests will enter on a special blue carpet and enjoy an evening filled with cocktails, dinner, dancing and awards. Guests can also enjoy presentations featuring a few of the wishes Make-A-Wish Central New York has made possible over the years. The evening will be even more memorable with the opportunity to meet local kids whose lives have been changed by Make-A-Wish.
Tickets are $150 each, or you can reserve a corporate table for $3,000. Purchase your tickets or ask about table sponsorship today by emailing info@makeawishcny.org. Tickets can also be purchased over the phone by calling 315-475-WISH.
The Sugarman Law Firm Wish Ball is a great way to help Make-A-Wish Central New York raise money to grant more wishes in the coming year. It's also when Make-A-Wish honors and recognizes all of the individuals, volunteers, local businesses and corporations that help make wishes come true in the central New York area.
Donate Your Car To Help Make-A-Wish
If you can't make it to the Sugarman Law Firm Wish Ball this year, Wheels For Wishes has another great way for you to make a difference. Anyone with an unwanted vehicle can donate it to help Make-A-Wish Central New York. If you have a car, boat, RV motorcycle or other vehicle you no longer want, donate it to Wheels For Wishes benefiting Make-A-Wish Central New York today! We accept most cars regardless of whether they run or not. In return, donors receive free towing, a tax deduction and the knowledge that your unwanted vehicle has made a difference for local kids.
If you have a car to donate, call us at 1-855-278-9474 or fill out an online car donation form. Every donation can make a difference for local children!