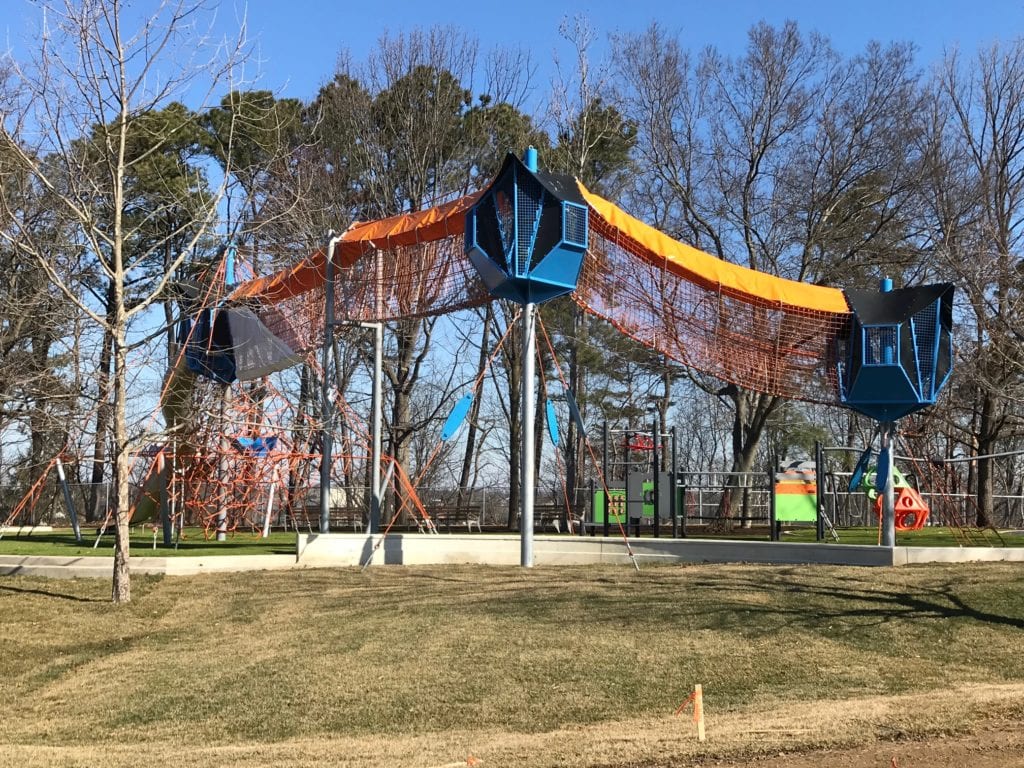 10 Best Playgrounds In Northern Virginia
Where are the best playgrounds to take your kids in Northern Virginia? We have the answers! Here are the top 10 playgrounds in Northern Virginia:
1. Lubber Run Park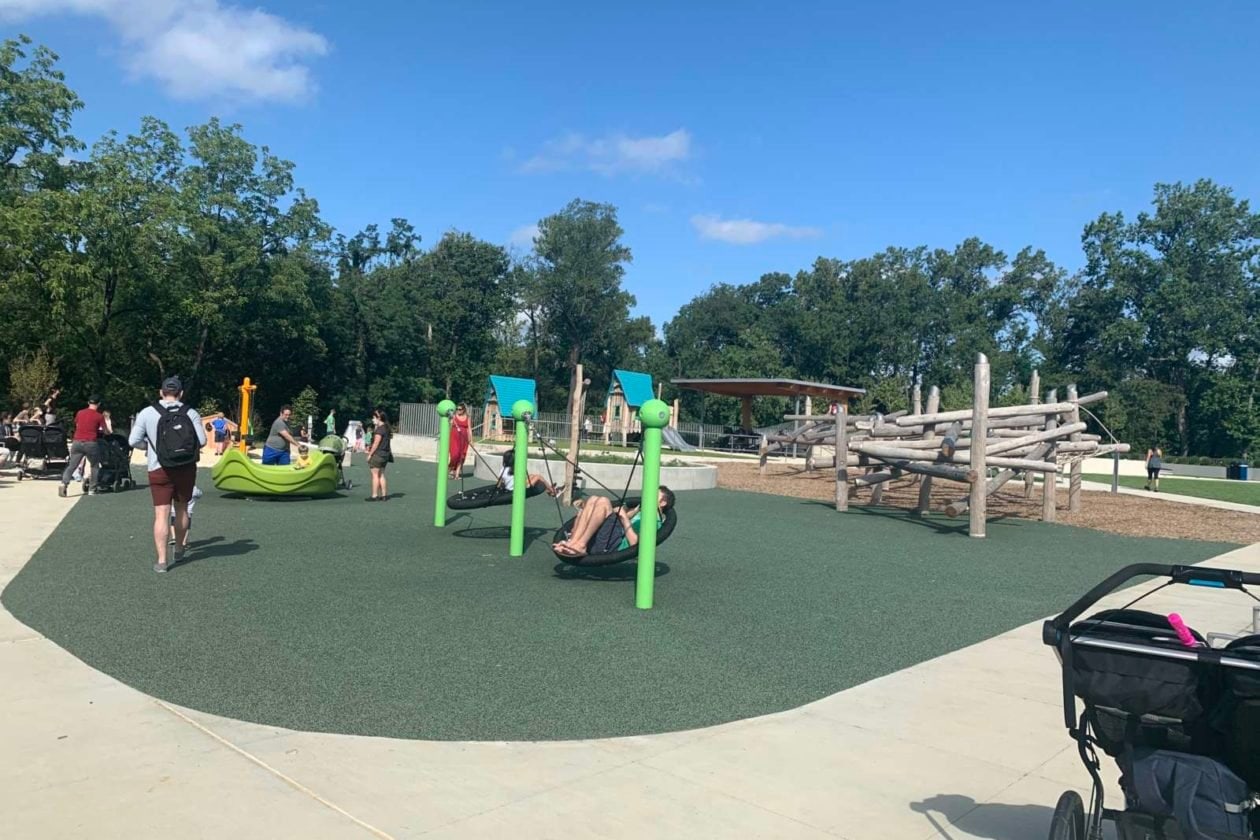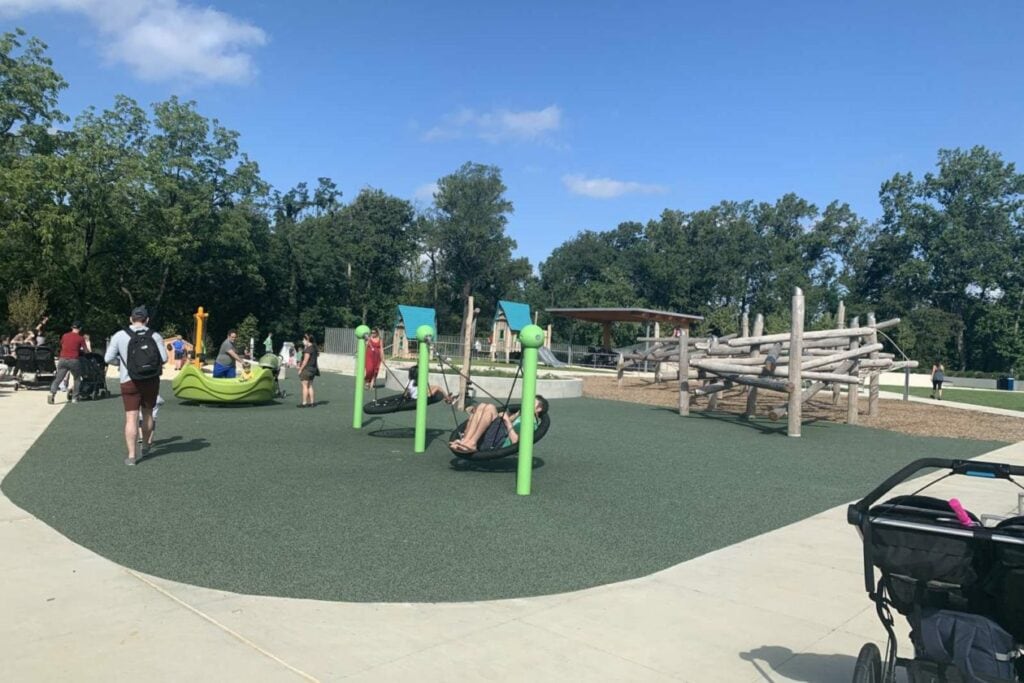 Address: 200 N Columbus St Arlington, Virginia
Parking: Free parking garage under park and street parking
Restrooms: Nice restrooms located at the park
Park Features:
Slides
Rock climbing hill
Unique wooden playground features
2 playhouses
Rope climbing
Sand pit
2. Chessie's Big Backyard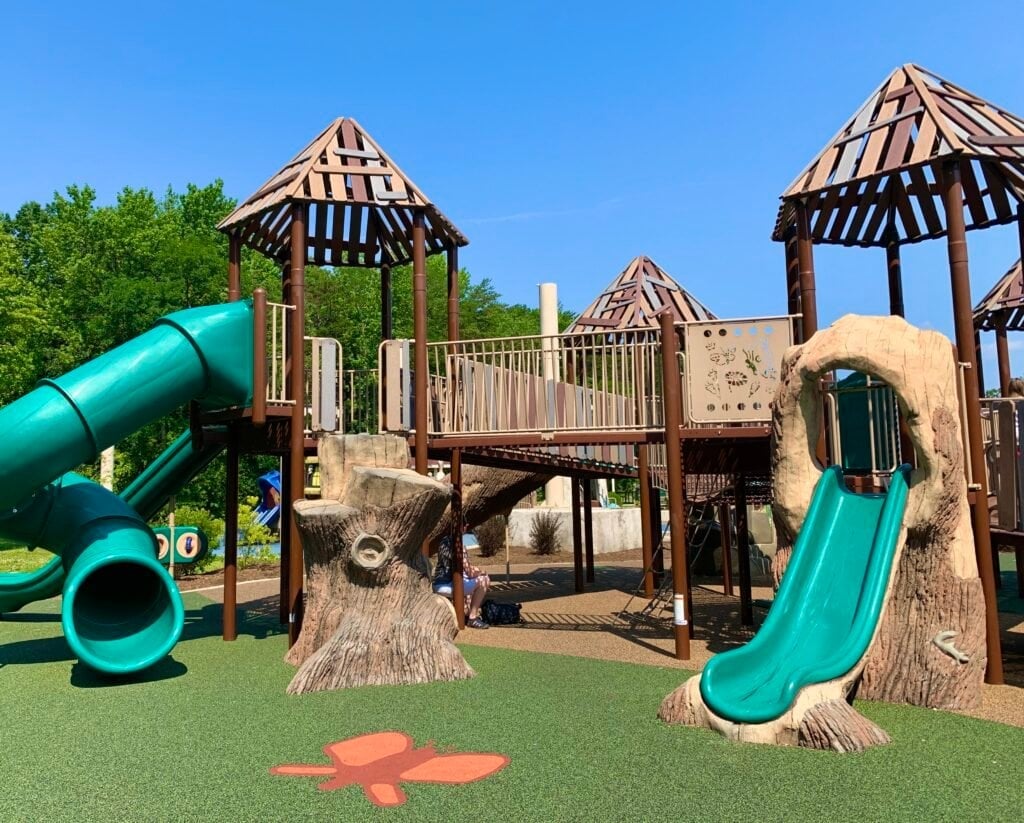 Address: 6601 Telegraph Rd Alexandria, VA
Parking: Parking lot with open spaces next to playground
Restrooms: Clean restroom located near playground
Park Features:
Nature trail
2 large playgrounds
Lighthouse
Dragon
Pirate ship
Splash pad
Carousel (for a small fee
3. Ashburn Park
Address: 43645 Partlow Rd, Ashburn, VA 20147
Parking: Parking lot next to park
Restrooms: Bathrooms located in the park
Park Features:
Known as "Dinosaur Park"
A variety of playground structures
Trees and plenty of shade
Good for babies and kids
Paved walking trails
Nearby creek
Shaded sitting area
4. Fantasy Playground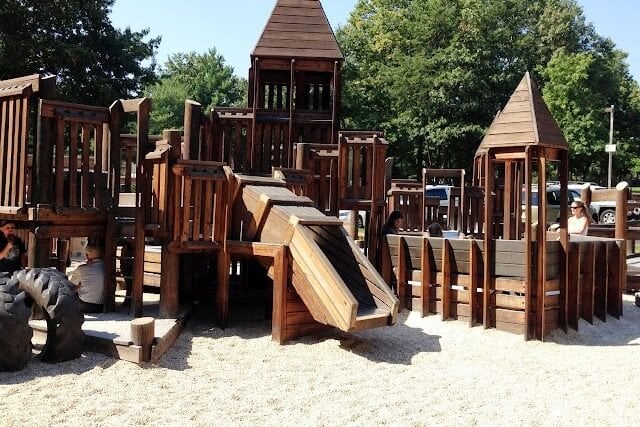 Address: 12298 Cotton Mill Dr, Woodbridge, VA 22192
Parking: Parking lot located at park
Restrooms: No restrooms, but shopping center nearby
Park Features:
Wooden play structure resembles a castle
Picnic tables
Sandbox
Tire swings
Plenty of seating
Fun, unique obstacles throughout the park
5. Hyland Hills Park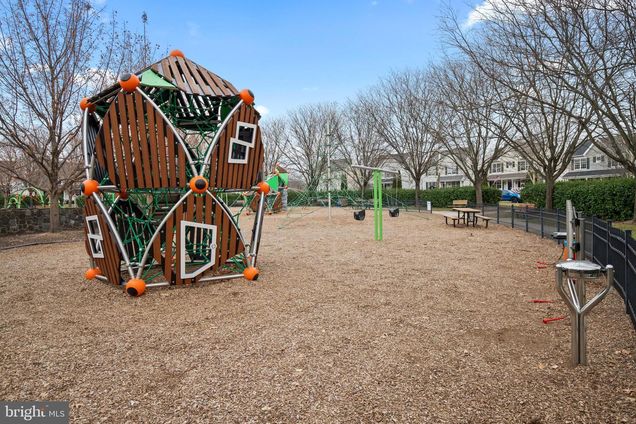 Address: Flintonbridge Dr, Chantilly, VA 20152
Parking: Street parking
Restrooms: No bathrooms on site
Park Features:
Cool climbing playground features
Swings
Paved sidewalk for bikes and scooters
Creative design
Good for tots and kids
Benches around perimeter of park
6. Monticello Park Challenge Course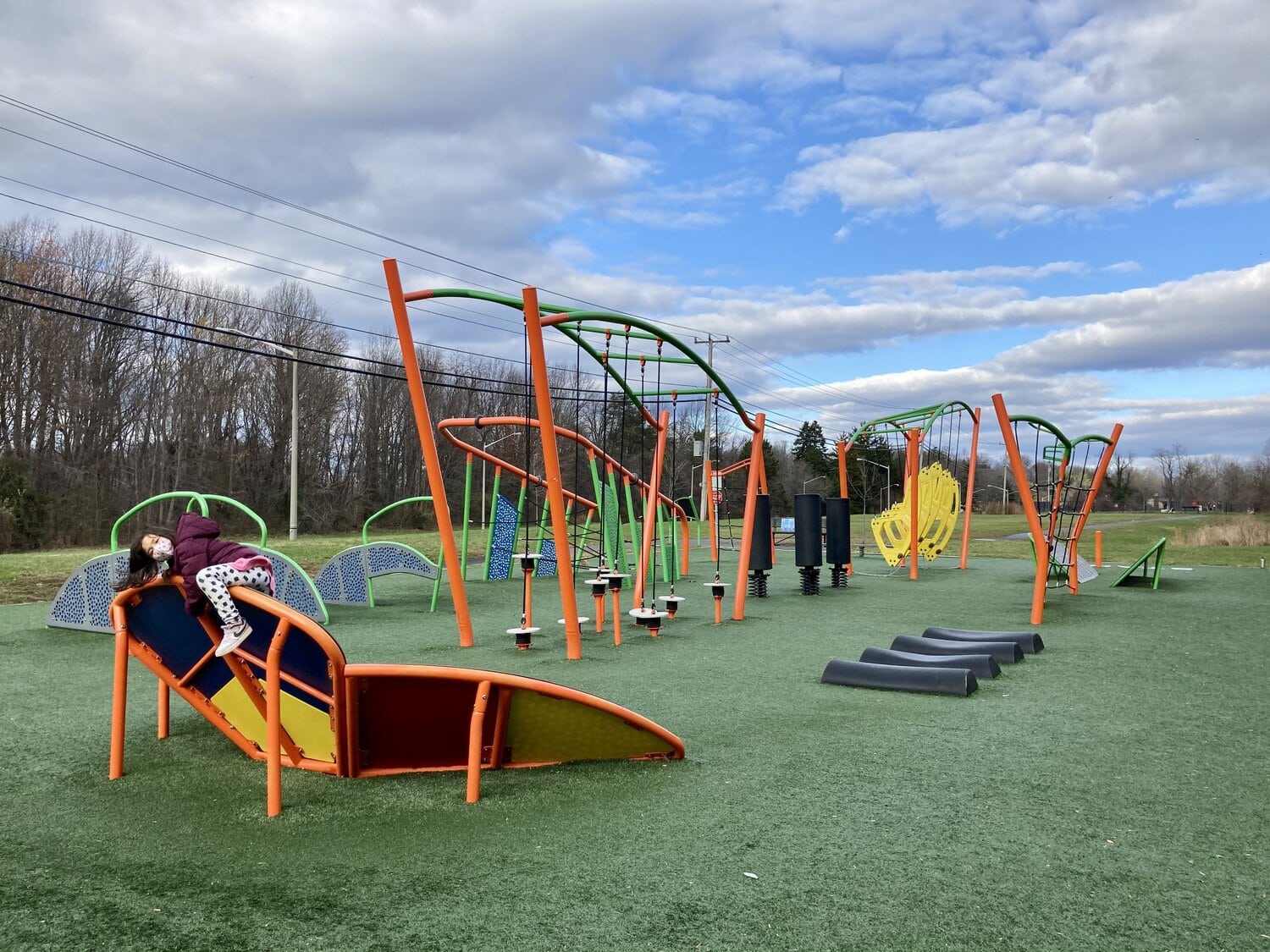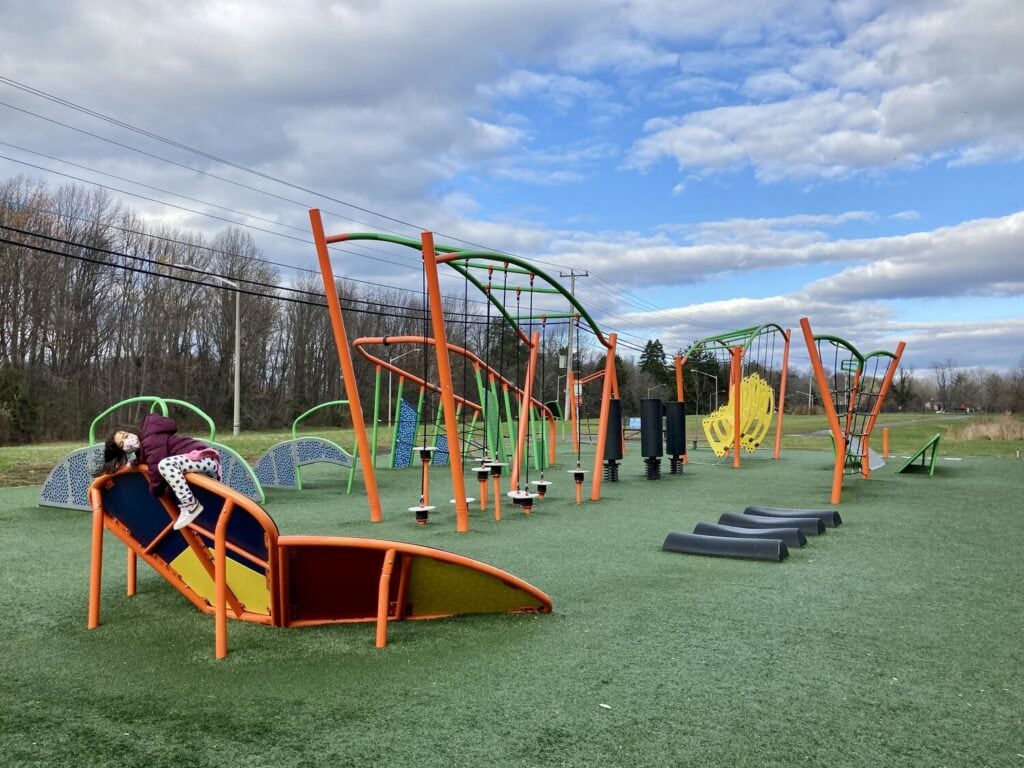 Address: 5315 Guinea Road, Burke VA
Parking: Parking lot shared with dog park
Restrooms: No restrooms
Park Features:
Unique, challenging course for older kids
Located right next to a great dog park
Great for social distancing because park is designed to follow a path
7. Clemijontri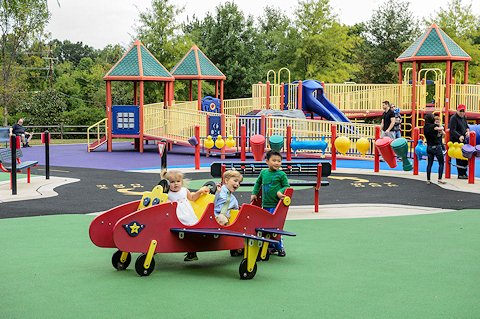 Address: 6317 VA-193, McLean, VA 22101
Parking: Parking lot on location, fills up on busy days
Restrooms: Bathrooms on site
Park Features:
Largest playground in Northern Virginia
Bright colors
Unique play structures
Separate themed areas
Maze
Accessible
Carousel
8. Jones Point Park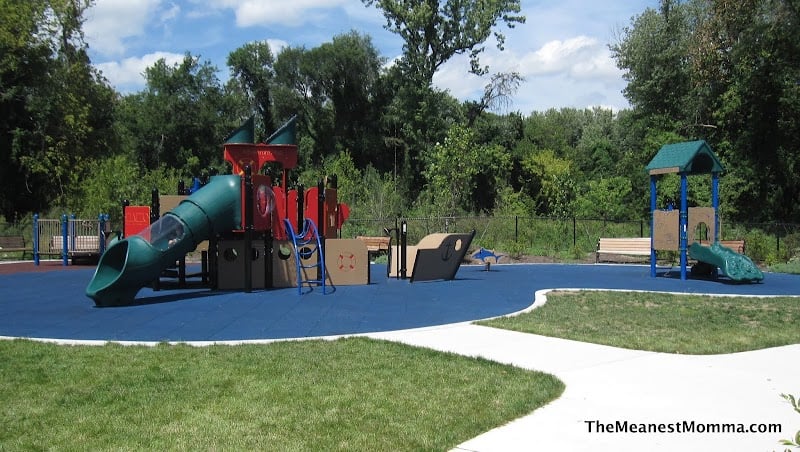 Address: Jones Point Dr, Alexandria, VA 23242
Parking: Big parking lot located on Royal Dr.
Restrooms: Restrooms under the interstate in designated building
Park Features:
2 great playgrounds
Near Mount Vernon Trail
Interactive and fun animal tracks leading up to the park
Challenge course for older kids
Great park for rainy days!
9. Chestnut Hills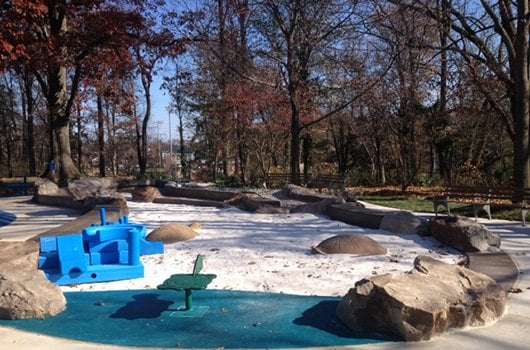 Address: 2807 N Harrison St, Arlington, VA 22207
Parking: Free parking on Harrison St.
Restrooms: Restrooms available at nearby Greenbrier Park
Park Features:
Excellent sand pit
Tricycle path around the park
Plenty of shade
Zipline
Located in a beautiful four acre park
10. Fairlington Park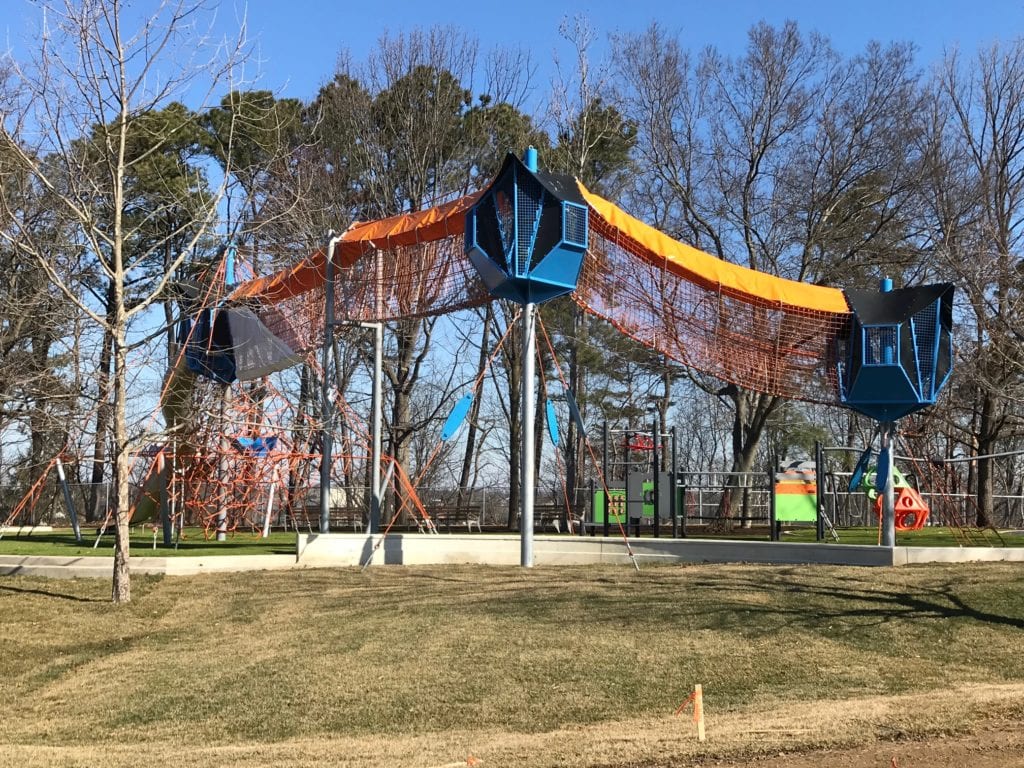 Address: 3304-3318 S Stafford St, Arlington, VA 22206
Parking: Large parking lot available
Restrooms: Community center next door has open restrooms
Park Features:
Very unique sky bridges on playground
Eye-catching play structures
Rope climbing
Sandboxes
Good for a wide range of ages
Help Local Kids With A Car Donation!
Make-A-Wish kids in your area face critical illness. You can help them live a life-changing wish by simply donating an unwanted or old car! Wheels For Wishes benefits Make-A-Wish Greater Virginia with your vehicle donation.
It's easy! Just call 1-855-278-9474 or fill out an online donation form!