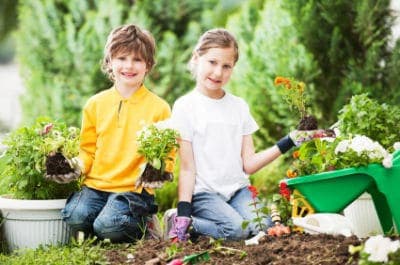 You Can Make A Difference On National Public Lands Day
If you are looking for one single opportunity to beautify the community you live in, the National Public Lands Day is the day to do it. Hosted by the National Environmental Educational Foundation, Saturday, Sept. 28, marks the 20th Anniversary of National Public Lands Day. To make it the biggest and most successful of all other 19 years, people like you are needed to help make it happen.
In 2012, around 175,000 volunteers helped to make the event a huge success at 2,206 sites in every state. It was the biggest National Public Lands Day yet! Invasive plants were collected and cleaned up, trails were built and maintained, trees, shrubs and native plants were planted, and trash was cleaned up from trails and other public lands.
At Wheels For Wishes, community service and going green are both very important. Wheels For Wishes has not only helped to grant the wishes of a local kids through car donation, but Wheels For Wishes also practices recycling on a daily basis. Car donation is green, eco-friendly, and helps to grant the wish of a child in your community, so it involves the best of both worlds. If you are looking for a hands-on approach in helping your community, getting involved on National Public Lands Day might be the perfect opportunity for you!
Find A Public Lands Site In Your Area
We all know how important it is to clean up the communities we live in, but we can't rely on others to take that step for us. Plus, with events all over the country, there's no reason to miss this opportunity! This year, more than 175,000 volunteers are expected to get involved with cleaning beaches, local parks, state parks, forests, and wildlife preserves. However, people like you are needed to make it happen.
To find a National Public Lands Day in your town, please visit the Site Locator page. If you don't see an event listed in your area, this is the perfect opportunity for you to take the lead and register one! Just gather your friends and family together and make it happen.
For ideas of different projects to take on, please visit the Top 20 National Public Lands Day Projects page. Choose from projects that range from planting trees or shrubs to building bird and duck nesting boxes! If you have any questions about registering an event, send an email to npld@neefusa.org.
You Can Help
If you are unable to volunteer in National Public Lands Day on Sept. 28, don't let that stop you from giving back to your community. You can choose to give back to public lands every day by visiting the National Environmental Educational Foundation's Events page. Choose a date that works for you and see different events that are going on in your area.
When you have a car to dispose of, make sure you contact Wheels For Wishes, benefiting Make-A-Wish. Your car donation makes a difference in creating a greener world, while also helping to bring hope, strength, and joy back into the life of a local child. Donate cars of all makes and models by filling out our easy online donation form, or by giving us a call at 1-855-278-9474. Granting wishes and creating a greener world has never been easier!
Let us know if you plan to participate in the National Public Lands Day by leaving a message on our Facebook or Twitter pages. We would love to hear your ideas, and spreading the word is so important!