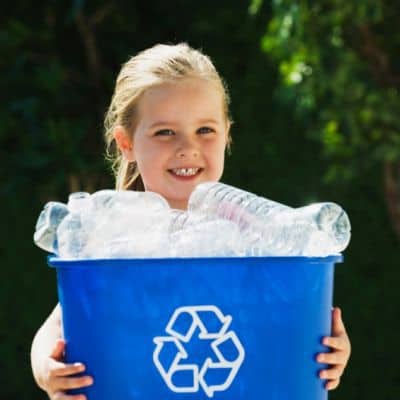 How To Take Action On World Environment Day
World Environment Day (WED) falls on June 5 of every year and is the biggest day for positive environmental action. Plus, it's easy to get involved! There are plenty of activities to partake in around the world, and you can even register an event of your own. Help to encourage worldwide environmental awareness on WED and make a difference during this year's theme of "Seven Billion Dreams. One Planet. Consume with Care." 
Make Positive Changes In The World
According to the United Nations Environment Programme (UNEP), we will need three planets by the year 2050 to sustain our ways of living if current consumption and production patterns remain the same. WED is about taking a step forward and learning to live sustainably with fewer resources. Raising awareness and educating others is also incredibly important.
The 2014 WED was very successful. During last year's WED, 3,000 activities were registered and 6,437 pledges were made! UNEP has hopes that 2015 will bring in even more pledges and activities. WED events are fun and beneficial, falling under the following categories:
Sports: Examples of WED sports activities include "Marathon and Motor-Free Day" or "Race and Clean Up in Kenya."

Arts, films, and crafts: Use film, photography, and paintings to inspire environmental action. Be sure to share your photos or videos on social media using #WED2015 and #WorldEnvironmentDay.

Music and dance: Music can bring large groups of people together to celebrate WED. UNEP suggests collecting songs about the environment or dedicating a dance to a nearby island, park, etc.

Education and learning: Education is an important part of WED. Find ways to educate people on ways to reduce their carbon footprint. Encourage teachers to educate their students, and invite an environmental expert to speak at your workplace, town hall, school auditorium, or any other place where you can reach a group of people.
Live Within Planetary Boundaries
It's easy to get stuck in the habits of overconsumption. This year's "Seven Billion Dreams. One Planet. Consume with Care." theme encourages people around the world to live within planetary boundaries to help ensure a healthy world for future generations. Use WED as a time to start living a sustainable lifestyle and encourage others to do the same. Learn how to live and thrive while saving on water, food, and energy.
There are plenty of small but meaningful steps you can take that will change the world for the better. Check out our blog post on living green for Earth Day but also every day of the year. If you're looking to make one or two changes to your daily or weekly routine, start with these:
Participate in Meatless Mondays by not eating meat on Mondays. Take it one step further and go completely plant-based for at least one day per week.

Take shorter showers. According to Eartheasy.com, a four-minute shower uses approximately 20 to 40 gallons of water. You can also save water by turning off the water while brushing your teeth or by only flushing the toilet when necessary.

Ditch plastic water bottles and instead, use a water filter at home and purchase a BPA-free reusable water bottle.

If you live within walking or biking distance to your workplace, or maybe you have the opportunity to carpool or use public transportation, consider recycling your vehicle for charity. When you recycle your vehicle with Wheels For Wishes, you will be donating your car and benefiting your local Make-A-Wish chapter.

If you don't already, recycle whenever possible!
Find An Activity In Your Area
There are activities taking place all over the world on WED, but you are also welcome to create an event of your own. View the list of registered events here and start spreading the word! You may also consider making a pledge in honor of WED. Join celebrities like The Vampire Diaries' Ian Somerhalder in pledging to do your part on WED. 
If your schedule is busy and the most you can do on WED is recycle a car through Wheels For Wishes, please do so by calling 1-855-278-9474 or by filling out our easy online vehicle donation form.  
Wheels For Wishes is a nonprofit vehicle donation program benefiting Make-A-Wish. Your recycled vehicle will help to build new vehicles, but it will also help to grant the wishes of local children in your community. Donors also receive a tax deduction for charitable contributions. Recycle your vehicle today and receive free pick up or towing of your vehicle, nearly anywhere in the United States!