Wisconsin Rev Your Engines And Tie Your Shoes, Get Ready For These Events Near You
Posted in
Donate Car News
, Wednesday, August 2, 2017 Last modified: Tuesday, February 25, 2020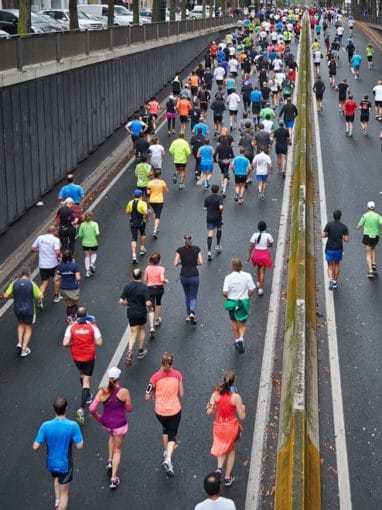 Do you live in the Wisconsin area? If so you will want to check out these amazing events coming to you in September and August. All the proceeds from these events will benefit Make-A-Wish Wisconsin.
August
If you're looking to party or just have a nice walk with friends and family, these two events are perfect for whatever you are looking for.
WMG Make-A-Wish Poker Run Party
On Saturday, Aug. 26 at 11 a.m. the House of Harley-Davison in Milwaukee, Wisc., you can join fellow riders on a fun motorcycle ride for charity from 12-4:30 p.m. After the ride, there will be raffles, silent auctions, and prizes such as a $500 travel voucher. Then you can party the night away with the live band, Metal Men from 5-9 p.m. If you're looking for a fun event where you get to meet lots of great people and see some great sights, this is perfect for you!
Walk For Wishes Milwaukee
Do you live in Milwaukee? Then this event is right down the road on Aug. 26.
Registration starts at 8 a.m. at the Henry W. Maier Festival Park.
Free for all ages; however, they would like you to make a goal for yourself and raise money to help make dreams come true for local children.
Opening ceremonies are at 9 a.m.
Wheelchair race 5k or 1 mile starts at 9:25 a.m.
The walk/run will start at 9:30 you have the choice of picking a 5k or 1-mile walk/run.
After the event, there will be lots of fun activities for you and your friends and family to enjoy.
September
If you can't make the events in August, don't worry; there are two more events in August for you to enjoy.
Walk For Wishes Northeast Wisconsin
Join Make-A-Wish Sept. 9 at the Fox Valley Technical College in Appleton, Wisc. You have the choice to run or walk a 5k or 1 mile.
Registration opens at 8:30 a.m.
Walk/Run starts at 10 a.m.
There will be a lot of post-event activities to enjoy with the whole family.
Walk For Wishes Madison
The race is a little bit longer than the other Walk For Wishes events. You will have a choice of a 5k run or a two-mile walk.
Registration at the Mckee Farms Park at 8:30 a.m. on Sept. 17.
Opening ceremonies will begin at 9:30 a.m.
Walk/Run will start at 10 a.m.
Kids Dash will star at 11 a.m.
This is an event is great for the whole family with lots of fun post-event activities for the whole family. This event is free, however, they would like you to raise as much money as you can to help children with life- threating illnesses.
Don't Live In Wisconsin?
If you can't make the trip to Wisconsin, or if you are busy on the day these events take place, don't worry – there are other ways you can help! If you have an unused vehicle such as a boat, motorcycle, car truck or even RV you can donate it to Wheels For Wishes benefiting Make-A-Wish Wisconsin. Our process is fast and simple all you have to do is call us at 1-855-278-9474 or fill out our online donation form. Once this is done you will receive a call within 24 hours of the next business day to schedule your vehicle pick-up. Lastly, after you wave your vehicle goodbye you will receive a tax deductible receipt in the mail. Donate wait any longer. Donate today!

Back to Blog