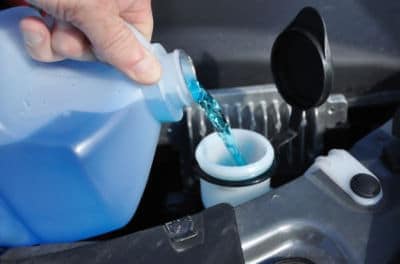 Stay Safe This Winter With Our Winter Car Safety Tips
If you have a car that is old and run down and just isn't worth the repairs, then you could save time and stress and donate it to Wheels For Wishes! Your car donation will help to grant the wish of a local child in your community. Why keep an old car that takes up space in your driveway if you don't plan on using it? Instead, you can put it to good use and turn that old car into a wish come true for a local child.
However, if you have a car that you plan on driving for a while, there are some steps you need to take in the winter to make sure the car is "winterized" and safe for winter driving. Just like there are precautions you must take while driving during the summer months, there are some precautions you need to take in the winter as well.
Give Your Car A Check-Up
To get your car ready for cold winter temperatures and icy winter roads, it's good to give your car a check-up and make sure it's all set for winter driving. The last thing you want to do in the cold winter months is be stalled on the side of the road during a harsh blizzard!
To ensure your car is safe for winter driving, begin your car check-up by following some of these tips from the National Safety Council:
Check tires for air and tread depth (including any spare tires) and replace any worn tires
Check the car battery
Check antifreeze levels
Add a stronger windshield cleaning/ de-icer fluid solution
Inspect the distributor
Check the ignition, radiator, brakes, wiring, hoses, and fan belts
Check brake fluid
Change and adjust the fan belts
Check the air, fuel and emission filters, and the PCV valve
Check your power steering fluid
Check oil levels
Test your lights and emergency flashers
Test out the heater and windshield defroster to ensure they work
Always make sure your fuel tank is full or near full to avoid being stranded on the side of the road!
Still need another reason to keep your gas tank full? The National Safety Council reminds us that if we become stranded with a full tank of gas, the engine and heater can still run if you do become stranded!
Pack An Emergency Kit
While it may seem unnecessary right now, you never know when any of these emergency items may be needed during the winter months. Prepare for the worst and do yourself a favor and keep an emergency kit in your trunk at all times. Whether it's this year or five years down the road, you never know when you might need it!
You can purchase a pre-made emergency kit which contains many of these emergency items, but check which items you may still need that are not included in your store-bought kit, such as non-perishable food items or additional warm clothes and boots.
Your emergency kit should include the following items:
A blanket
Warm clothes, including a hat and gloves/mittens, and winter boots
Brightly colored cloth (so you can be seen)
Working flashlight with extra batteries
Flares
Wooden stick matches in a waterproof container
Inflated spare tire, wheel wrench and jack
Jumper cables and toolkit
A bag of salt, sand, or non-clumping kitty litter (for added traction when a tire is stuck)
Compass
Extra wash fluid
Ice scraper, snow brush, and shovel
Non-perishable foods to provide energy, such as unsalted canned nuts, dried fruits, or hard candy
With these emergency items in your trunk, you will feel so much more confident about winter driving. This will allow you to concentrate during a snowstorm and focus on driving, rather than worrying about what you're going to do if you go off the road.
It's important to prepare for the worst, and if you worst does happen, you will have much less to worry about.
What To Do If You Become Stranded
If you do become stranded, your emergency kit will ease many of your worries and will help to keep you safe and warm until you get the help you need. As long as you follow the National Safety Council's safety tips, you will be in good hands!
Do not leave your vehicle unless you know exactly where you are and how far you need to go to find help
Your emergency flares will come in handy! To attract attention, light two of them and attach one to each end of the vehicle
Hang your brightly covered cloth from your antenna
Depending on how much gas is in the car, run the engine and heater for about ten minutes every hour or so. First, it's important to be sure that the vehicle's exhaust pipe is not blocked.
To protect yourself from frostbite and hypothermia, use blankets and your extra clothes to keep warm. Put on your extra pair of winter boots and bundle up as much as possible!
To protect the vehicle from being sealed shut, keep at least one window open slightly so heavy snow and ice do not seal the vehicle shut
Eat hard candy to keep your mouth moist and remember to snack on your emergency food items
It's extremely important to be prepared for winter driving, so take these precautions to ensure your safest and warmest winter driving conditions. Remember to give your car a check-up, prepare an emergency kit to keep stored in your trunk, and use the emergency kit if you do become stranded.
If a car is not fit to take on another harsh winter on the road, then consider donating it to Wheels For Wishes. Even if the car cannot be auctioned off and driven by another owner, then its parts can be reused and recycled and earned proceeds will benefit your local Make-A-Wish.
Not only will you be putting your old car to good use, but you will feel safer on the road and will feel great knowing that your old car is making a local child's wish come true!