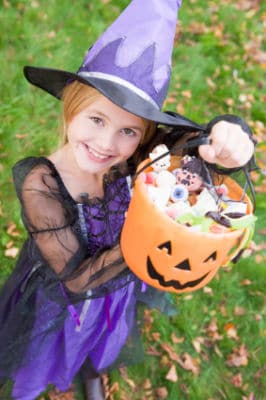 Why Granting Wishes Is More Important Than Halloween Candy
Halloween is a much-anticipated day of the year where kids can dress up as their favorite superheroes or scary ghosts, and it gives them a chance to do what they do best, which is being a kid. While many children are able to dress up and go outside hoping to fill their bags with as much candy as possible, others are unable to take part in this experience due to a critical illness. Thankfully, Make-A-Wish is able to grant wishes for deserving children like these, on average, every 38 minutes!
If you are looking to help grant a wish for a child who may not be able to go outside for trick-or-treating in the neighborhood this year, we have the perfect idea for you this Halloween. Your solution could be in your driveway, garage, or shed, or maybe it's stalled on the side of the road somewhere!
Instead of Candy, Give Away Your Car This Halloween
Car donation is an excellent way to help Make-A-Wish grant wishes for local kids. Through the Wheels For Wishes Car Donation program, unwanted vehicles can be donated and either recycled and reused or auctioned off for a new owner to use. You can donate a car even if it doesn't run! Earned proceeds from the sale of all vehicles are then donated to Make-A-Wish and go toward granting a wish for a local child in your community.
When you donate a car, truck, boat, SUV, RV, motorcycle, or ATV to your local Make-A-Wish Chapter, you can be sure that your unwanted car will help grant a wish for a child in your community who may be unable to go trick-or-treating on Halloween this year. Instead, a child could have a chance to take a spectacular vacation, meet their favorite sports team, or maybe they will wish to be an actor or a model for a day. Whatever a child wishes for, Make-A-Wish can work to make it happen.
Car Donation Can Make Your Life Easier
When you donate a car to Wheels For Wishes, benefiting Make-A-Wish, you are not only helping Make-A-Wish grant wishes for local kids, but you are also providing yourself with a few great benefits as well. Not only do you get rid of your unwanted vehicle in the easiest way possible, but you get a great tax deduction too. Any donations we receive online before 11:59 p.m. on Dec. 31 count for the same tax year, so you could make your donation today or on the last day of December, and it will still benefit you during the 2013 tax year!
Another great part about the Wheels For Wishes Car Donation program is that we accept vehicles whether they are running or not. So, if your car is not stored safely in your driveway, garage, or shed and it's actually stalled on the side of the road somewhere, we can tow away your vehicle at absolutely no charge to you. Why deal with pricey car repairs or an expensive tow when you can donate it and help to bring hope, strength, and joy back into the life of a child in your community?
The car donation process is fast and easy. All you need to do is give us a call at 1-855-278-9474 or fill out our easy online vehicle donation form. It's that easy! We will take care of the rest.
You Can Help Make-A-Wish Grant Wishes For Local Kids
When your doorbell rings and groups of kids are lined up outside of your door, remember that not every child is as fortunate on Halloween as the children trick-or-treating at your house. However, you can help Make-A-Wish Wish Kids receive a wish granted when you donate a car that barely, if ever gets used.
If you don't have a vehicle to donate at this time, you can still help to grant wishes for local kids. Visit Make-A-Wish America's Ways To Help page and find other ways where you can give back to your community while also benefiting Make-A-Wish at the same time.