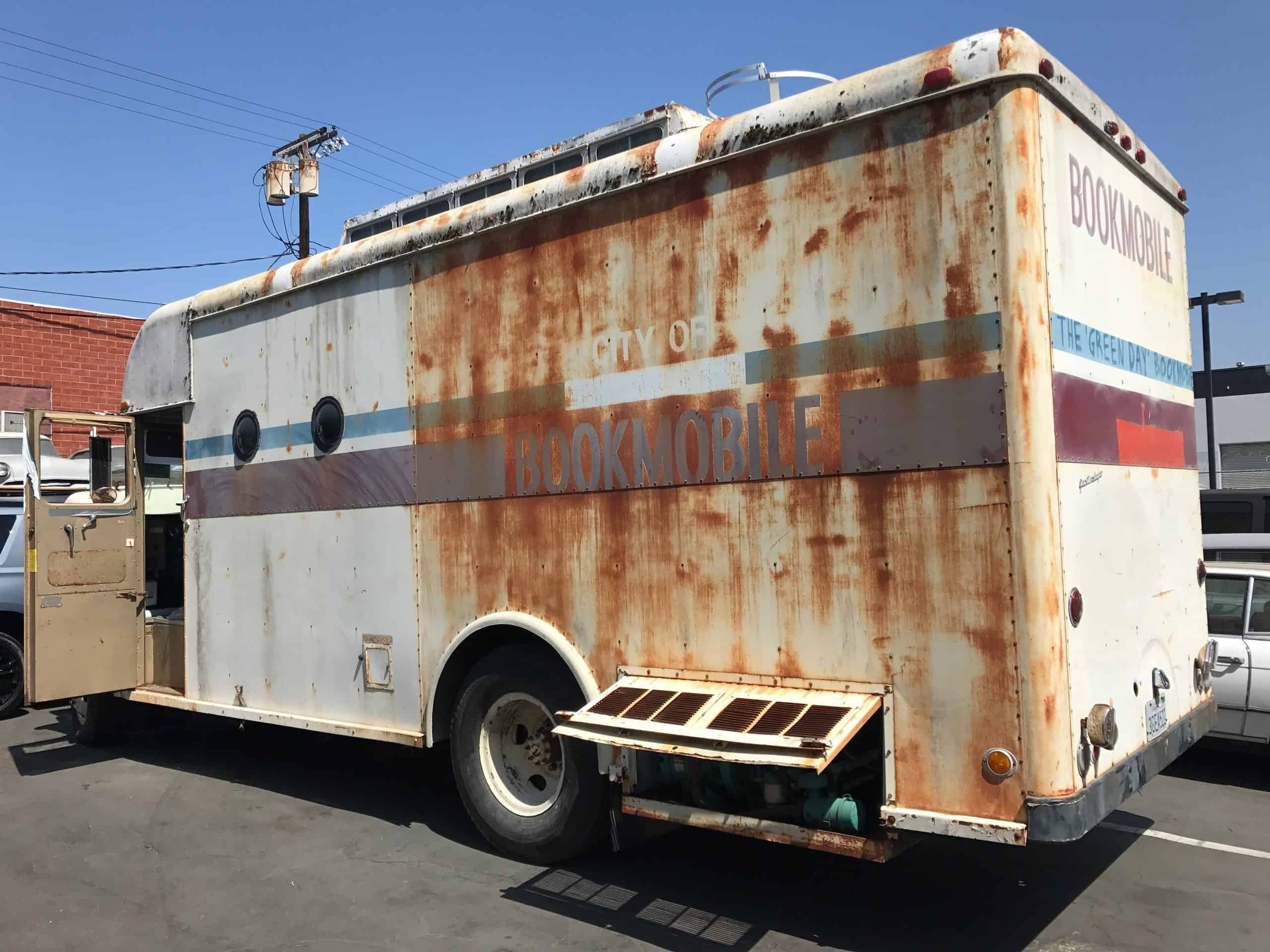 Wheels For Wishes On West Coast Customs
You get the chance to step inside rock and roll history on January 23, when the new season of Inside West Coast Customs premieres 9 p.m. EP/PT. Green Day donated their first ever tour bus, the Bookmobile, to Wheels For Wishes who noticed it was a diamond in the rough. They reached out to West Coast Customs for help to refurbish this piece of history, in hopes to surprise Green Day at the Rock and Roll Hall of Fame.
About Wheels For Wishes
Wheels For Wishes is a vehicle donation program that benefits Make-A-Wish® chapters all around the U.S. As of September 2017, Wheels For Wishes has donated over $45 million toward granting over 13,218 wishes for local children. Wheels For Wishes isn't your average car donation program. They are an open book when it comes to you knowing exactly where the money is going. All your questions can be answered in the F.A.Q., even the questions like: How much of the selling price of my donated vehicle goes to local chapters of Make-A-Wish®. 
If you thought the vehicle donation process has to be lengthy think again. Wheels For Wishes has a quick and easy online vehicle donation form or if you're not comfortable answering some of the questions on the form, you can call them at 1-855-278-9474 and their representatives are standing by to help you through the donation process.
Why West Coast Customs
When Wheels For Wishes received the donation from Green Day they knew that they couldn't let this piece of history be lost in a junkyard somewhere. They have known for some time that West Coast Costumes is the leader in the industry for restoration, so they reached out in hopes to bring the Green Day Bookmobile back to life.  West Coast Customs wasn't aware of the condition of the tour bus. However, once they saw the tour bus they were a little leery at first but knew this was one project that they couldn't pass up!
Green Day     
It shouldn't be a surprise to you that Green Day picked Wheels For Wishes to donate the Bookmobile tour bus. Green Day didn't have any expectations for Wheels For Wishes to restore the bus. They just wanted to do what they could to help this fantastic organization.  Throughout the years, Green Day has played in many benefit concerts around the world for children's charities, cancer charities, hurricane relief charities and so many other causes. When you think of this rock band, it should not only be for their many hit records, but also for how big of philanthropists they are. They have done some incredible work throughout the years including this awesome donation.
Tune in to VELOCITY on January 23 at 9/8C and see what Wheels For Wishes and West Coast Customs is able to accomplish in such a short amount of time!