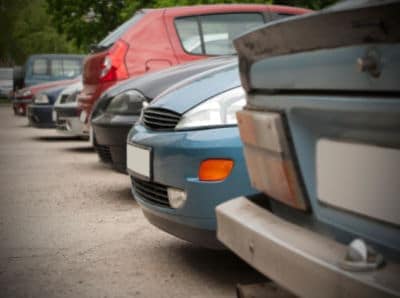 What To Do If Your Car is Damaged By Sandy
The damage caused by the recent natural disaster to hit the east coast is already estimated to be in the billions. The number of cars damaged could easily reach tens of thousands from the Hurricane turned Tropical Storm.
We're here to help, here's what to do
If your vehicle was one of the victims to Sandy, here is some advice on what you may need to know and steps to take:
1. Check with Insurance:
If you are covered with comprehensive insurance, you will be insured in this event and be able to receive enough to replace your damaged vehicle. Be patient though because insurance companies will be getting slammed with all of the claims in the next few months, so it may take several months before you can start the process.
If you only have liability insurance, unfortunately you will not be covered. In this case, jump to #3. If you are covered, see #2:
2. Document the damage.
Make sure to take pictures of the car, the location, and surrounding area just to be sure, even the license plate. It is always better to have too much documentation than not enough; you never know what type of pictures the insurance company will ask for.
3. Be cautious.
Since water damage can be severe, if there is significant damage and you are not covered, take it to a professional to get it repaired. This will not be the sort of backyard job you will want to handle yourself if you are not familiar with car repair. Water damage can be a catalyst for other problems for the vehicle, so make sure you get it thoroughly assessed and fixed.
4. Do not try to start your car.
This can damage it more. If the seats are submerged, it is probable that it is severe enough to want to get it towed. If the air-filters are wet, that is another indication that it is too damaged to be able to turn it on.
5. If the repair costs are more than you are willing to pay or afford, look into your other options.
Since it is not covered under liability insurance, you may try to check with local dealers as well to see what offer they may have for your vehicle, but make sure you deal with only reputable names as you do not want a water-damaged vehicle potentially ending up in a dangerous situation.
Otherwise a hassle-free option during an incredible stressful time is donation. It can be handled with a quick call and can be deducted on your taxes. It can also create something positive out of a negative situation by the feeling you get about being able to give back in a time of national crises.
For more information see what to do with your flooded car, or call us for more information on how to donate your flooded vehicle.
No matter what you decide, our thoughts are with all of those affected by Sandy.