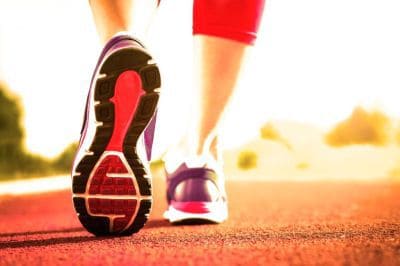 Walk For Wishes To Make Dreams Come True For Local Kids
Walk For Wishes is stepping into Philadelphia and Susquehanna Valley to benefit Make-A-Wish! Local kids facing critical illnesses will get to live their dreams from the proceeds of these events! This October, you can either walk for wishes in Philadelphia on Oct. 8 or Susquehanna Valley on Oct. 29.
If neither of those dates work for you, or if you want even more chances to benefit Make-A-Wish Philadelphia, Delaware and Susquehanna Valley, you can donate any unwanted vehicle to Wheels For Wishes!
Donate Your Car
Wheels For Wishes is a nonprofit 501(c)(3) organization benefiting Make-A-Wish. It can be hard to find the means to donate to a great organization, so Wheels For Wishes makes it easy! All you need is an unwanted vehicle! We pick up your car for free and you get a great tax deduction too. To benefit kids today, start your easy donation by calling 1-855-278-9474 or by filling out an online donation form.
These two Walk For Wishes events are also great ways to make dreams come true for Philadelphia, Delaware and Susquehanna kids! For more information, check the wish calendar and read on!
Philadelphia Walk For Wishes
Come out to the Philadelphia Zoo (3400 W Girard Ave., Philadelphia, Pa. 19104) for Walk For Wishes! On Oct. 8, you have the chance to make dreams come true for local kids just by having fun at this event! Because this event takes place at a magnificent zoo, you get the fun of a group walk with the wonder of a zoo.
Registration starts at 7:30 a.m. and the walk starts at 8:45. For just $25, adults can walk and make a difference while youth walkers from ages 3-11 are just $5. All walkers are encouraged to do fundraising before the walk to make as many dreams as possible come true!
Susquehanna Valley Walk For Wishes
You can also attend Walk For Wishes at Zoo America (201 Park Ave., Hershey, Pa. 17033) on Oct. 29! Again, you get to combine the fun of a group walk, the exciting sites of a zoo and the feeling of making a difference all in one great event!
Registration begins at 8 a.m. and the walk starts at 9. You can walk as a team or an individual. Whatever you decide, make sure to invite your friends, family, neighbors and coworkers to make the best impact possible for Make-A-Wish! Kids ages 3-11 can walk for $5 and adults walk for $25.
Whether you are attending one of these fun-filled walks or donating your car, take steps toward making important dreams come true today!