Walk For Wishes In Las Vegas
Posted in
Donate Car News
, Friday, March 3, 2017 Last modified: Tuesday, March 3, 2020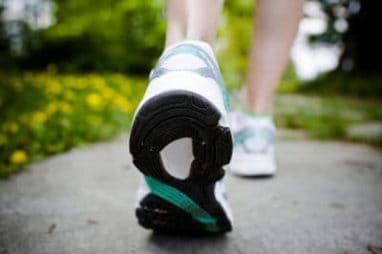 Walk For Wishes Las Vegas has massive potential for making dreams come true for local children all over Southern Nevada. Raising money for Make-A-Wish Southern Nevada, Walk For Wishes has set a goal of $455,000 to be raised on behalf of local kids with critical illnesses. 
Reaching this goal would be huge for the Southern Las Vegas community, but they need help from people like you! Luckily, it is easy to help! Walk For Wishes is a fun, leisurely walk through Las Vegas, and it features a lot more fun festivities and prizes. If walking isn't quite the right speed for you, there will also be a 5k fun run as a featured event! Read on to learn more about this event, and check out the event calendar.
Assemble Your Walking Team
Just days away from the event, 62 percent of the goal has been reached. Your community could be the difference in reaching the goal! The first step is to assemble your walking team. Individual walkers and runners have a suggested fundraising goal of $150 after a $30 registration. Teams have a suggested fundraising goal of $1,000 but of course they are encouraged to go above and beyond if possible.
Who is right for your Walk For Wishes team?
Family: The perfect place to start is your family. Your spouse, siblings and parents will have the perfect opportunity to get together, catch up and raise both money and awareness for a good cause. Whether you decided to walk or run together, your family will make a great wish-granting team.
Friends: Step away from the normal routine with your friends, and spend one Saturday morning together making a difference. Your friends will be a great addition to your team, and more people means more wishes granted! It also means more fun!
Coworkers: Fun-filled charity events like Walk For Wishes are perfect for teambuilding with your coworkers. Invite everyone in your office to bring their families and friends. Suddenly, your walk team will be massive, and more dreams will come true! Plus, you will get the chance to get to know people from work you may have not before. 
More Details
Date: March 11, 2017
Registration time: 7 a.m.
Opening Ceremonies time: 8 a.m.
Walk and run time: 8:30-11:30 a.m.
Location: Town Square Las Vegas (6605 Las Vegas Blvd S)
Pets are allowed
Can't Make It? There Are More Ways To Help!
Whether you are unable to attend Walk for Wishes or you want to help even more, Wheels For Wishes offers something for you! If you have an unwanted vehicle taking up space in your garage or driveway, you can donate it to Wheels For Wishes, benefiting Make-A-Wish Southern Nevada. Better yet, if you can assemble the same type of team as the walking team, several vehicles can turn into several dreams come true for local kids!
Wheels For Wishes is a nonprofit 501(c)(3) vehicle donation organization, so when you donate, you get the perk of a 100 percent tax-deductible receipt. Plus, we offer free towing! For your friends, family, coworkers and you, Wheels For Wishes benefits everyone!
Donate today, and help every Make-A-Wish Southern Nevada kid live their dreams! Simply call 1-855-278-9474 or fill out an online donation form. 

Back to Blog