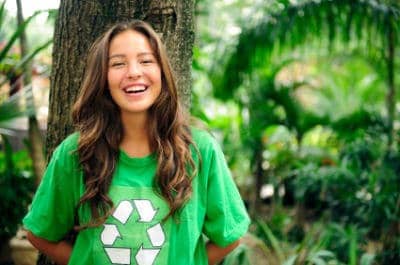 Learn How To Donate Car Or Volunteer To Benefit Make-A-Wish
For most non-profit organizations, much of the good work that they do is helped by volunteers. Whether it's helping at an animal shelter or a food shelf, it's not only helpful for the organization, but it can help you feel great about helping an organization in need. It can also be a helpful teaching tool for children to help them understand how grateful they should be for the things they have.
How do you find the best opportunity for you (or you and your family) to participate in? If you're an animal lover, your local Humane Society is an easy place to start. But if allergies, time commitments or other issues make that not a great match, a site like Volunteer Match may be a way to match you to the opportunity that works best.
Make-A-Wish, like many other non-profits, is able to have a broad reach because of its volunteers. The needs in each of the Make-A-Wish chapters may be different; some may require help in the office or acting as a translator, while others may need help staffing an event. One volunteer position that all chapters need is that of wish granter.
Being a wish granter means you get to be the person that helps make the wish come true of a child with a critical illness. Volunteers work in teams of two or three, and they work with the families and Wish Kids to grant the wishes that change lives. Make-A-Wish trains these volunteers to help children identify their most heartfelt wish – and to bring the experience to life in a way that exceeds every expectation.
Every Wish Kids' experience is different. That means for some kids, their wish is meeting their favorite professional athlete, while another wants the experience of travelling to Paris or having a cowboy-like experience. Whatever a child may wish for, it's the wish granter's job to help make it come true.
No Time To Volunteer? Donate A Vehicle
We understand that time is short for a lot of families. If you are looking for a way to help Make-A-Wish but aren't able to volunteer, one way to do that is by donating your unwanted car, truck or SUV to Wheels For Wishes benefiting Make-A-Wish. Your used vehicle can help inspire a local child and make their wish come true.
All you have to do is pick up the phone and call 1-855-278-9474 or fill out our easy online vehicle donation form. All of the hassle that is typically associated with getting rid of an unwanted vehicle is handled for you. No paying for and posting listings. No dealing with set up times for potential buyers to view the vehicle. No haggling or price wars. No producing maintenance logs or waiting for a buyer to have their mechanic look it over. You don't even have to be home when the pick-up happens! It is just that simple and you will feel great about helping those who are striving to feel hope, strength, and joy once again.