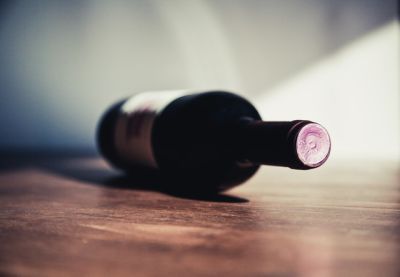 Uncork A Million Dreams In Illinois
Make-A-Wish Illinois is hosting two can't-miss events over February and March. Wishes Uncorked and A Million Dreams are two fun-filled nights, benefiting Make-A-Wish Illinois to make dreams come true for local children with critical illnesses. Each of these events has a unique twist, so read on to learn more about the details.
Wishes Uncorked
From 7-10 p.m. on March 2, 2017, Wishes Uncorked will take place at Ovation (2324 Fulton St., Chicago, Ill.). This year's Wishes Uncorked will feature a wine tasting, cocktail party and a unique small art auction. The art featured are pieces from local Chicago artists, while the spectacular wine will come from some of the finest wineries across the country.
You and your friends can bring home this awesome art by participating in the silent auction through the night. Meanwhile, you get to enjoy 3 hours of beer, wine, cocktails and delicious bite-size appetizers. You and your friends would love to enjoy a night like this anyways, but the fact that it benefits Make-A-Wish Illinois makes it even more worthwhile.
Wishes uncorked costs just $100 for an unforgettable night! So go out, enjoy the event, support local artists and benefit local children!
A Million Dreams
This year, A Million Dreams is a masquerade ball that you will never forget! From 5-10 p.m. on April 15, 2017, this awesome event will be held at the Holiday Inn (800 South Route 31, Crystal Lake, Ill.).
A Million Dreams is a formal event where you must wear a mask! At this masquerade ball, you will have the chance to dress up in your nicest suits and gowns to enjoy the festivities, silent auctions, cash bar and cocktail party.
If you purchase a table for 10 in advance, you get guaranteed seating and a price reduction to just $45 a ticket. Otherwise, normal advance tickets are just $49.99, VIP tickets are $99.99 and VIP table tickets are just $89.99. You won't want to miss this formal event of food, entertainment, drinks and contests with your friends and family.
More Information
For more information on both of these events and other upcoming Make-A-Wish Illinois events, look them up on the event calendar!  
Another Way To Help
If you can't make it to one of these events, or if they made you want to help even more, Make-A-Wish Illinois has a partner with an easy way to help make dreams come true for local kids with critical illnesses. Wheels For Wishes takes your donated, unwanted vehicle and turns it into dreams coming true for local kids!
Wheels For Wishes, a nonprofit 501(c)(3) car donation organization, also benefits you with free towing and a 100 percent tax-deductible receipt. Car donation is an easy way to make a huge impact on Make-A-Wish Illinois, and the benefits for you make it even more worthwhile.
Donate today by calling 1-855-278-9474 or filling out an online donation form.