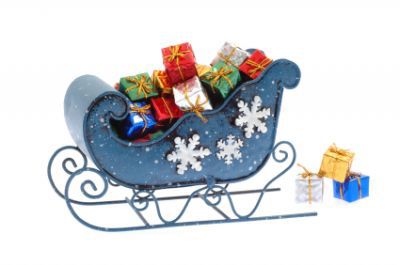 Twenty Holiday Movies For Wish Kids To Enjoy
One of the best parts about the holiday season is watching holiday-themed movies and TV specials to get in the holiday spirit. Kids see Santa's sleigh and they see the method of transportation as a way of magic and making dreams come true. Santa travels all over the world in his sleigh to deliver wishes and your old car can have the same effect on a child. Your old car can serve as a sleigh of wishes for a child over the holiday season.
Turn Your Old Car Into A Sleigh Of Wishes
There is no question that the holidays are a magical time of the year for children. With your car donation, you can turn your old car into magic as well. When you call Wheels For Wishes, we work to turn your old car, truck, SUV, RV, boat, or motorcycle into a sleigh filled with wishes for a child. The possibilities of what a child could wish for are endless. Your old car can fill a child's life with hope, strength, and joy, and can be what a child needs to feel the magic of the holidays again.
Bring In The Holiday Spirit
Kids and adults enjoy holiday-themed movies because it reminds us of the magic in our lives. Is reminds us to be thankful for what we have and to be appreciative of the little things in our lives. Plus, it's fun to watch holiday movies and that's why we put together a list of twenty holiday movies that you can't miss this year!
A Charlie Brown Christmas
Frosty the Snowman
Dr. Seuss' How the Grinch Stole Christmas (1966 version)
How the Grinch Stole Christmas (2000 version)
Rudolph, the Red-Nosed Reindeer
Santa Claus Is Comin' To Town
The Muppet Christmas Carol
The Santa Clause
Miracle on 34th Street
The Polar Express
Home Alone
Elf
A Christmas Story
It's A Wonderful Life
White Christmas
Mickey's Christmas Carol
Shrek the Halls
The Year Without A Santa Claus
Disney's A Christmas Carol (2009 version)
The Best Christmas Pageant Ever
Give Santa A Hand
Sometimes we just need to see the holidays from a child's point of view to remember what the holidays are really supposed to feel like. With these movies, we can be sure that we will feel the magic of the holidays and enjoy all of our favorite holiday traditions, big or small.
When you're ready to donate a vehicle to Wheels For Wishes, give us a call at 1-877-431-9474 or fill out our online form at https://www.wheelsforwishes.orghttps://www.wheelsforwishes.org/car-donation-form/. We will turn your old car into a sleigh and we'll fill it with endless possibilities for a child in your area. Whatever the child wishes for, you can feel good about knowing that you made it happen. Now is your chance to give Santa a hand.
We hope you enjoy this list of holiday favorites as much as we do. Sit back on the couch with a mug of hot cocoa, and watch these holiday classics—some new, some old. You won't regret it.
What is your child's favorite holiday movie? Let us know by leaving a comment below or on our Facebook or Twitter pages!