Trunk-Or-Treat Makes Dreams Come True For Local Kids
Posted in
Donate Car News
, Thursday, October 26, 2017 Last modified: Tuesday, February 25, 2020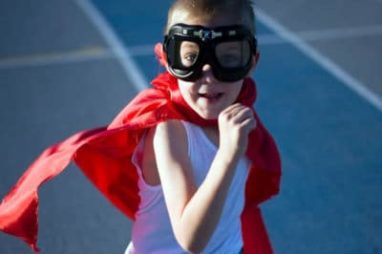 Make-A-Wish Ohio, Kentucky and Indiana is delivering a special treat to the Louisville, Ky. area. On the day before Halloween, you can support local kids through Make-A-Wish while having a fun-filled evening with a Halloween twist! This free event aims to raise support of the amazing mission of Make-A-Wish, so you can help by inviting friends, family, neighbors and coworkers. They won't be disappointed—it's a fun event filled with early trick-or-treating, decorated trunks and more! To learn more about Trunk-or-Treat and other events benefiting Make-A-Wish Ohio, Kentucky and Indiana, check out the wish calendar.
Trunk-Or-Treat Event Details
On Oct. 30, come out and show your support to Make-A-Wish Ohio, Kentucky and Indiana by attending Trunk-or-Treat. Located at the Make-A-Wish Louisville Office (1230 Liberty Bank Lane, Louisville, Ky. 40222), this event gives kids a chance to trick-or-treat early and so much more! From 4-7 p.m. kids can enjoy the fun of an environment filled with cool trunk decoration of various themes and safe trick-or-treating. Plus, there will be a fun costume contest and a chance to create wish art!
This event is free, but in order to help make dreams come true for local kids with critical illnesses, Make-A-Wish encourages you to donate any amount. To go above and beyond, make it an event for your community! Invite your friends, family, neighbors and coworkers to enjoy this event together! You will have an enjoyable experience while making a huge impact on the lives of local kids!
Another Donation Option
If you are unable to attend the event or you are inspired to help even more, Wheels For Wishes has an easy way for you to make a big difference for local kids. Wheels For Wishes benefits Make-A-Wish through car donation. If you have an unwanted car in your possession, you can donate it and the proceeds will go toward helping to make dreams come true!
Wheels For Wishes will come to you with free towing. Then, because we are a nonprofit 501(c)(3) organization, you will receive a 100 percent tax-deductible receipt to use on your 1098-c at tax time. All you need to do to donate is call 1-855-278-9474 or fill out an online donation form.
We also invite you to take our quiz: How Charitable are You?

Back to Blog