Help Kids From Ohio, Kentucky & Indiana At The Toledo BIG Wish Gala
Posted in
Donate Car News
, Saturday, January 17, 2015 Last modified: Friday, March 6, 2020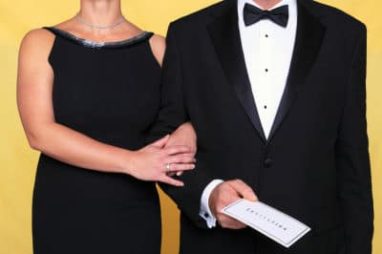 Make-A-Wish Ohio, Kentucky and Indiana invites you to join them at their annual Toledo BIG Wish Gala coming up this February. Attend the event to help more wishes come true for local kids who are battling critical illnesses. The gala kicks off at 5:30 p.m. and goes until 9:30 p.m. on Feb. 12 at the Hilton Garden Inn (6165 Levis Commons Blvd, Perrysburg, Ohio).  
You Won't Want To Miss This Fun Evening
Following registration at 5:30 p.m., you can enjoy cocktails and a great silent auction, which benefits Make-A-Wish. At 7 p.m., dinner begins, accompanied by an exciting live auction and the opportunity to experience the power of a wish. The uplifting program will include firsthand stories from Wish Kids and their families. Hearing how wishes have changed their lives is sure to inspire!
Get Your Tickets For The Toledo BIG Wish Gala Now
Tickets for the gala are $150 each and sponsorship starts at $1,500. To get your tickets, simply contact Cherie Chatreau-Grifo at 419-469-6321 or cheriec@makeawishohio.org. Your ticket or sponsorship proceeds go to Make-A-Wish Ohio, Kentucky and Indiana to help more local kids have their wishes granted. 
Can't Attend? Help Make-A-Wish In Other Great Ways
There are many ways to help Make-A-Wish Ohio, Kentucky and Indiana if you can't attend the gala. Donating extra airline miles or donating a car are just two options!
Donating frequent flier miles is a great way to help Make-A-Wish turn wishes into a reality. Did you know that Make-A-Wish needs 2.5 billion miles nationally to cover each travel-related wish each year? You can make a big difference for Make-A-Wish when you donate unused frequent flier miles through the Wishes in Flight program. While many kids may wish to have an adventure close to home, others wish to travel to places like Hawaii, Florida or Europe for a magical experience.
Do you have a car, truck, boat, RV or motorcycle that you no longer want? Donate it to Wheels For Wishes benefiting Make-A-Wish Ohio, Kentucky and Indiana. February can be harsh in Ohio, so why deal with maintaining an unneeded car in the winter if you don't have to? Car donation is a great option that gives you a tax deduction, free towing of your vehicle, and an easy way to help more wishes come true. Your donated vehicle will be auctioned or recycled, and the proceeds benefit Make-A-Wish Ohio, Kentucky and Indiana.
To donate your car, please give us a call at 1-855-278-9474 or fill out our online car donation form. It's incredibly easy to donate a car, and you'll feel great knowing that it helps make wishes come true for kids in your community!

Back to Blog