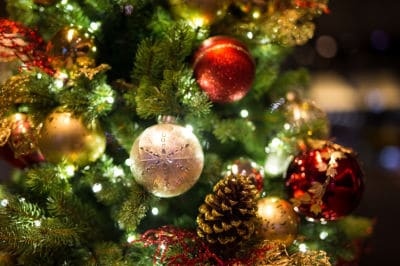 Tips For National Safe Toys And Gifts Month
This holiday season, families ought to learn about safe toys to avoid toy-related injuries for young children. December is National Safe Toys and Gifts month—a time to raise awareness on safety concerns for young children from dangerous toys.
In 2010, there were about 251,700 toy-related injuries in the United States. 19 million toys were recalled in 2007 due to safety issues like lead paint and small magnets. This December, consider buying age and ability-appropriate toys using these tips:
Before you buy a toy, research and inspect it. Stay away from toys with small parts that can fly off or be detached. Toys should not shatter upon impact or have sharp edges either.
Inspect toys given to your child. Check the box for suggested ages, and try to have a good understanding of your child's skill level with certain toys.
Check for the ATSM label on toys. It means that the toy has passed a safety inspection from the American Society for Testing and Materials standards.
Do not buy potentially dangerous sporting equipment by itself. When you buy a skateboard, rollerblades or a scooter, buy the helmet and pads too!
Try to avoid toys with lead. Lead can be found commonly in old toys, but it has popped up in new toys as well. Research toys that have been recalled, and research the symptoms of lead poisoning to best be prepared for gifts your child may receive from second-hand sources.
As a rule, if a piece can fit inside a toilet paper roll, it is too small for young children. Avoid small detachable pieces and magnets, as both can be choking hazards for young children.
Ropes, cords and heating elements should be avoided all together.
If you would like to give an artistic gift like crayons or markers, make sure to check the box for the "nontoxic" label before purchasing.
Once you open gifts, throw away all the plastic wrapping materials, keep toys for older children away from younger children and monitor any necessary battery charging.
Give A Little Extra During The Holidays
Now that you know the tips for giving safe toys and gifts, enjoy shopping for the holiday season. While you are in the holiday spirit, consider making a donation to make the holidays special for local children. Wheels For Wishes accepts donations of unwanted cars, trucks, boats, motorcycles, RVs and trailers. When you save space by donating, you also help Wheels For Wishes benefit Make-A-Wish.
Wheels For Wishes is a nonprofit 501(c)(3) car donation organization that makes the process hassle-free by providing donors with free towing and a great tax deduction. You can donate today to help make dreams come true by calling 1-855-278-9474 or by filling out an online donation form.