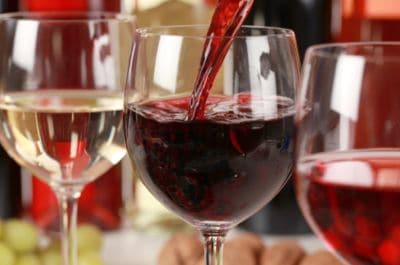 Share The Magic At Synnex Gala And Benefit Make-A-Wish South Carolina
Taking place on Saturday, Oct. 3, is the SYNNEX Share the Magic Evening Gala, benefiting local children's charities such as Make-A-Wish South Carolina. The wish-filled event will be held at the TD Convention Center in Greenville, and will held to bring together partners, customers, and the Upstate community to raise money for four local children's charities in South Carolina.
Become A Sponsor
Individual tickets are not being sold, but sponsorship opportunities will be available until Aug. 31. Become a Diamond Sponsor for $25,000, a Platinum Sponsor for $10,000, a Gold Sponsor for $7,500, a Silver Sponsor for $3,500, or a Table Sponsor for $2,000.
The event will begin at 6 p.m. with a silent auction and cocktail reception, with the program and dinner following at 7 p.m. The live auction will begin at 8:30 p.m. followed by a performed by the B-52s band at 9:30 p.m.
Event beneficiaries include Make-A-Wish South Carolina, and earned proceeds from the event will help to grant the wishes of children with critical illnesses. Since its inception in 2011, the SYNNEX Share the Magic Evening Gala has raised more than $3.6 million dollars for children in Upstate South Carolina. You can help to fund the wonderful work that they do when you become an event sponsor, make a general donation, or donate an event auction item. Learn more about the magical event here.
About Make-A-Wish South Carolina
Make-A-Wish South Carolina granted their first wish to Wish Kid Louis in 1984. They have granted 2,000 wishes since and they continue to grant the wishes of more than 130 kids each year.
A great way for you to support Make-A-Wish South Carolina is through the Wheels For Wishes car donation program. Wheels For Wishes accepts car donations on behalf of Make-A-Wish and recycles or auctions vehicles to benefit local Make-A-Wish chapters. Wheels For Wishes even accepts vehicles that are no longer operational, and vehicles can be picked up or towed away at a time or place that is convenient for you.
To donate a car to Wheels For Wishes, please call 1-855-278-9474 or fill out an online car donation form. Vehicle donations are tax-deductible and provide you with an easy and hassle-free solution to getting rid of an unwanted vehicle. However, the best benefit of all is that your car donation helps to make wishes come true for kids in your community who are battling critical illnesses. Donate your car today and help to grant a wish for a child in your community.