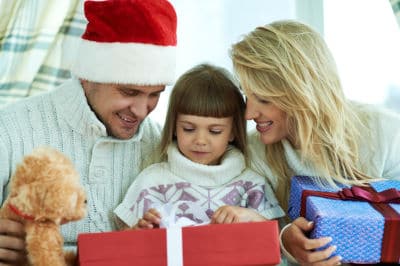 Support Make-A-Wish This Holiday Season
We are right in the midst of the holiday season, with shopping trips to and from the mall and family gatherings filling up most of our free time. Many people also use the holidays as a time for giving, volunteering, and helping those in need. However you plan to celebrate the season of giving, consider supporting Make-A-Wish. 
Purchase Gifts That Benefit Make-A-Wish
If you are still crossing off your holiday shopping list, consider purchasing items that benefit a great cause. Make-A-Wish offers many different gift ideas that also support their wonderful cause of granting wishes for children between the ages of 2 1/2 and 18 years old who are battling critical illnesses.
Visit the Make-A-Wish Marketplace to purchase gifts that give back to the community. Your gift recipient will be so touched that your gift will help to grant the wish of a local child in your community.
The Make-A-Wish Marketplace offers gifts for everyone. Choose from categories such as apparel, office items, promotional materials, outerwear, outdoor gear, and jewelry. These caps and t-shirts would be perfect for anyone on your holiday shopping list, and who doesn't need a warm fleece jacket? Tumblers, pens, and reusable tote bags make the perfect Secret Santa gifts and are great for anyone to enjoy.
Place your order online today and between 35 and 50 percent of the purchase price will benefit Make-A-Wish.
Order Holiday Cards
Another great way to benefit Make-A-Wish during the holiday season is by ordering your holiday cards through Make-A-Wish. Help to spread the word about Make-A-Wish while also funding them at the same time. Choose from card packs, personalized cards, photo cards, eCards, and eCertificates to benefit Make-A-Wish!
When you purchase your cards on the Make-A-Wish America website, earned proceeds from your purchase will benefit the Make-A-Wish chapter with the greatest need for donations. However, you can visit your local Make-A-Wish chapter to purchase cards to directly benefit that chapter, if you wish.
Donate A Car To Benefit Make-A-Wish
Another way to help Make-A-Wish during the holidays and every day of the year is through car donation. When you donate a car, truck, boat, motorcycle, or camper to Wheels For Wishes, your donation benefits Make-A-Wish. Vehicles are recycled or auctioned off and the earned proceeds benefit your local Make-A-Wish Chapter. Find your local chapter and donate an unwanted car today!
When you donate a car, you receive many great benefits such as free pick
up or towing of your vehicle, an easy and hassle-free donation process, and a great tax deduction. There's still time to donate a car to receive a tax deduction on this year's taxes – just donate before 11:59 p.m. on Dec. 31. Learn more about your tax deduction here.
Make your generous car donation today by filling out an online donation form or by calling us at 1-855-278-9474. Your donation makes a huge difference in the life of a child!
Support Make-A-Wish this holiday season and feel great during the season of giving.