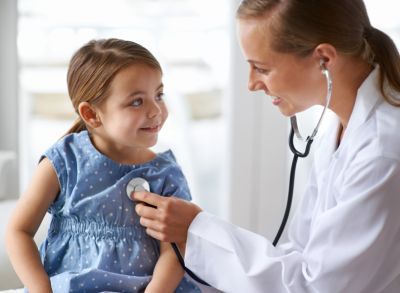 Help Spread Awareness About Stomach Cancer This Month
Although stomach cancer rates are decreasing in the United States, it is still important to help raise awareness about this form of cancer. November is National Stomach Cancer Awareness Month and there are many ways that you can help spread information about stomach cancer.
The risk for stomach cancer increases with age and typically affects people who are 65 or older. However, some cases of stomach cancer are hereditary, while other people may face a higher risk for stomach cancer due to other risk factors. It is important to learn about the risk factors and symptoms so that more cases can be caught earlier on and risk factors can be avoided.
What Are The Risk Factors?
Unfortunately most risk factors for stomach cancer cannot be changed with lifestyle. However, the risk factors of tobacco use and eating high amounts of smoked or pickled foods and salted fish can be reduced with lifestyle changes. Another risk factor you may have control over is avoiding work in the coal, metal or rubber industry.  
There are a variety of risk factors that people are born with or cannot change. Some of these include:
Being male. Stomach cancer rates are higher among men than women.
Being of Hispanic-American, African-American or Asian Pacific Islander ethnicity.
Having type-A blood.
A family history of close relatives with stomach cancer.
Having a certain type of stomach polyp called adenomatous or adenoma. 
Having a common variable immunodeficiency.
Some people have a much higher risk for developing stomach cancer due to hereditary diffuse gastric cancer syndrome, an inherited genetic condition that affects a very small percentage of the general population. 
Preventing Risk Factors
It is rare for children to get stomach cancer, but because some of the risk factors can be changed you can still teach children healthy habits that can help decrease their future risk of stomach cancer.
As with many types of cancer, you can decrease your risk for stomach cancer by not smoking or quitting if you do smoke, and by staying at or getting to a healthy weight. Eating a high amount of fresh fruits and vegetables is healthy for anyone, and can be especially helpful in getting to a healthier weight and reducing your risk for many cancers.
What Are The Symptoms?
Stomach cancer rarely affects children, but it is possible. Unfortunately stomach cancer may not cause any symptoms until it has spread, but learning the signs and symptoms can still help with early detection in some cases. Look out for these symptoms and check with your pediatrician if your child has any of them: 
Stomach pain or general discomfort.
Loss of appetite.
Weight loss for no reason.
Nausea or vomiting.
Digestive problems like constipation or diarrhea.
Weakness or fatigue.
It is important to remember that many of these symptoms can be caused by things other than cancer, but they should still be brought to a doctor's attention.
Help Children Diagnosed With Life-Threatening Conditions
Facing stomach cancer or any other critical illness is hard on a child and their family. Luckily you can help provide children with hope, strength and joy during this difficult time through our car donation program Wheels For Wishes. When you donate a car, truck, boat, RV or motorcycle through Wheels For Wishes, 100 percent of the net proceeds from auctioning or recycling your vehicle will go to your local Make-A-Wish. Your donation could be the reason that a child gets to meet their favorite celebrity, have a playhouse built in their backyard, or go on an exciting vacation away from all the stress and worry. 
To donate a vehicle, all you need to do to get started is call 1-855-278-9474 or fill out our easy online vehicle donation form. Your donation will make a huge difference in the life of a child in your community.